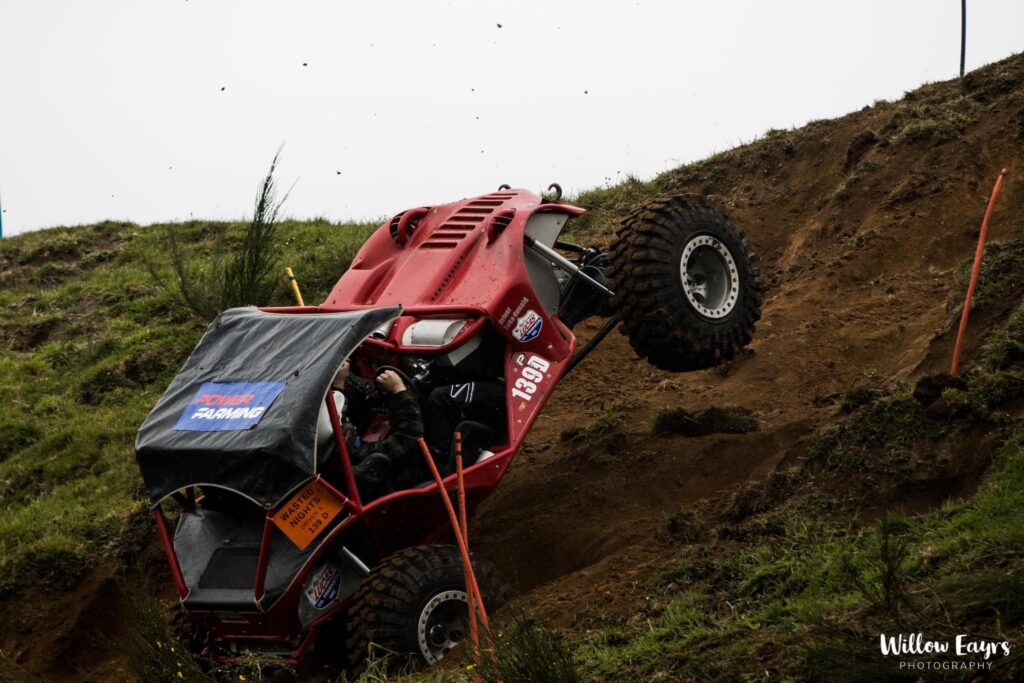 "Mud Wiggle"
Drivers
Sponsors
Power Farming
Truck Details
| | |
| --- | --- |
| Name | Mud Wiggle (222 Racing) |
| Make | CowperTruck |
| Year Built | 2013 |
| Weight | >1300kgs |
| Engine | Chevrolet LS7 7.0L |
| Transmission | Toyota Windom A540e |
| Diffs | Nissan Patrol 9″ Front & Rear |
| Lockers | Howat Hydraulic Lockers |
| Suspension | Fox Shocks, 4-Link Front, 4 Link Rear |
| Wheels | 35×12-15 Journey Claw MT on 15×12″ OMF Alloys |
History
| | |
| --- | --- |
| Previous Drivers | Accolades |
| Luke Donald (2023-) | First season driving! |
| Scott Donald (2022-) | Top 10 placing at Round 3 (2023) |
| Hamish Auret (2013-2021) | 1NZ 2015, 2017, 1st buggy to successfully Backflip in New Zealand |
The Infamous 222 Racing CowperTruck! The first NZ 4×4 Trials truck to feature an LS7 V8 and the first to pull off a backflip in 2016!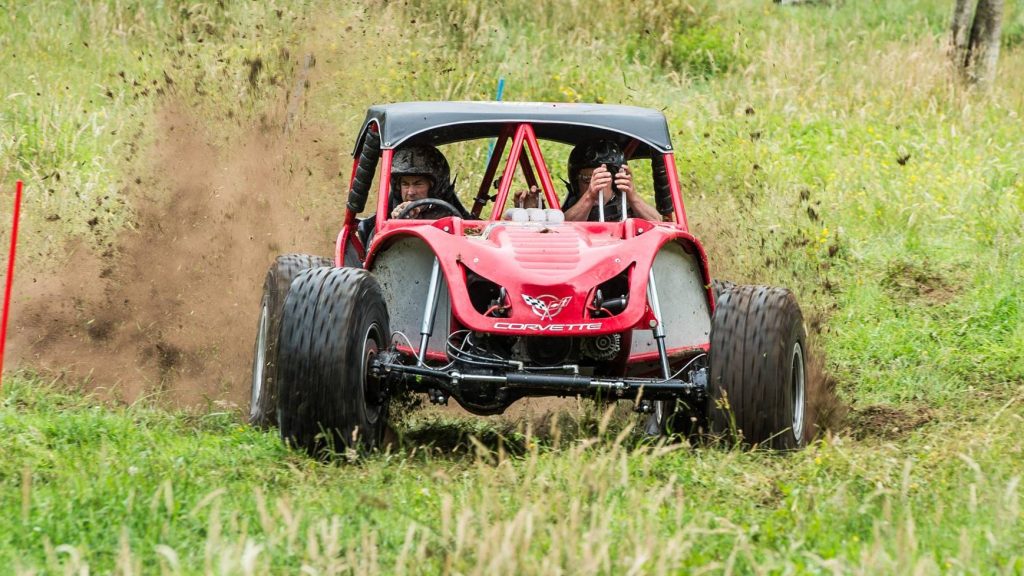 Hamish Auret & Paul Barnes were always at the sharp end of the competition in this truck, achieving two National Titles as well as claiming 2NZ & 3NZ.
Scott Donald entered the sport in 2022 alongside son Luke Donald. Previously Scott was as successful Jet Sprinter, achieving 2NZ in the Super Boats back in 2021 AND 2020!
This season Luke Donald starts behind the wheel for the first time, having navigated with x5 champ Dan Cowper in Dirty Linen last season to 7th overall.