206D Ryan Bold & Shaun Nicholson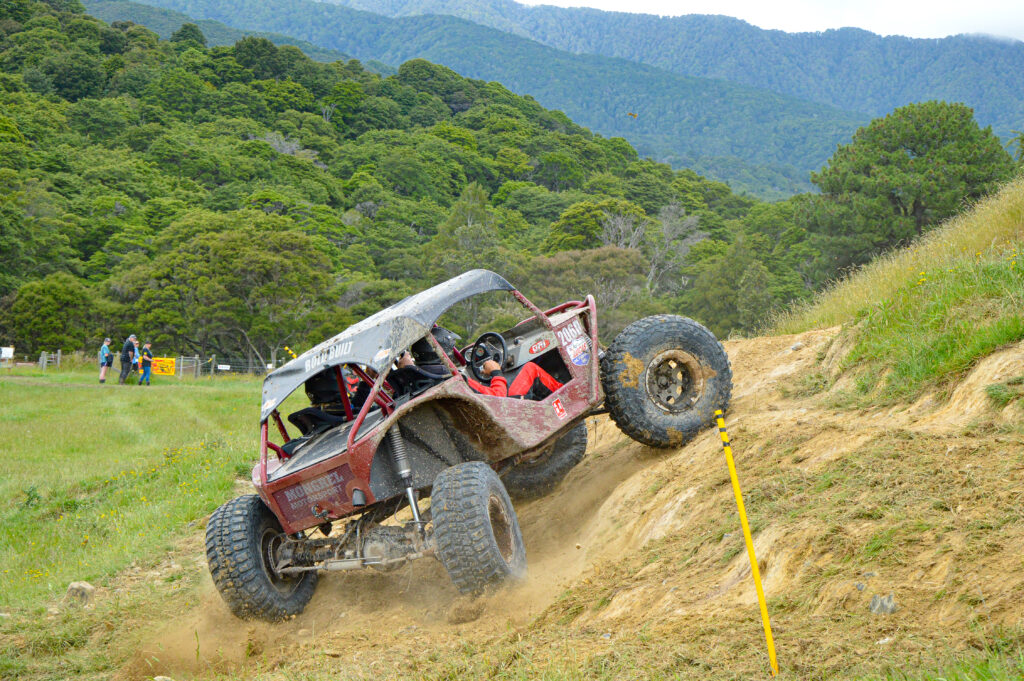 Drivers
Sponsors
Peter Freeman Concrete
Truck Details
| | |
| --- | --- |
| Name | |
| Make | Bold Built |
| Year Built | 2015 |
| Weight | >1200kgs |
| Engine | GM L98 6.0L V8 |
| Transmission | Toyota Windom A540e |
| Diffs | Toyota 9″ Front converted to IFS, with Toyota 9″ Rear with Rear Steer |
| Lockers | Howat Hydraulic Lockers |
| Suspension | ORI Shocks, IFS Front, 4 Link Rear |
| Wheels | 35x12xR15 Federal Couragia MT on 15×10″ OMF Alloys |
History
| | |
| --- | --- |
| Previous Drivers | Accolades |
| Ryan Bold (2015-) | Top 10 Finish at Round 2 2023. Best Presented Vehicle CZ 2020 |
One of few vehicles running an IFS setup, this buggy features all the bells & whistles with a 6.0L V8, hydro lockers and rear steer to make it one of the more agile vehicles in D Class!
Refined over many seasons, the Bold Built buggy is coming into its own having scored a maiden Top 10 last season at the Wairarapa!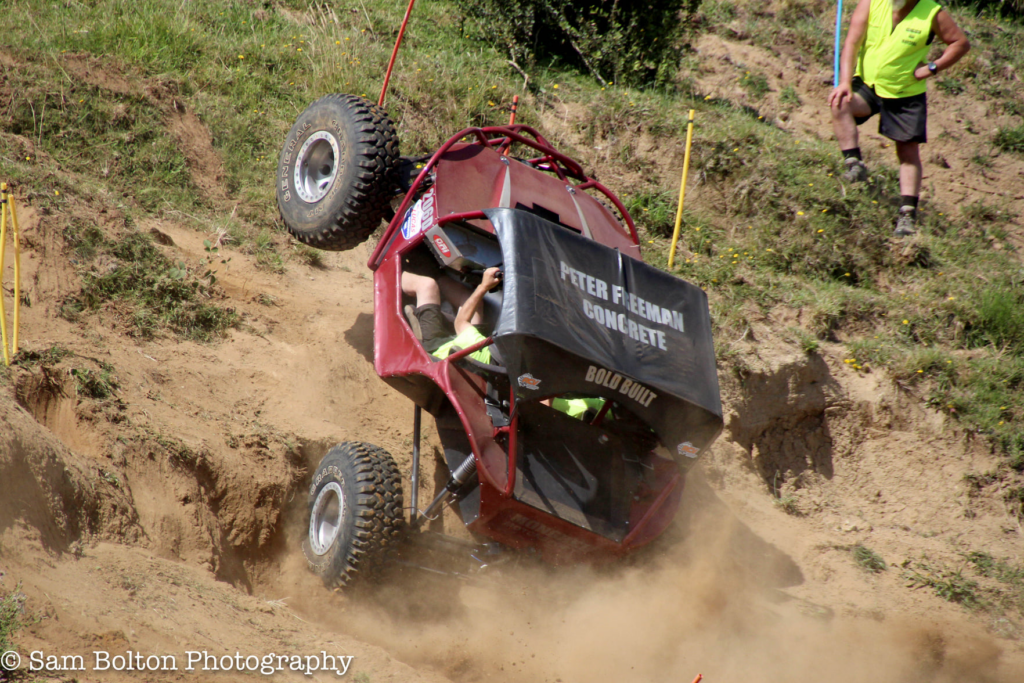 Ryan Bold is a long timer competitor in D Class. Originally running a Rover powered buggy back in 2006, before switching to the co-driver seat alongside Layne Jones in his new build for 2008. The duo would achieve their first win at Thames in 2009, going on to place 9th overall that season!