711C Jon Bolton & Brogan Maclean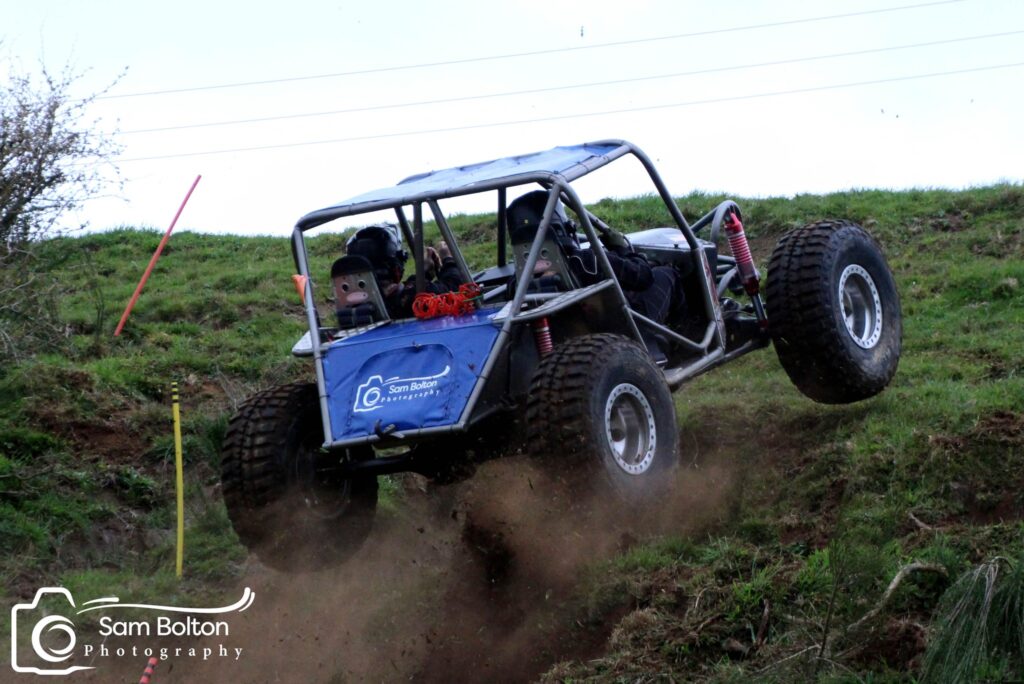 "Lil Flick"
Drivers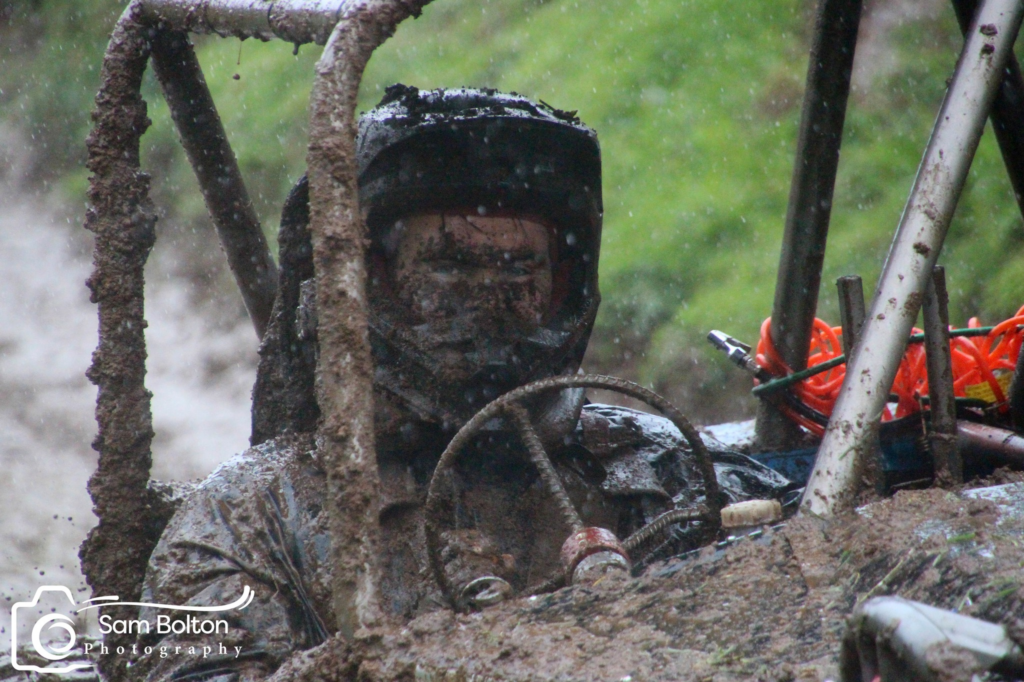 Sponsors
Sam Bolton Photography
Truck Details
| | |
| --- | --- |
| Name | Lil Flick |
| Make | Homebuilt |
| Year Built | 2012 |
| Weight | >1200kgs |
| Engine | Nissan SR20DET with Spintrex Supercharger |
| Transmission | Nissan Primera FWD Auto |
| Diffs | Toyota Land Cruiser 80 Series Front & Rear |
| Lockers | Palamountain Hydraulic Lockers |
| Suspension | ORI Shocks, 4-Link Front, 4 Link Rear |
| Wheels | 35x12xR15 Federal Couragia MT on 15×10″ OMF Alloys |
History
| | |
| --- | --- |
| Previous Drivers | Accolades |
| Jon Bolton (2023-) | First season in new truck |
| Phil (Fireman) Conwell (2012-2019) | Top 10 (2013, 2014, 2015, 2016, 2017, 2018) 3NZ (2013, 2015) |
Who says there's no replacement for displacement? This lil' 2 litre packs a serious punch and an even more piercing noise!
Fitted with the popular Nissan SR20, unlike the others the turbo has been swapped out for a Spintrex Supercharger to provide more low end grunt, vital in trials where momentum is not always a given. ORI shocks and 80 series diffs keep the buggy planted and together with the popular Federal Couragia providing plenty of traction.
The last buggy of local legend 'Fireman' Phil Conwell, alongside Paul Chapman the pair would debut the Homebuilt in 2012 and take 3NZ in its first season! A staple of the Top 10 and the best in C Class, the buggy would place in the Top 10 for every full season in competed in, taking five class titles and finishing 3NZ again in 2015.
The king of C-Class would then be parked up for the next four seasons, now making a return under new owners!
Jon Bolton makes his debut in the drivers seat, previously navigating for Dean Wells in the Wells Built D Class buggy for the past two seasons. Brogan Maclean enters trials for the first time sitting alongside.