184D Andy Canning & John Boylett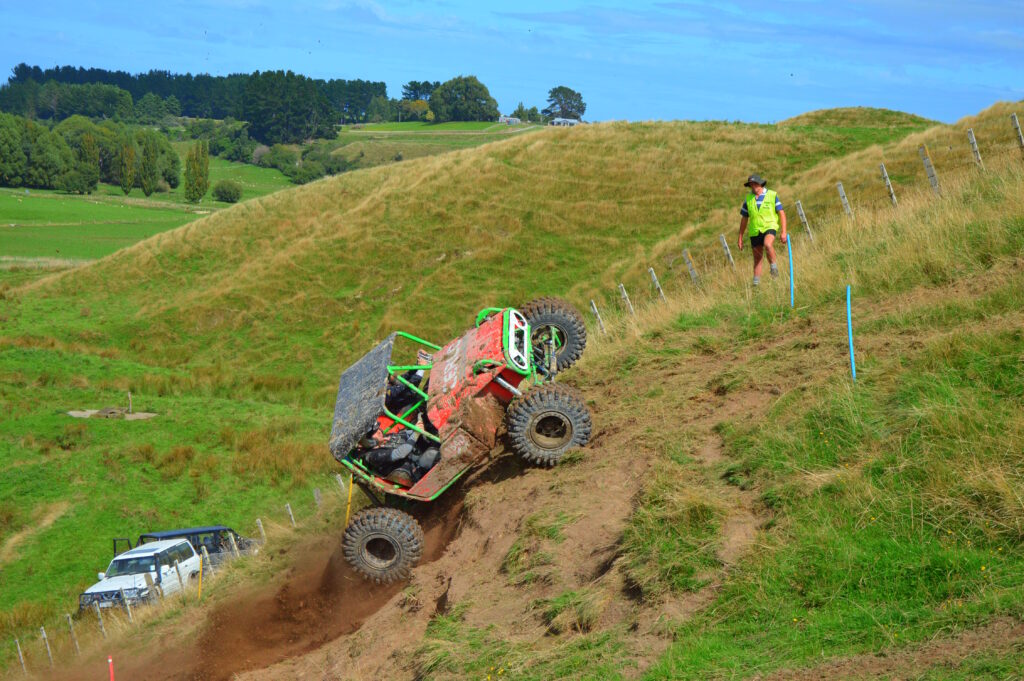 "X2"
Drivers
Sponsors
Cerco Automotive
Truck Details
| | |
| --- | --- |
| Name | X2 (Because there was two copies of everything when built!) |
| Make | Howat |
| Year Built | 2018 |
| Weight | >1300kgs |
| Engine | Chevrolet LS7 7.0L |
| Transmission | Toyota Windom A540e |
| Diffs | Nissan Patrol 9″ Front and Rear with Toyota 80 Series Outers |
| Lockers | Howat Hydraulic Lockers |
| Suspension | Fox Shocks, 4 Link Front, 4 Link Rear |
| Wheels | 35×12-15 Journey Claw MT on 15×10″ OMF Alloys |
History
| | |
| --- | --- |
| Previous Drivers | Accolades |
| Andy Canning (2023-) | 2/3 Finishes in the Top 10 out of 3 Rounds! |
| Peter Osbourne (2020-2022) | |
| Mark Stockler (2018-2020) | 2NZ/3NZ Co-Driver for Mitch Seymour |
X2 was a labour of love built by Mark Stockler & Peter Osbourne. The frame was built by Brian Howat in 2015 before the Biggs-Howat truck was built which would later lead to the formation of Nitro Customs. You can call X2 the granddaddy Nitro!
One of only two vehicles featuring the mighty LS7 V8, X2 also features rear-steer for power and manoeuvrability!
Mark Stockler would compete in the truck for two seasons achieving one Top 10 finish but also taking out the Mt Egmont Pairs Event along with Derek Smyth.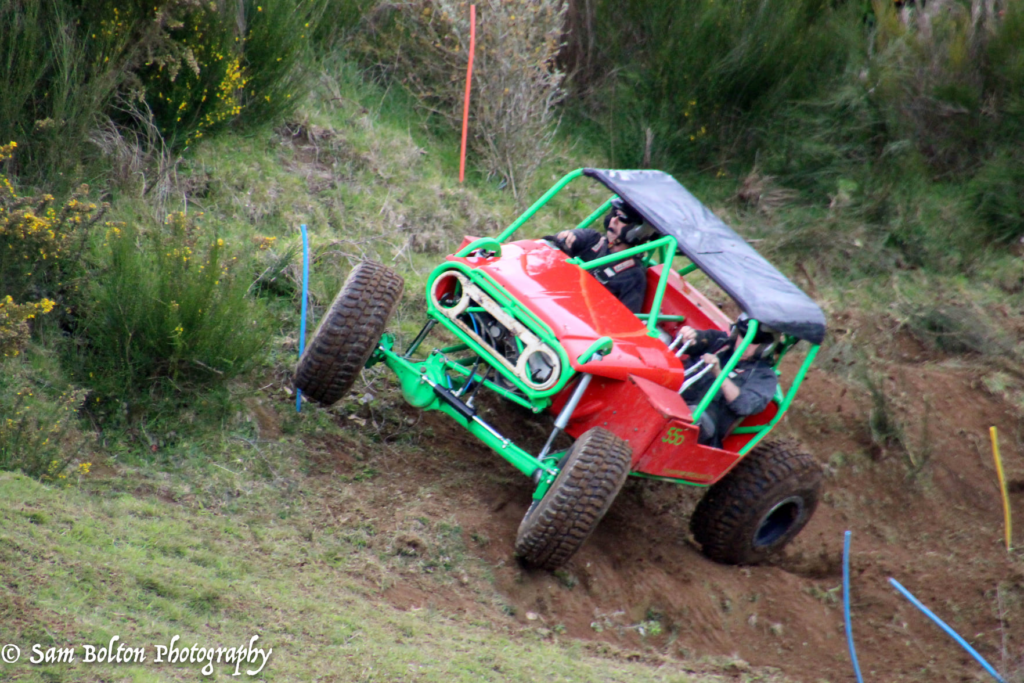 Co-Driver Pedro Osbourne would then take the reigns for a couple seasons with daughter Hannah alongside prior to selling the truck.
Andy Canning originally competed in the mid 90's with a Toyota FJ40 cruiser, making a return to the sport some 30 years later! With the capabilities of NZ 4×4 Trials Trucks and the courses evolving every year, it is a completely different landscape compared to what Canning and Co-Driver John Boylett were used to. Nevertheless, the duo from the south duly finished 10th Overall in their first National Trial, following it up with 4th Overall two round later! Tripling X2's Top 10's in the process. This was enough for them to receive an invite to the Suzuki Extreme 4×4 Challenge in 2023.