195C David Doree & Helen Nicholls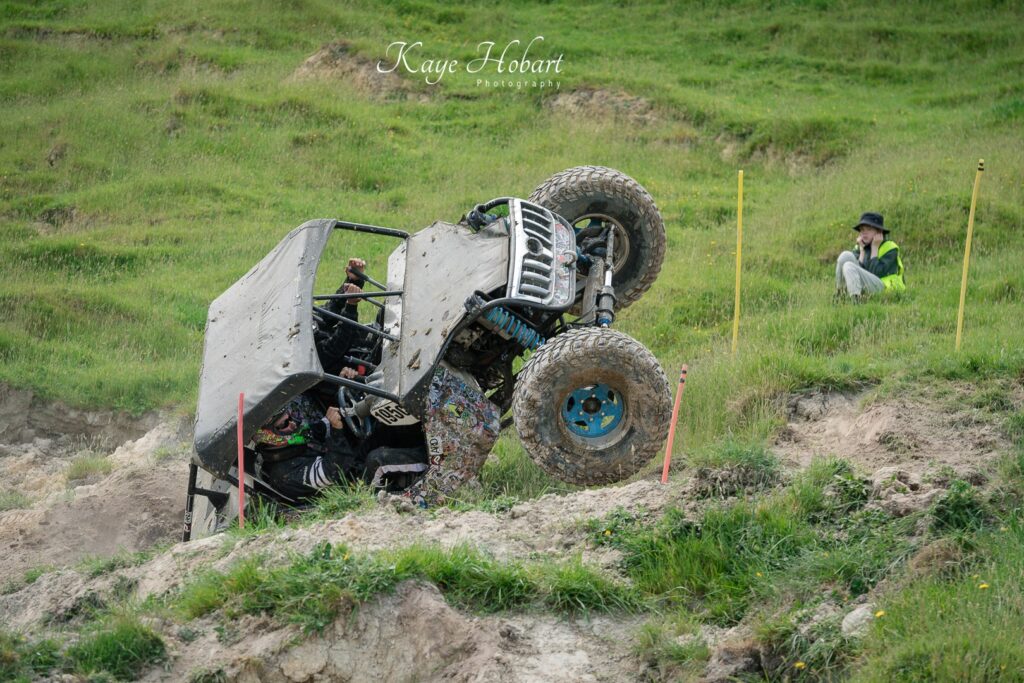 "Tumbleweed"
Drivers
Sponsors
ARD Importing
Truck Details
| | |
| --- | --- |
| Name | Tumbleweed (Fiddlers 4×4) |
| Make | Homebuilt |
| Year Built | 2005 |
| Weight | >1200kgs |
| Engine | Nissan SR20DET |
| Transmission | Toyota Gearbox & Cruiser Transfercase |
| Diffs | Toyota Landcruiser 80 Series Front & Rear |
| Lockers | Tomalin/Howat Hydraulic Lockers |
| Suspension | Fox Coil-Overs, 3-Link Front, 4 Link Rear |
| Wheels | 35x12xR15 Mickey Thompson Baja Claw MT on 15×10″ 3-Piece Alloys |
History
| | |
| --- | --- |
| Previous Drivers | Accolades |
| David Doree (2023-) | First season in new truck |
| Darrell Osbourne (2010-2017) | 3rd C Class (2014) |
| Wayne Nicole (2005-2007) | 2nd C Class (2007) Top 10 (2006, 2007) |
Tumbleweed is one of the stalwarts of C Class, having been a regular contender for the past 15 years! Originally built by Wayne Nicole of Christchurch, the then called Fiddlers 4×4 was one of few true-blue Trials Trucks to be built in the South Island.
Featuring all of the bells and whistles of its time, the buggy was fitted with Fox Coil-Overs and a unique supercharger connected to the Nissan SR20DET powerplant, making it one of the torquiest 4-cylinder buggies to compete! Nicole would make the long haul to the North Island and achieve two Top 10 overall placings in 2006 & 2007, finishing a high of 2nd overall at Round 2 in 2007 and placing 2nd in Class the same year.
The buggy would then be sold to Darrell Osbourne in the South Waikato, who along with Mike Hill would make some modern adjustments to the buggy. The pair would finish a high of 3rd= in C Class in 2014.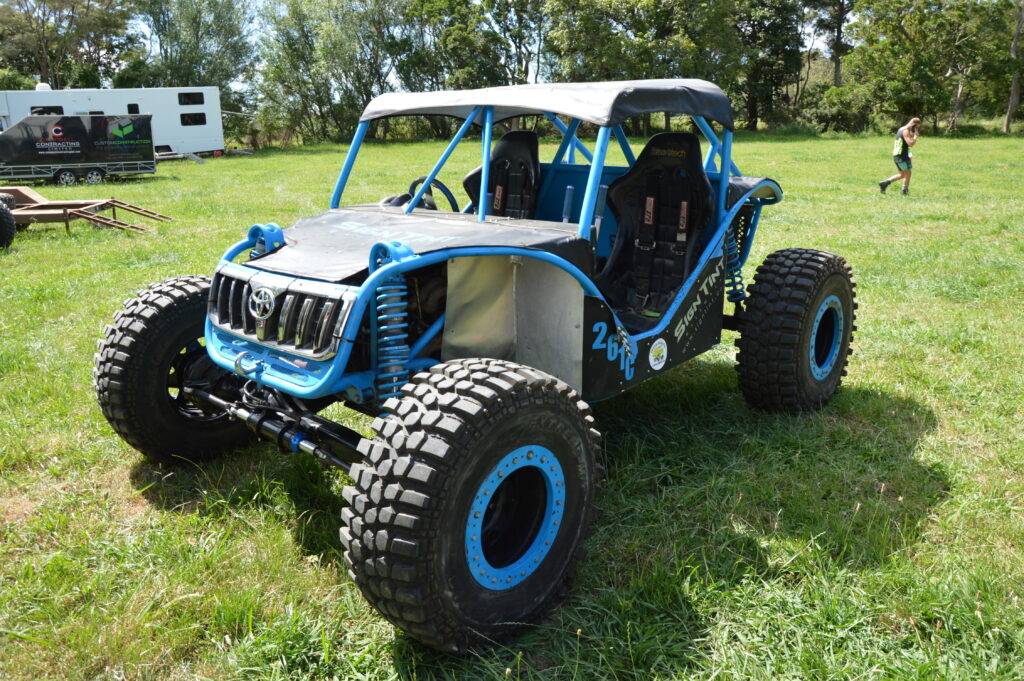 David Doree brings Tumbleweed back into trials to start his first full season, having previously finished the tail end of the 2023 series in Graham Foote's 'Wild Willy'