237E Cody Fogen & Karl Burgener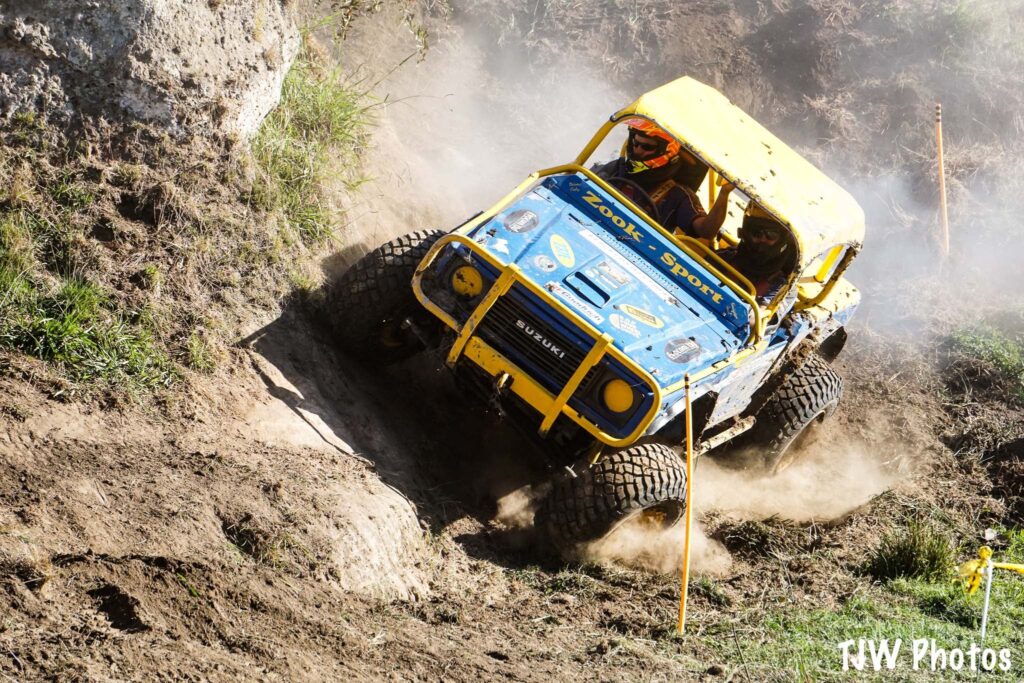 Drivers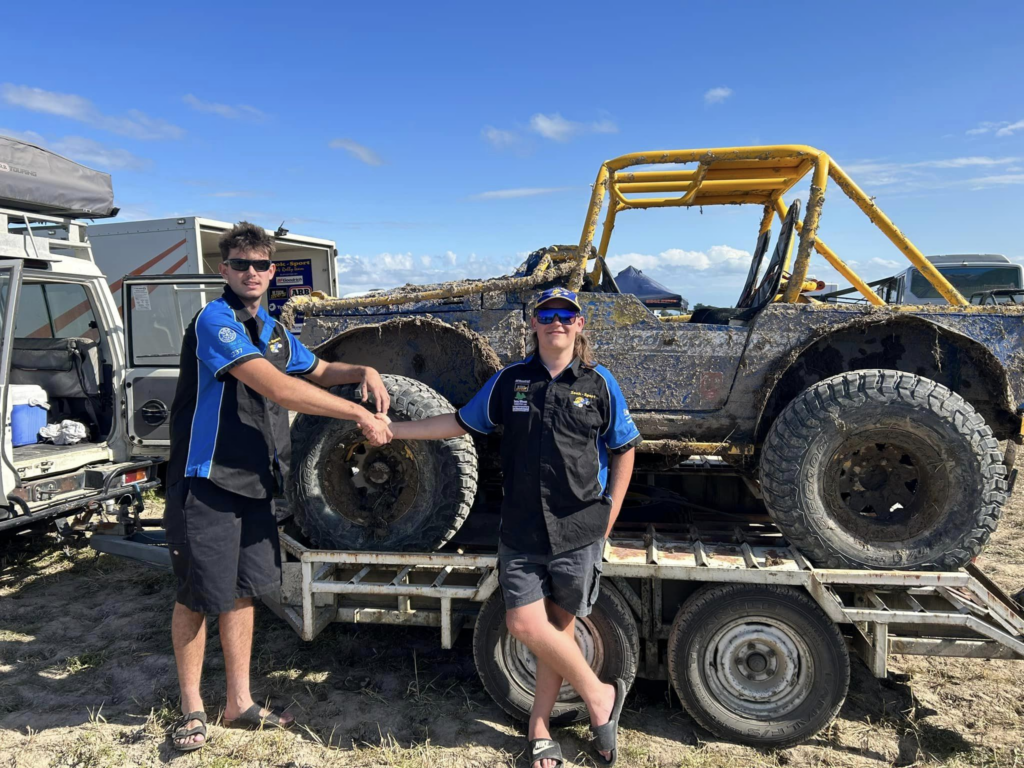 Sponsors
BF Goodrich Tyres, M-Tech Evos, Drummond Contractors, Evocom, CavPanel, U-Name-It, Inta-Wood Forrestry
Truck Details
| | |
| --- | --- |
| Name | |
| Make | Suzuki SJ413 |
| Year Built | 2008 |
| Weight | >1300kgs |
| Engine | Suzuki J20 2.0L with SC12 Super Charger |
| Transmission | Suzuki Gearbox & Transfercase |
| Diffs | Toyota Hilux 8″ Front & Rear |
| Lockers | None |
| Suspension | Bilstein Shocks with Airbags in Front, Standard Suzuki Rear |
| Wheels | 33x12xR15 BF Goodrich KM3 MT on 15×10″ Steel Beadlocks |
History
| | |
| --- | --- |
| Previous Drivers | Accolades |
| Cody Fogden (2021-2023) | E Class Champ (2022, 2023) |
| Nathan Fogden (2008-2014) | E Class Champ (2014) |
The second vehicle in the Zook-Sport line up! After winning A Class back-to-back Nathan Fogden set out to build an E Class contender for 2008. The Zook is a Suzuki SJ413 fitted with a Suzuki J20 2.0L + Supercharger and air suspension in the front as per class rules. Hilux Diffs keep the weight down low and help protect the Gearbox & Transfercase setup. Orignally built with a manual gearbox the Zook was later converted to auto.
After many near misses Nathan & Mike Gibbons got the job done in 2014 and subsequently made the step up into C Class!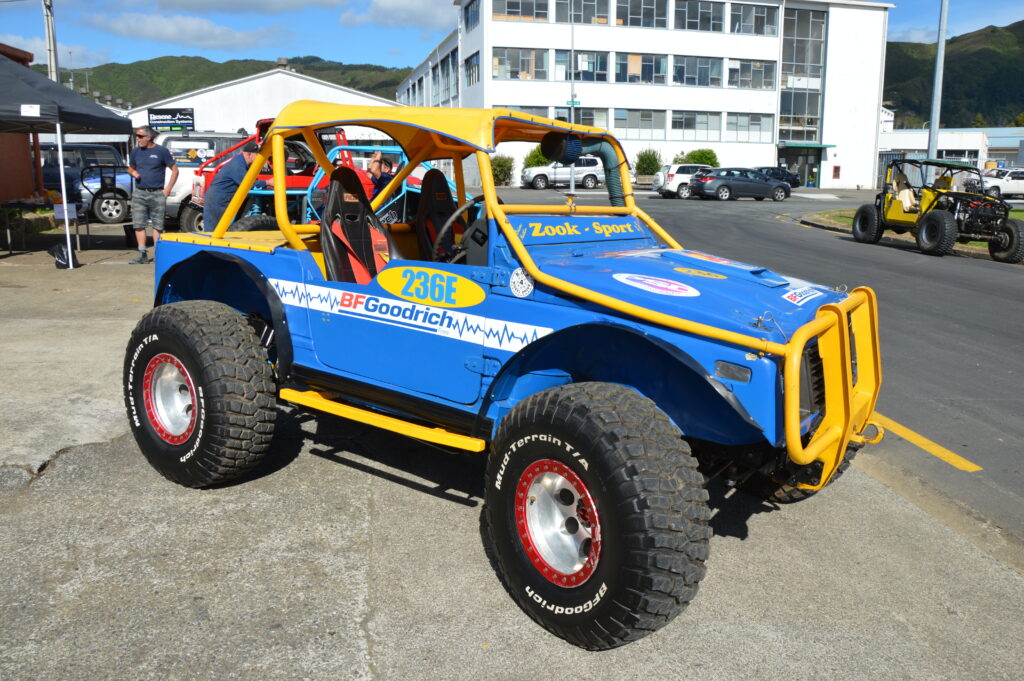 Nathan's son Cody would then bring the Zook-Sport entry back into competition, making an appearance at the final round in 2021 followed with two full season challenges taking back-to-back class wins.