238A Brinn Fogden & Sean Bydeley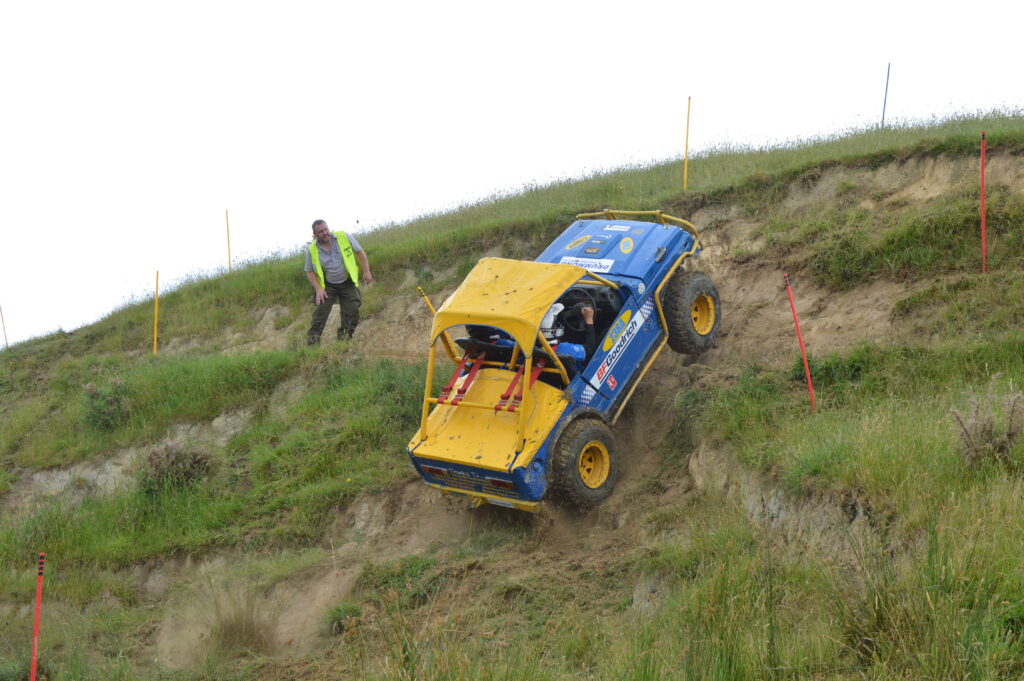 Drivers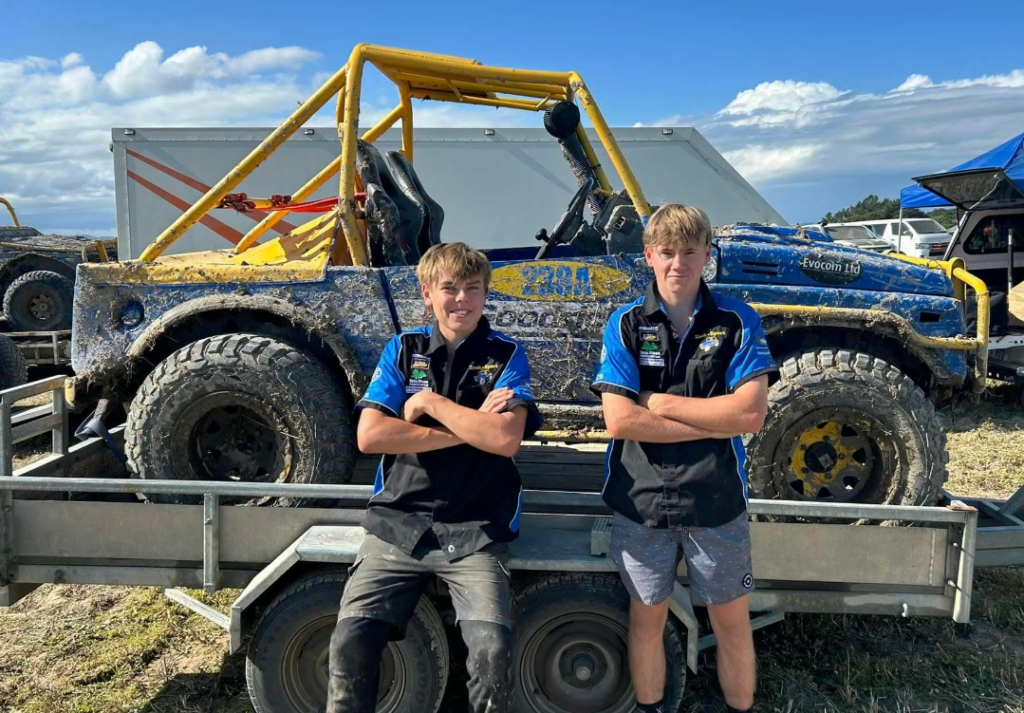 Sponsors
BF Goodrich Tyres, M-Tech Evos, Drummond Contractors, Evocom, CavPanel, U-Name-It, Inta-Wood Forrestry
Truck Details
| | |
| --- | --- |
| Name | 'Granddad Zook' |
| Make | Suzuki SJ413 |
| Year Built | 2004 |
| Weight | >1100kgs |
| Engine | Suzuki G16A 1.6L |
| Transmission | Suzuki SJ413 Gearbox & Transfercase |
| Diffs | Suzuki SJ413 with 4-Spider Centres! |
| Lockers | None |
| Suspension | Standard Suzuki Leaf Spring Suspension |
| Wheels | 31x12xR15 BF Goodrich KM3 MT on 15×8″ Steel Beadlocks |
History
| | |
| --- | --- |
| Previous Drivers | Accolades |
| Brinn Fogden (2022-) | A Class Champ (2023) |
| Graeme Paton (2008) | Central Zone A Class Champ (2008) |
| Nathan Fogden (2004-2008) | A Class Champ (2006, 2007) |
The beginning of the Zook-Sport 4WD Rally Team!
A stock standard Suzuki SJ413 fitted with a 1600cc Vitara motor, this wagon made its debut along with Nathan Fogden & Graeme Paton in 2004 for the Northern Zone Series, duly taking out A Class for Zone!
A respray to now famous blue & yellow colours and a title fight for 2006 was successful, taking out zone and A Class for the first time. This was followed up with another win in 2007!
For 2008 and E Class now the next step, Nathan Fogden added wheel brakes to the A Class Suzuki bumping it up a class. The goal was to get a feel for the addition of wheel brakes prior to the new purpose-built E Class Zook-Sport build. They competed in E Class for Northern Zone, taking out the brakes for Central Zone rallies where co-driver now driver Graeme Paton would compete in. Paton would take out Central Zone for A Class, with Fogden only finishing 2/3 Northern Zone Rallies.
The Zook would then be parked up for the next 14 years before youngest son Brinn came of age for competition! The Zook was brought back to scratch and entered for the 2022 season Natonal Final, making it the last A Class truck to compete without wheel brakes before they were made legal for 2023.
Brinn Fogden & Sean Bydeley would do a full season for 2023, duly taking out the A Class title!