245D: Reuben Mason & Shane Mason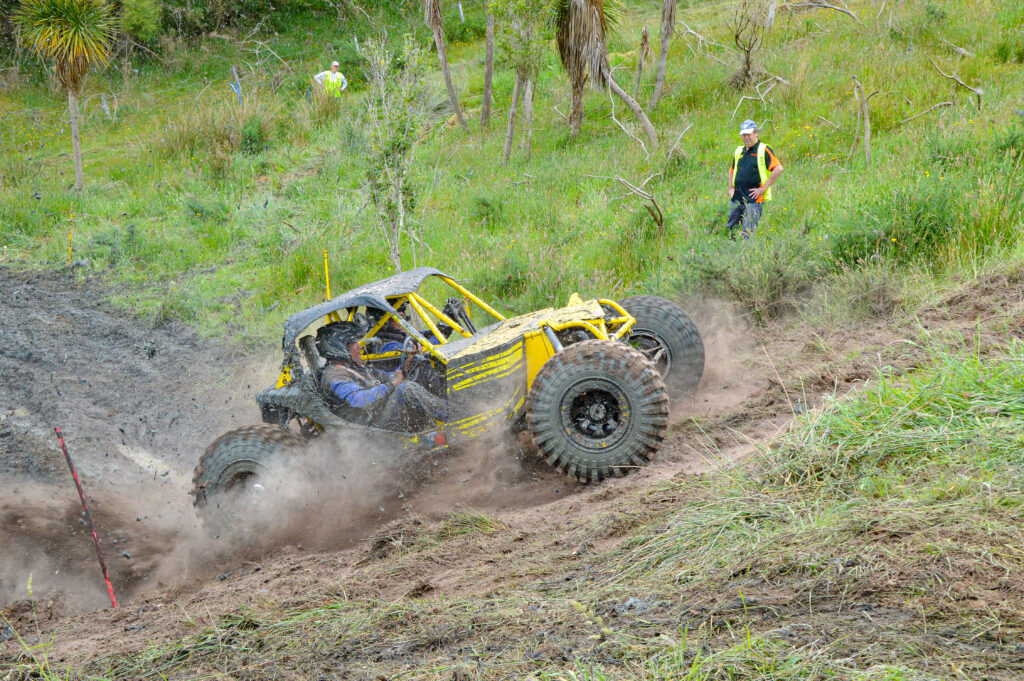 "The Hurricane"
Drivers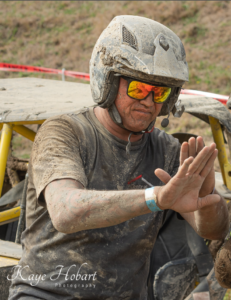 Sponsors
Explorer Motorhomes, Glenview Automotive
Truck Details
| | |
| --- | --- |
| Name | The Hurricane |
| Make | Biggs-Howat |
| Year Built | 2015 |
| Weight | >1100kgs |
| Engine | Chevrolet LS2 6.0L |
| Transmission | Toyota Windom A540e |
| Diffs | Nissan Patrol 9″ Front & Rear |
| Lockers | Howat Hydraulic Lockers |
| Suspension | Fox Shocks, 4-Link Front, 4 Link Rear |
| Wheels | 35×12-15 Journey Claw XTR on 15×12″ OMF Alloys |
History
| | |
| --- | --- |
| Previous Drivers | Accolades |
| Reuben Mason (2020-) | Top 10 (2022) |
| Aaron Guest (2017-2020) | Winner at Round 1 of the 2017/2018 Season |
| Scott Biggs (2015-2017) | 2NZ (2016, 2017) Winner of 4/6 rounds in the 2017 season! |
The steppingstone to what would go onto be Nitro Customs, the Biggs-Howat buggy was the last build out of the Howat Engineering workshop in Naenae and would go on to change the way anyone would build in the future!
Built to be light, tough and powerful, this buggy would feature a chromoly chassis, Nissan diffs and an LS2 6.0L V8. With Scott Biggs & Jarred Biggs at the controls they would claim 2NZ in their first season, followed by winning 4/6 rounds of the next season only just falling short of the title by a single point! To make amends they would take out that years Suzuki Extreme 4×4 Challenge.
The engine and other goodies were then stripped out to go into Nitro #1 for the following season. With Aaron Guest picking up the pieces to enter for 2017. Despite the change of gear, Aaron & Garry Preston would win first time out at Counties, however missing rounds for the next following seasons affecting their end of year score.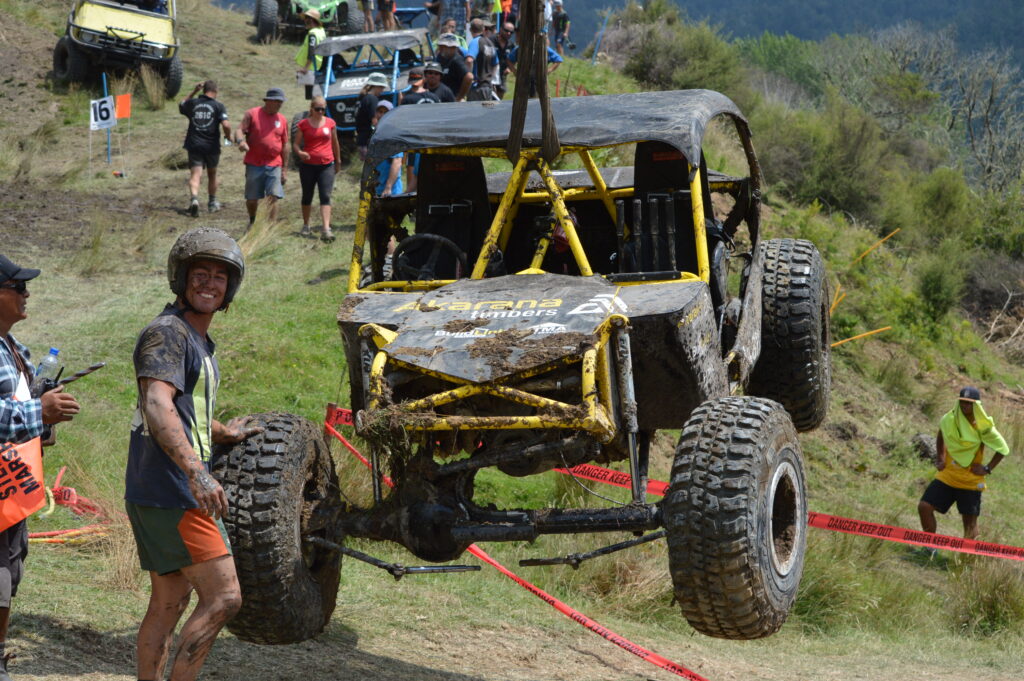 Reuben Mason would then purchase the truck and score an impressive 3rd on his comeback to the sport in 2021! A Central Zone challenge would follow, falling short of 1st but scoring their best result of 2nd in Central Zone in D Class & Overall.
For 2022 he and brother Shane Mason would do the full season, finishing 6th Overall. The 2023 season started off with another podium at the Wairarapa, however a DNF at Manawatu saw them out of the running come end of season.
Reuben Mason has been a longtime competitor of the sport, starting out in an F Class Toyota FJ40 Cruiser back in the mid 90's to title success in 1997. Most remembered for his infamous CowperTruck 'The Hulk' where he and Malcom McLeavey achieved their first win in 2009.
Shane Mason has also competed in the sport for as long as Reuben, having driven his own Collins Built D Class truck in the early 2000's and later the ex 2NZ Derek Smyth Autokraft Buggy.