280C Rhys O'Brien & Clarrie Vazey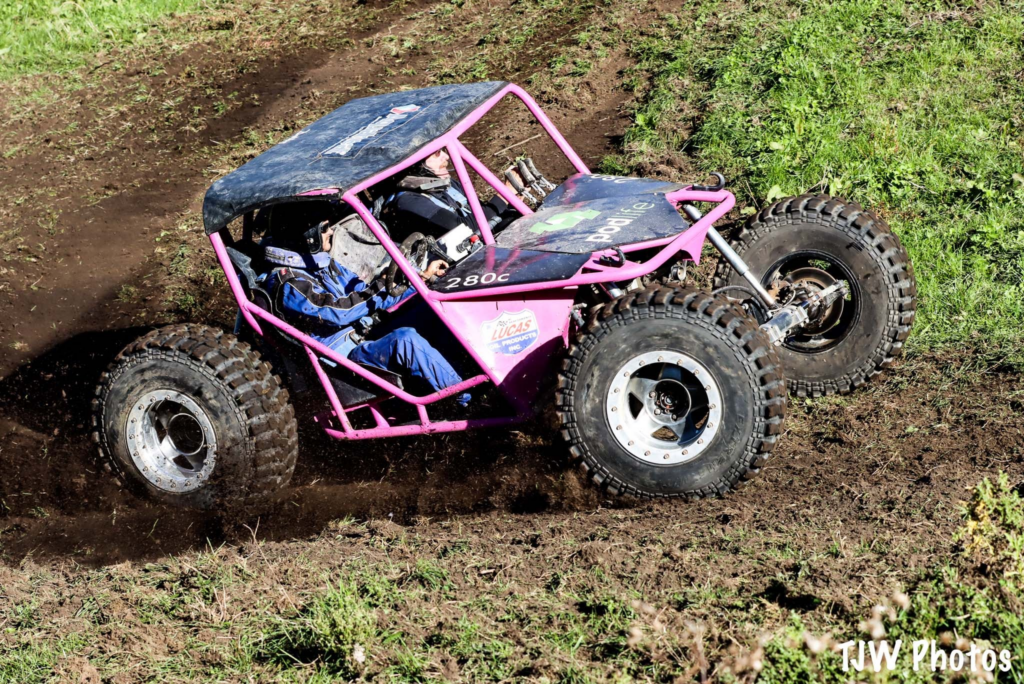 "Dolly"
Drivers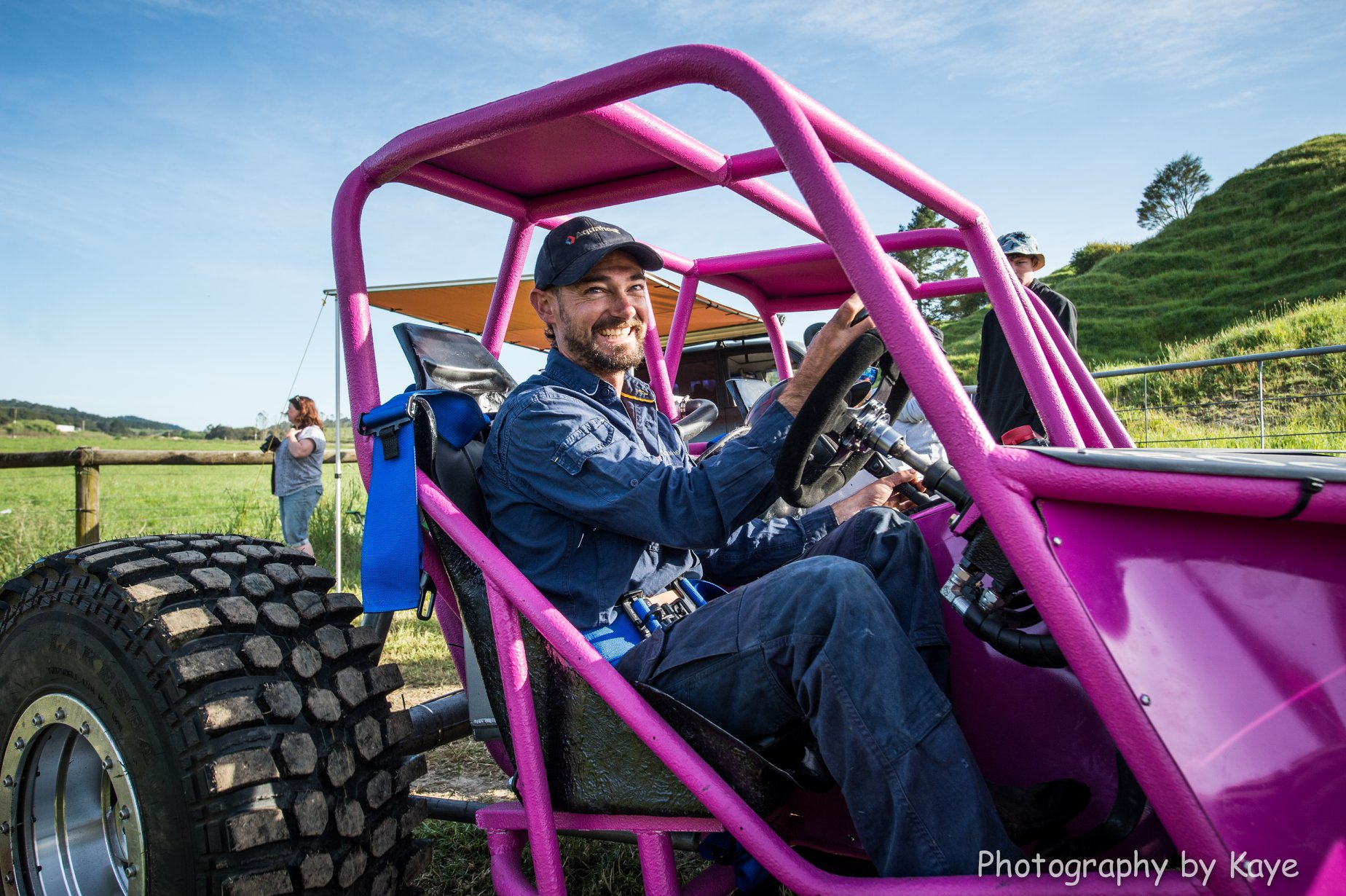 Sponsors
Podlife
Truck Details
| | |
| --- | --- |
| Name | Dolly |
| Make | Homebuilt |
| Year Built | 2019 |
| Weight | >1200kgs |
| Engine | Honda K24A3 Turbocharged |
| Transmission | Nissan Maxima |
| Diffs | Nissan Patrol 9″ Front & Rear |
| Lockers | Tomalin Hydraulic Locker in Front |
| Suspension | Fox Shocks, 4-Link Front, 4 Link Rear |
| Wheels | 35×12.5R16 Lakesea Extreme MT on 16×10″ Alloys |
History
| | |
| --- | --- |
| Previous Drivers | Accolades |
| Rhys O'Brien (2019-) | C Class Northern Zone Champ (2021) |
The first K24 powered buggy in the NZ 4×4 Trials Series, this Homebuilt buggy of Rhys O'Brien has taken the fight to Zook-Sport team of Nathan Fogden & Mike Gibbons over the last few seasons successfully snatching Northern Zone honours in 2021!
A distinctive Pink colour makes this buggy stand out across the field, with results to back it up!
Dolly is one of few C Class trucks that pokes its nose in the Top 10, having scored 2/3 finishes in the Top 10 in the 2022 season.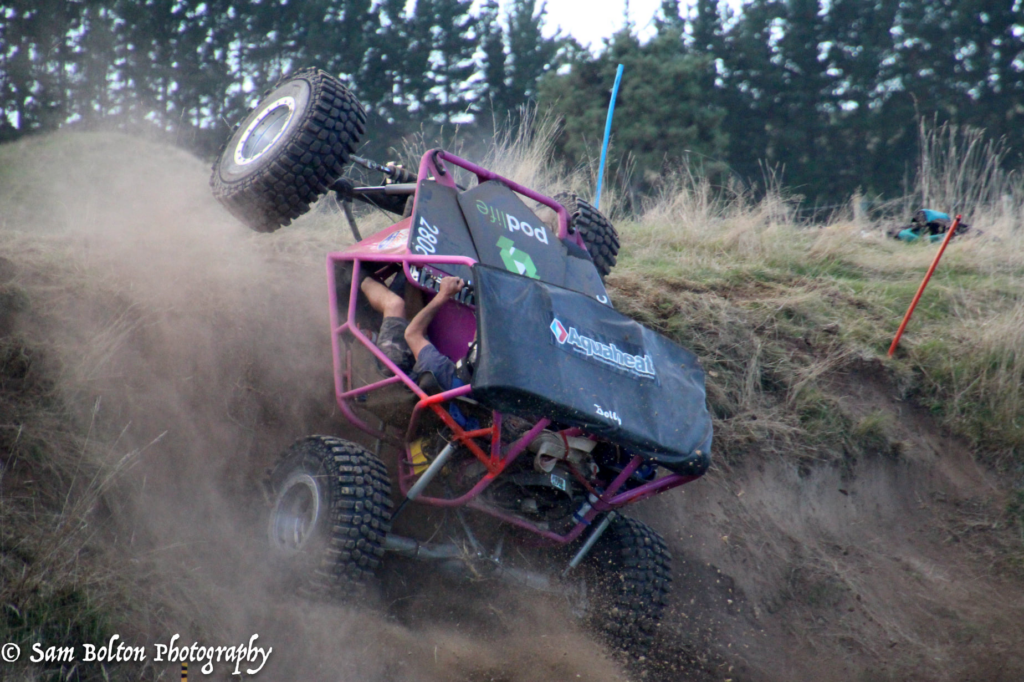 Rhys O'Brien has been a long-time competitor of the sport, starting out in "Big Blue Bum" an F Class Isuzu Bighorn in the early 2010's. From there he made the switch into E Class with the Suzuki Samurai CowperTruck successfully winning E Class honours in 2012. O'Brien then moved into C Class with his first Homebuilt buggy which is now run by Sean Cushing in J Class.
Clarrie Vazey started out in A Class with a Suzuki SJ413. He later moved up into C Class before moving into the newly formed J Class with the ex-Joesph Fox Toy-zuki SJ413. Becoming J Class champ for 2018 & 2019.