327D Chris Mason & Greg Mason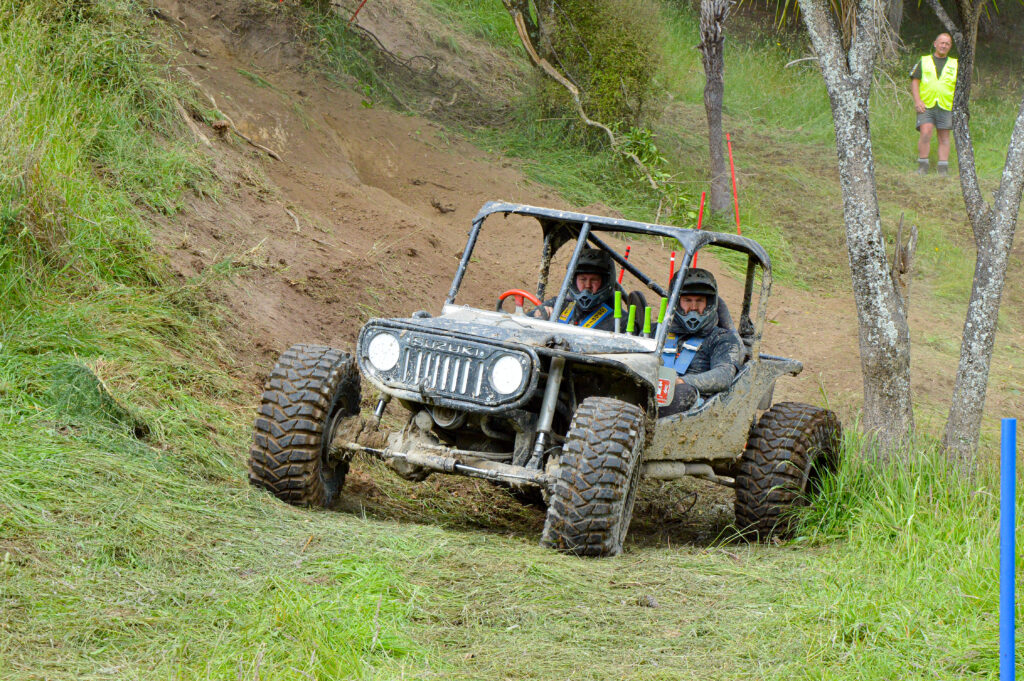 Drivers
Sponsors
Truck Details
| | |
| --- | --- |
| Name | |
| Make | Touhey Built Suzuki Jimny |
| Year Built | 2006 |
| Weight | >1300kgs |
| Engine | Land Rover 3.9 V8 |
| Transmission | Land Rover Discovery Gearbox & Transmission |
| Diffs | Toyota Hilux Front & Rear |
| Lockers | Air Lockers |
| Suspension | Radflo Shocks, 4-Link Front, 4 Link Rear |
| Wheels | 35×12-15 Maxxis Trepadors on 15×10″ Steel Beadlocks |
History
| | |
| --- | --- |
| Previous Drivers | Accolades |
| Chris Mason (2022-) | |
| Sandra Jackson (2007-2012) | |
| Maggie Lewis (2006-2007) | |
The last ever Touhey Built truck from the long line of vehicles from Dave Touhey, this originally was a chopped down Suzuki Jimny featuring the Jimny chassis, engine and box. Partner Maggie Lewis competed in it for a season before Sandra Jackson bought it for 2007.
The little Suzuki stayed relatively the same for the next five years, although the little 1300cc found an SC12 supercharger bolted to it pretty quickly!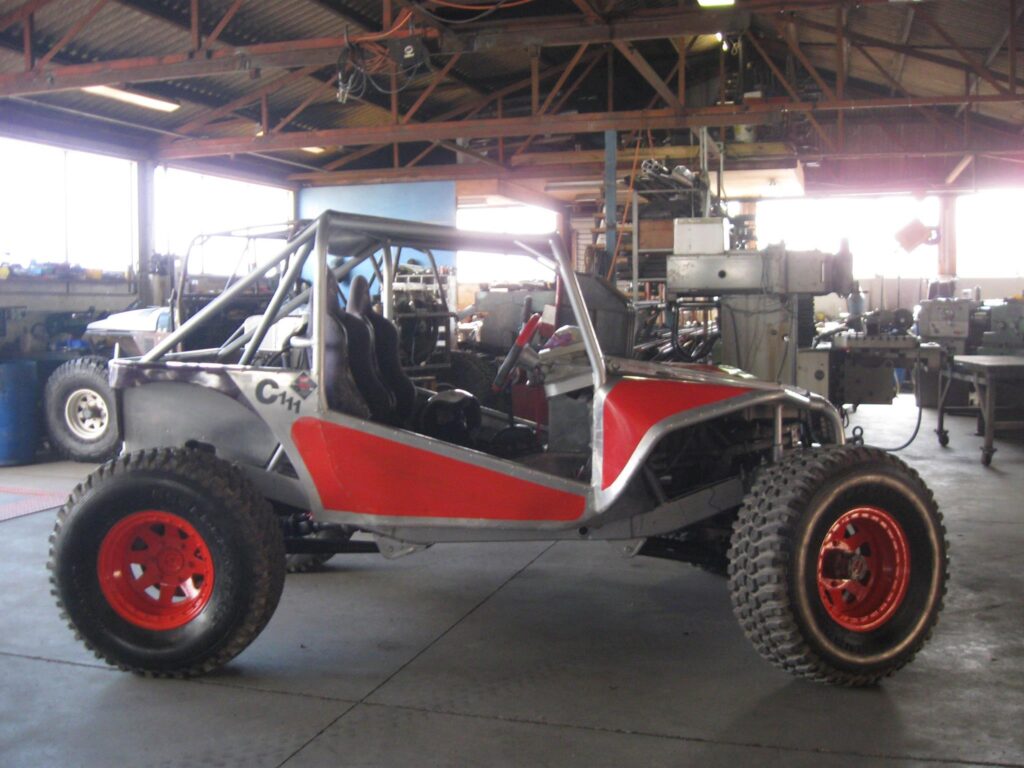 After falling off the grid for 10 years and the motor blowing up, Chris Mason bought the truck and gave it a long overdue spruce up. Putting Land Rover running gear and a set of 2.5″ Radflo Air Shocks for some more grunt and better suspension.
Chris Mason & brother Greg Mason last competed in 2016 with the ex Phil Collins Subaru powered C Class buggy. Prior to that they ran "Hot Dog" an old Rover powered D Class truck in 2007.