391D Russell Hall & Glen Hall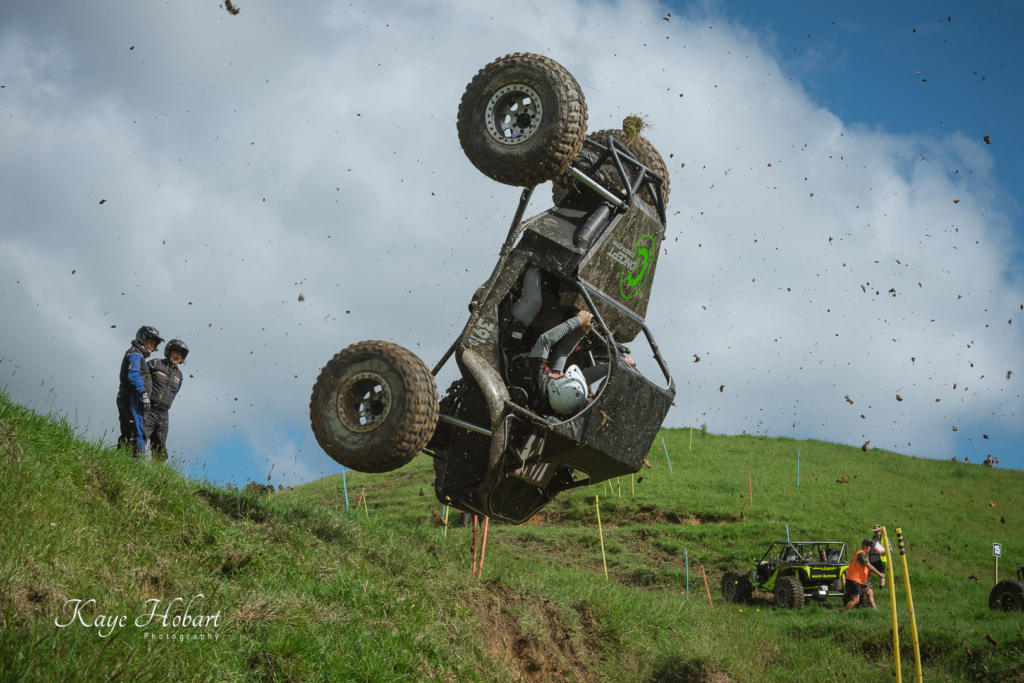 Drivers
Sponsors
Concept Construction
Truck Details
| | |
| --- | --- |
| Name | Formally known as: (Hijnx) (Killer Bee) |
| Make | CowperTruck |
| Year Built | 2010 |
| Weight | >1300kgs |
| Engine | Chevrolet LS2 6.0L |
| Transmission | Toyota Windom A540e |
| Diffs | Nissan Patrol Front and Rear |
| Lockers | Howat Hydraulic Lockers |
| Suspension | Fox Shocks, Nissan Patrol front and rear suspension arms! |
| Wheels | 35x12xR15 Federal Couragia MT on 15×10″ OMF Alloys |
History
| | |
| --- | --- |
| Previous Drivers | Accolades |
| Russell Hall (2021-) | 11th Overall in 2023 |
| Neal Turner (2019-2021) | Podium in 2021 |
| Greg McDell (2016-2019) | Multiple Top 10's, 3NZ (2017, 2019) |
| Lorraine Chung (2014-2015) | |
| Dean Foster (2010-2014) | Multiple Top 10's, 1st Northen Zone (2014) |
Killer Bee has been around for a long time but still punching up towards the sharp end of the field! The first CowperTruck to be built with an LS engine, this buggy features the unusual attribute of standard Nissan Safari suspension arms front & rear.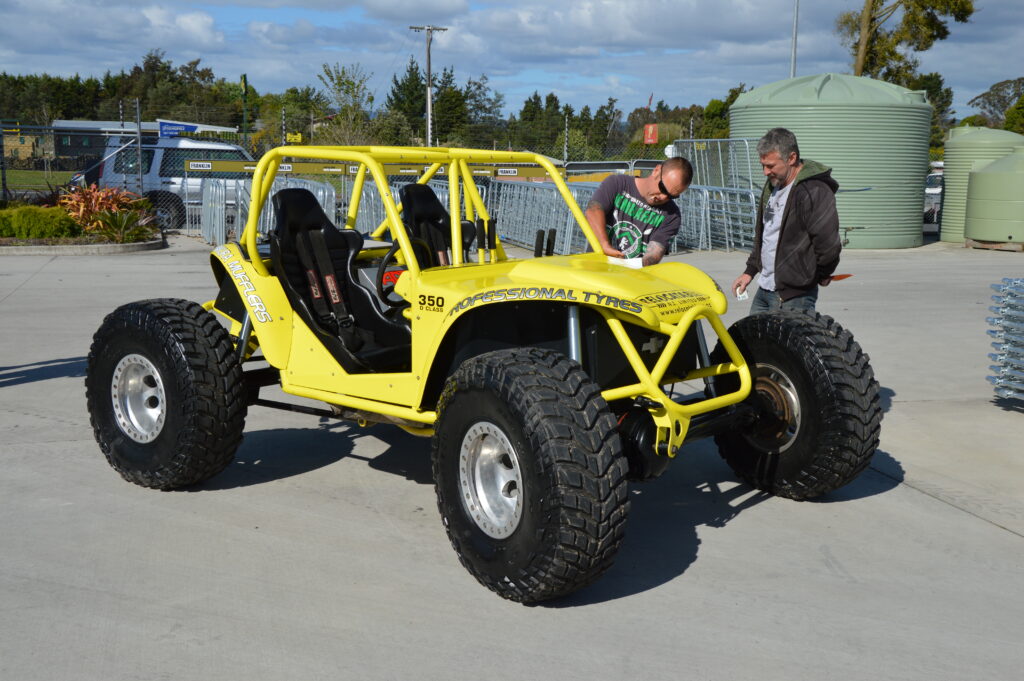 Nevertheless, Dean Foster & Mike Crane scored multiple Top 10's as well as winning Northern Zone in the truck before upgrading to 'Super Bee'
Greg & Chris McDell gave it a new lease of life and shocked to take the CowperTrucks best result of 3rd Overall in 2016! They would take their maiden win that season too, 5 years after the buggy was built! It stop there, with the CakeBox sponsored buggy taking the 3NZ spot once more in 2019 in another impressive season for the brothers from Hamilton.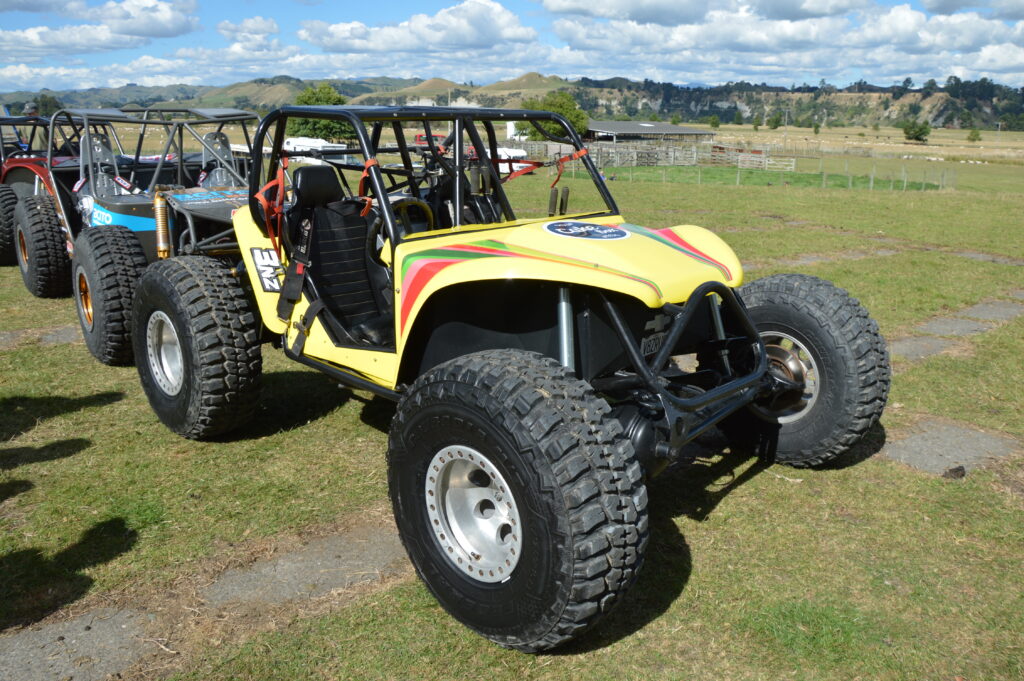 Neal Turner would then purchase the truck and poke his nose in the Top 10 after many years away from the sport, later upgrading to the same vehicle the McDells had upgraded to since selling Killer Bee.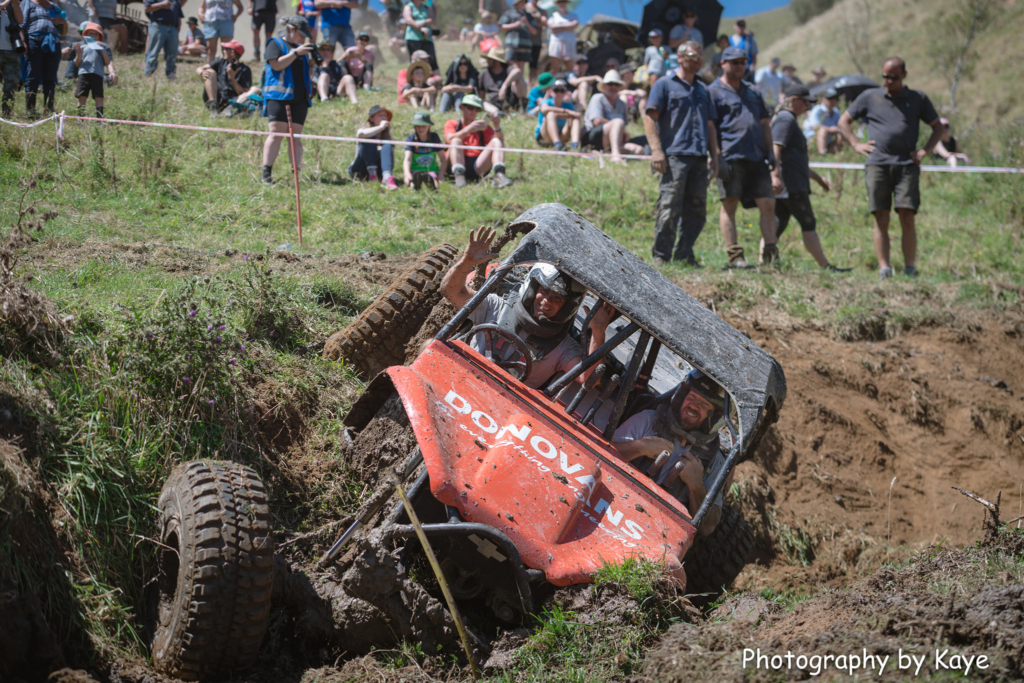 Also after a long stint away from the sport, Russell & Glen Hall would purchase the truck and impress with multiple Top 10 finishes in the 2022 season before taking on a full season challenge for 2023. They would score a sole Top 10 at Round 1, later recovering to finish 11th overall at seasons end.
Previously Russell & Glen competed in F Class with a 350 Chev powered Toyota FJ40 Crusier. This same FJ40 still competes today with Mike Black.