42D Brian Howat & Cheryl Eayrs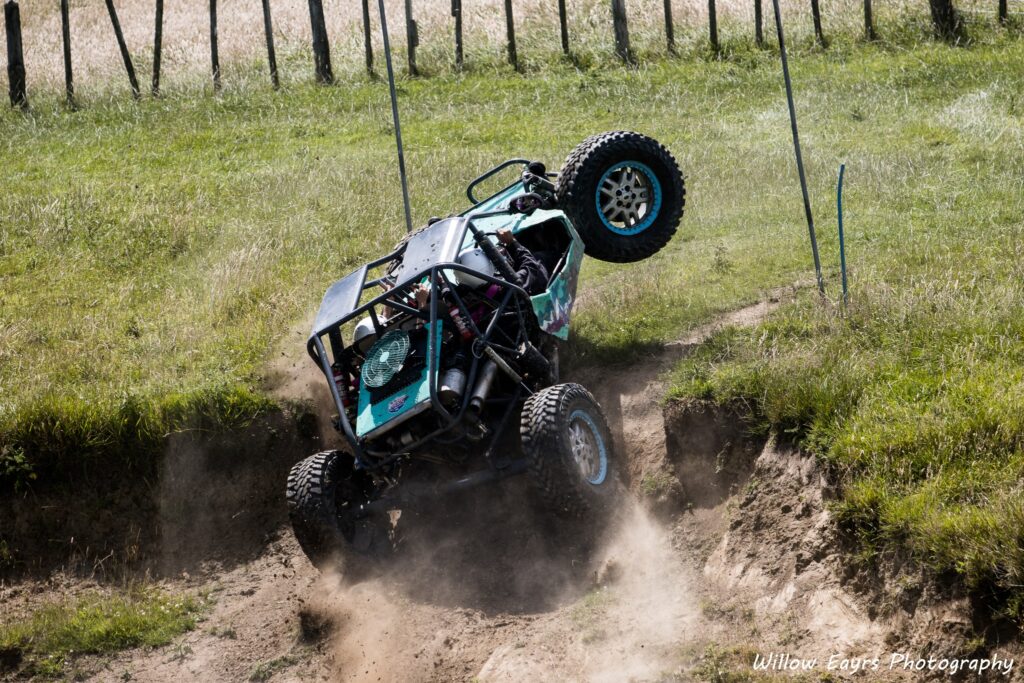 "Howat Silver Surfer"
Drivers
Sponsors
Howat Engineering
Truck Details
| | |
| --- | --- |
| Name | Howat Silver Surfer |
| Make | Howat |
| Year Built | 2019 |
| Weight | >1200kgs |
| Engine | Rover 5.0L V8 |
| Transmission | Toyota Windom A540e |
| Diffs | Range Rover 8″ Diffs, in custom housings |
| Lockers | Howat Hydraulic Lockers |
| Suspension | Fox Shocks, IFS Front and 4-Link Rear with Air Bags |
| Wheels | 35x12xR18 Yokohama Geolandar MT on 18×10″ Alloy Beadlocks |
History
| | |
| --- | --- |
| Previous Drivers | Accolades |
| Brian Howat (2019-2022, 2023-) | Top 10 placing at Round 2 2020 |
| Cheryl Eayrs (2023) | Inaugural winner of First Female Home Award (2023) |
The mastermind behind many innovations and designs pushing the sport forward, Brian 'Howie' Howat has been competing for over 40 years and still showing others the way forward! Howie has built many trucks over the years and components from Hydraulic Lockers to preparing Toyota Windom Gearboxes for trialling.
The Howat Silver Surfer is no exception, built out of leftover components from over the years, it only took 10 weeks from start to lining up at the Pairs Event in 2019. Having seen many rear engine buggy's suffer from a solid-axle setup in the front, Howie has made a custom setup based off Range Rover diffs and suspension arms to create a Trials Truck that can seemingly float its way up hills! A former 2NZ from 2000, Howie isn't afraid to give any section a good crack.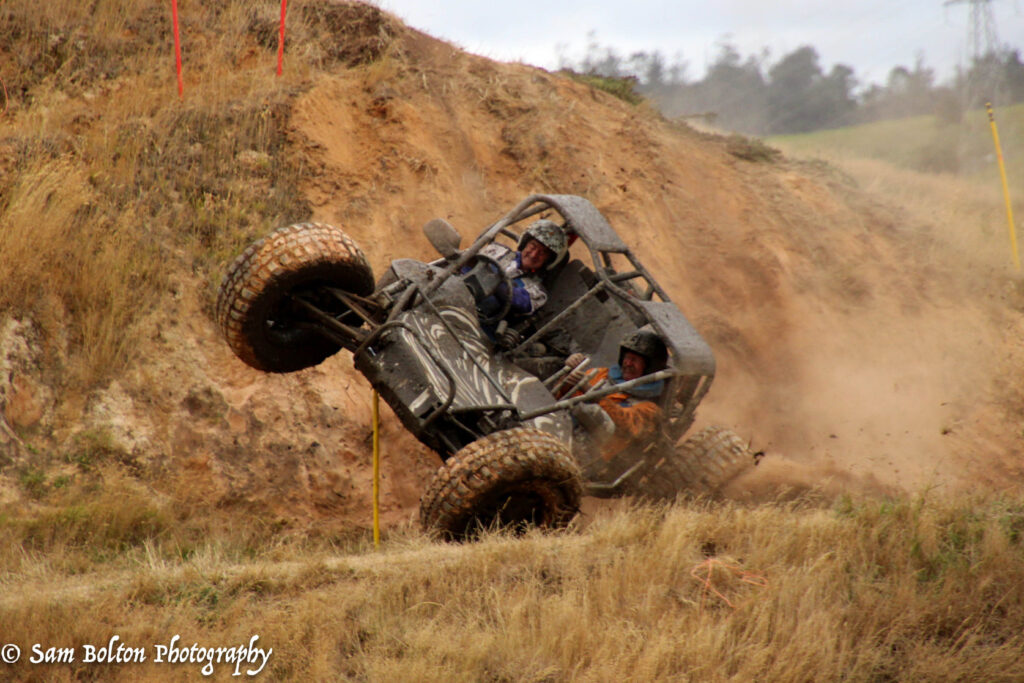 Cheryl Eayrs made her debut behind the wheel in 2022 driving the Howat Silver Surfer, consistent results over the season saw her become the inaugural winner of the First Female Home Award in a field of 4 other Female drivers!