449D Jarred Biggs & Fleche Crawford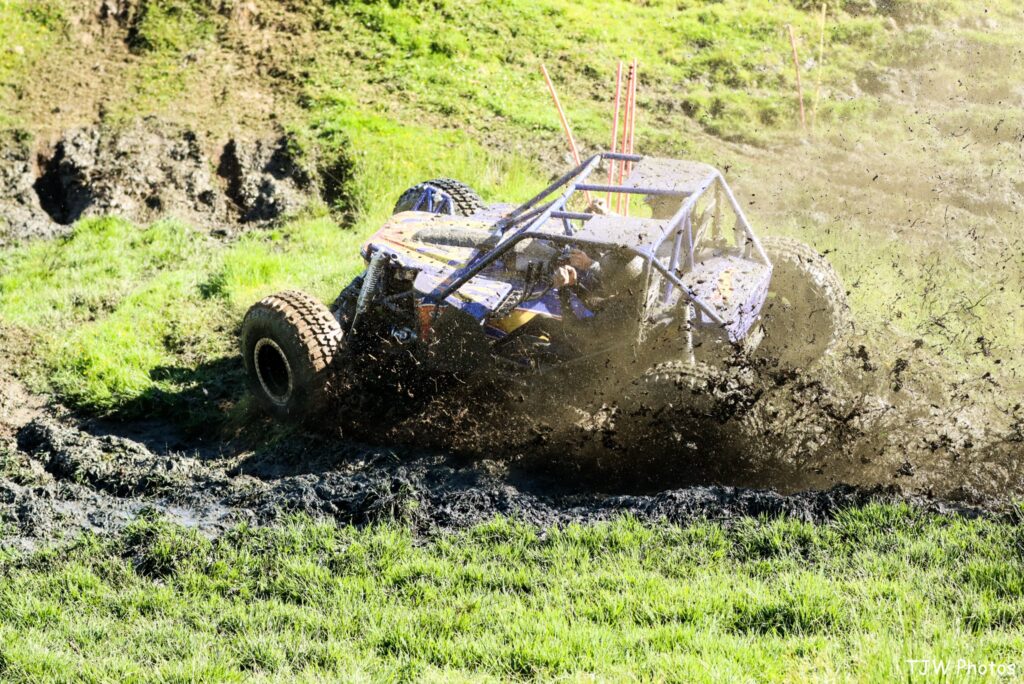 "Hot Wheels"
Drivers
Sponsors
Biggs Construction
Truck Details
| | |
| --- | --- |
| Name | Hot Wheels |
| Make | Nitro Customs |
| Year Built | 2023 |
| Weight | >1100kgs |
| Engine | Built LS, 7.6L |
| Transmission | Powerglide with SCS Transfercase |
| Diffs | Nitro Custom 9″ Front and Rear with Nissan Patrol Diffs |
| Lockers | Tomalin Hydraulic Locker |
| Suspension | ORI Shocks, 4-Link Front, 4 Link Rear |
| Wheels | 35x12xR15 Federal Couragia MT on 15×12″ Three-Piece Alloys |
History
| | |
| --- | --- |
| Drivers | Accolades |
| Jarred Biggs (2023-) | 1st season in new truck |
The latest from Nitro Customs is rumoured to be the most extreme yet!
Little is known, but much is promised, with a built LS engine providing plenty of power through a frame aiming to be as light as possible with new innovations and materials being put to the test!
What we can confirm is that this will be some Hot Wheels!
Jarred Biggs & Fleche Crawford rejoin in the same truck for the first time since the 2021 Suzuki Extreme 4×4 Challenge. Together in Boosted the duo scored multiple round wins on their way to finish 2nd Overall in 2019 & 2021, also claiming 3rd in 2020!