520D Tim Dodge & Todd Charman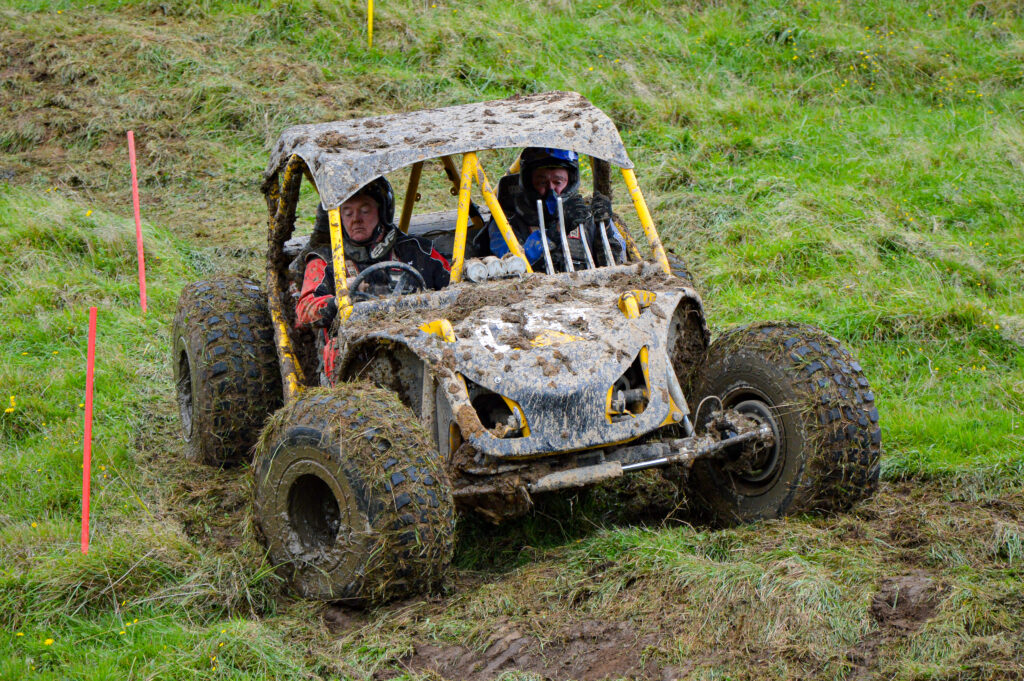 "CAT Truck"
Drivers
Sponsors
Dodge Contracting
Truck Details
| | |
| --- | --- |
| Name | CAT Truck |
| Make | CowperTruck |
| Year Built | 2014 |
| Weight | >1300kgs |
| Engine | GM LS2 6.2L V8 |
| Transmission | Toyota Windom A540e |
| Diffs | Nissan Patrol 9″ Front & Rear |
| Lockers | Howat Hydraulic Lockers |
| Suspension | Fox Shocks, 4-Link Front & Rear |
| Wheels | 35x12xR15 Federal Couragia MT on 15×12″ OMF Beadlocks |
History
| | |
| --- | --- |
| Previous Drivers | Accolades |
| Tim Dodge (2018-) | |
| Graeme Kingstone (2013-2016) | |
The CAT Truck! Featuring all the ticked boxes from CowperTrucks when it debuted in 2013, it was the first CowperTruck fitted with an LS2 and at the time one of two! Graeme (Jetboat) Kingstone drove the CAT Truck alongside Tony Hadland (now co-driver for 402C Shayne Towers) before it was sold to Tim Dodge in 2018.
Tim Dodge previously competed in the ex 1NZ Evilution D Class Buggy of Hawkes Bay compatriots Chace Rodda & Graham Hibberd in the early 2010's. Graham Hibberd would navigate for Tim for the first couple of seasons, with Matt Dodge, Wade Taylor & now Todd Charman also sitting in the seat for the last 5 seasons.
Todd Charman is also a previous 1NZ Co-Driver, achieving the feat with Derek Smyth in 2010 & 2012.