521C Matt Dodge & Sam Lee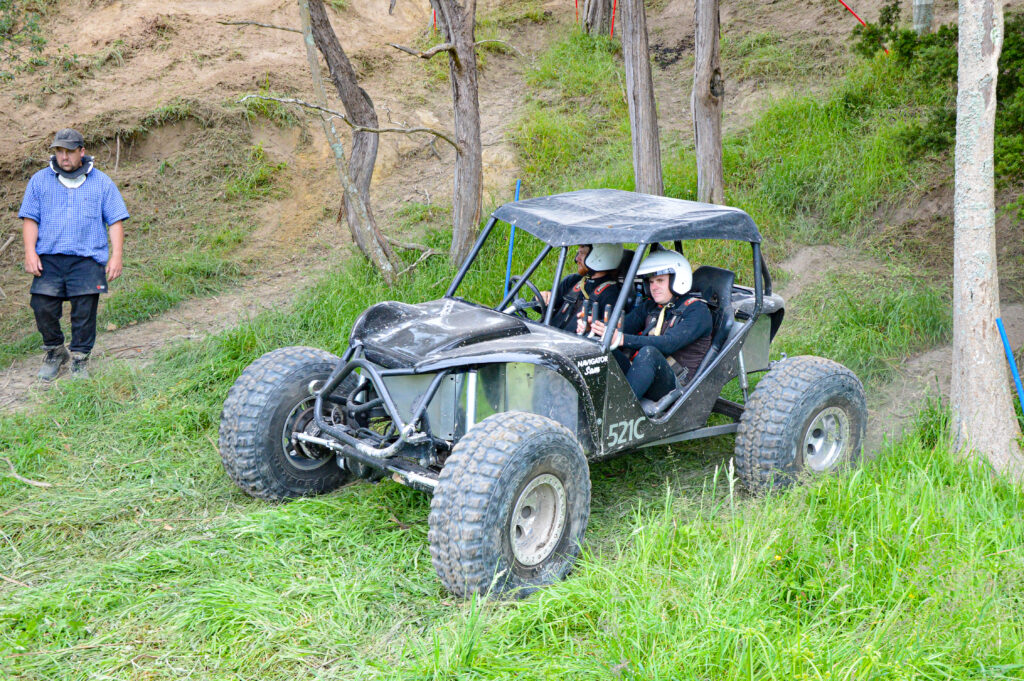 "The Joker"
Drivers
Sponsors
Dodge Contracting
Truck Details
| | |
| --- | --- |
| Name | The Joker |
| Make | CowperTruck |
| Year Built | 2012 |
| Weight | >1200kgs |
| Engine | Nissan SR20DET |
| Transmission | Nissan FWD Gearbox |
| Diffs | Toyota Hilux 8″ Front, Nissan Patrol 9″ Rear |
| Lockers | Howat Hydraulic Lockers |
| Suspension | Fox Shocks, 4-Link Front & Rear |
| Wheels | 35x12xR15 Federal Couragia MT on 15×10″ OMF Beadlocks |
History
| | |
| --- | --- |
| Previous Drivers | Accolades |
| Matt Dodge (2022-) | |
| Mitch Caldow (2018-2021) | Malcolm McLeavey Memorial Trophy: 1st in C Class for Central Zone (2021) |
| Malcolm McLeavey (2012-2017) | The last C Class driver to win a National Trial in 2016, before a protest saw them take 2nd. |
The Joker is the 2nd 4 cylinder CowperTruck to be built. Having previously navigated for Reuben Mason in The Hulk, Malcolm McLeavey had rear-steer fitted to his new build making it the only C Class buggy of its time to feature it! Malcom & son Ayden would drive the buggy for five seasons achieving 2nd in C Class for Central Zone in 2013. Their best result would be 2nd overall at Round 2 in 2016, having initially won the day a late protest aimed at a section saw them lose what would have been their only win.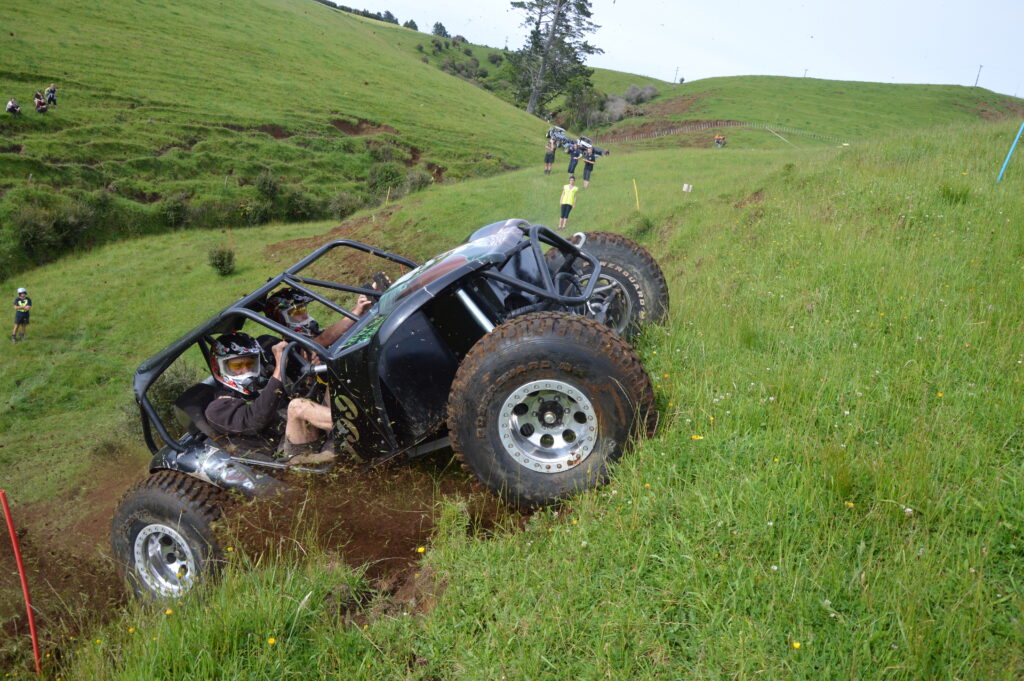 The Joker was then sold to Mitch Caldow, who achieved their best result in 2021 with a Top 10 placing at the National Final, as well as becoming the inaugural winner of the late Malcolm McLeavey Memorial Trophy for 1st in C Class for Central Zone!
With Mitch jumping in with Sam Thomsen to take out back-to-back titles in Nitro #1, Matt Dodge became the latest driver in 2022.
This is Matt's first season behind the wheel, previously navigating for father Tim in the CAT Truck.