5D Scott Biggs & Phil Walton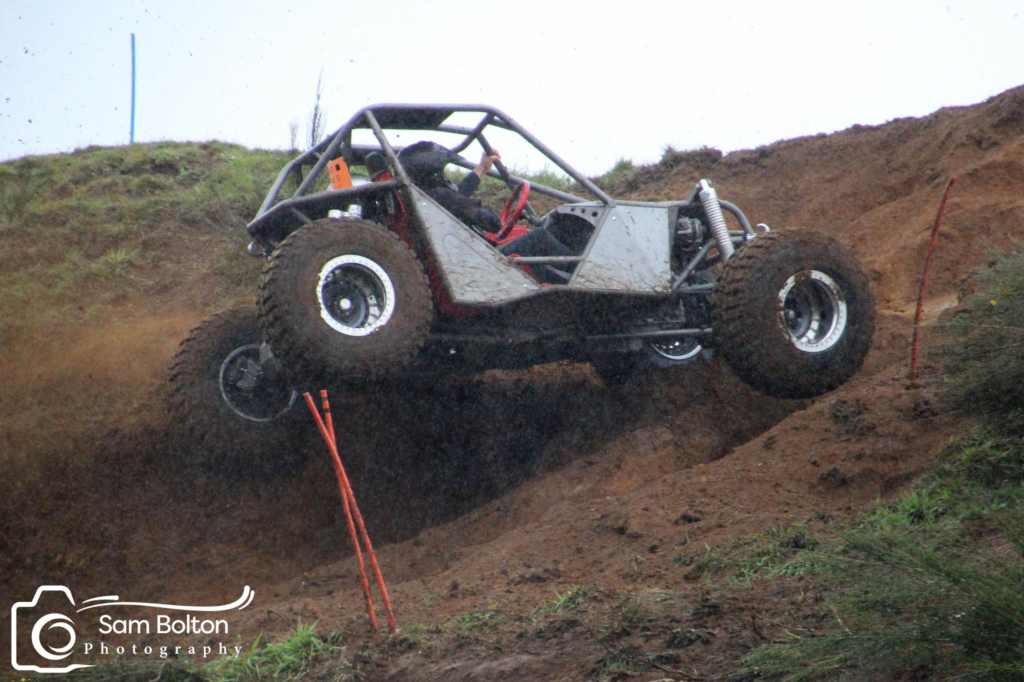 "Nitro #8″
Drivers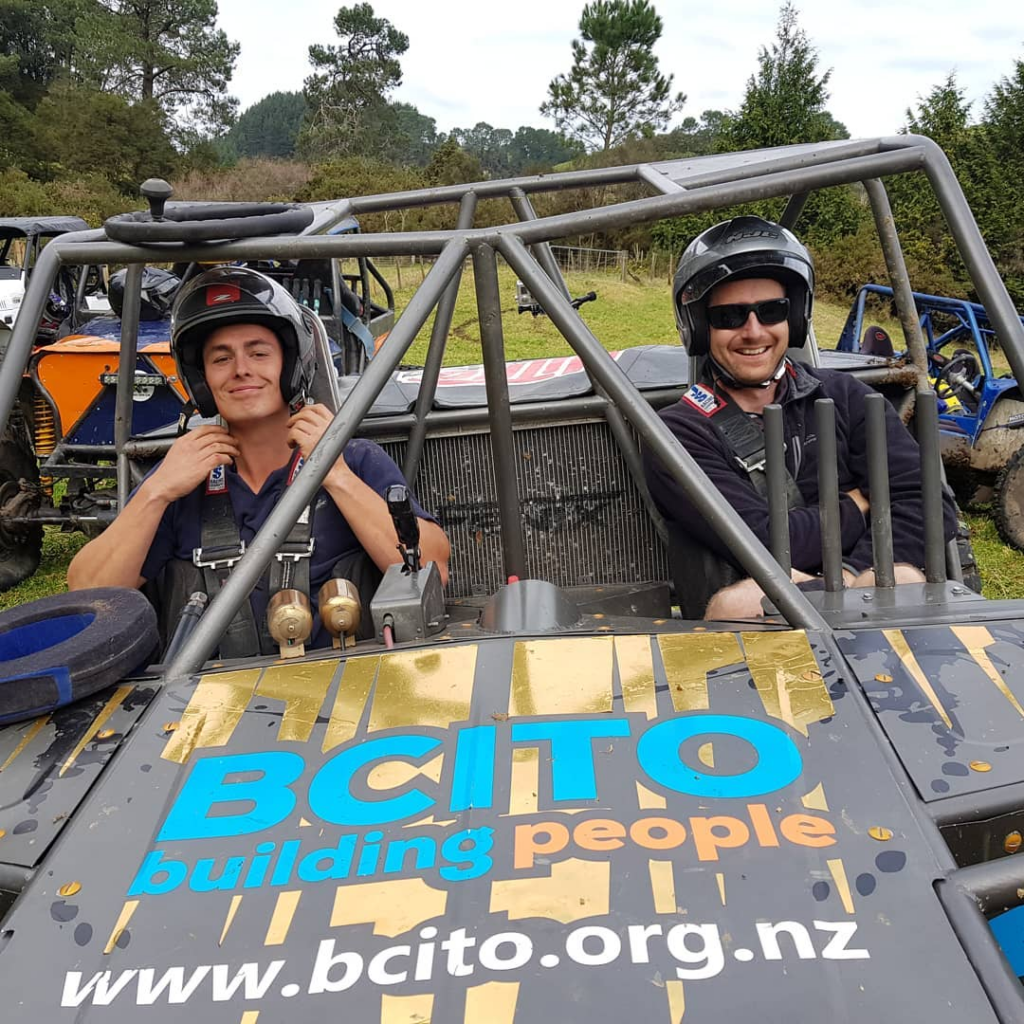 Sponsors
GFC Fastners
Truck Details
| | |
| --- | --- |
| Name | Nitro #8 |
| Make | Nitro Customs |
| Year Built | 2021 |
| Weight | >1100kgs |
| Engine | Chevrolet LS3 6.2L |
| Transmission | Powerglide with SCS Transfercase |
| Diffs | Nitro Custom 9″ Front and Rear with Nissan Patrol Diffs |
| Lockers | Tomalin Hydraulic Lockers |
| Suspension | ORI Shocks, 4-Link Front, 4 Link Rear |
| Wheels | 35x12xR15 Federal Couragia MT on 15×12″ Three-Piece Alloys |
History
| | |
| --- | --- |
| Drivers | Accolades |
| Scott Biggs | 1NZ 2018, 2019, 2021 in Nitro #1 |
Nitro #8 is one of the first trucks of the new generation from Nitro Customs, built alongside/identical to Jamie Larsens "Nitro Turtle". Featuring an LS3 fitted to a Powerglide transmission with custom SCS transfercase.
In the buggies first full season it claimed 5th overall and a win at the National Final in 2022. Since then it has gone through a major overhaul for 2023! In the process, the buggy is now 130kgs lighter and back to basics.
Scott Biggs & Phil Walton previously teamed up in 2019 with Nitro #1, taking out the title that season!
Scott Biggs is a x3 time National Champ of the sport. Originally starting out navigating for twin brother Jarred in C Class, the duo worked their way from vehicles such as Freak, Freak 2 and Bumblebee before driving their own buggies in D Class.
Scott would build his own Homebuilt LS powered D Class truck taking his first win in 2015 with zero points + speed, a rarity achieved by very few! At the end of the season Biggs teamed up with engineer Brian Howat to build the Biggs-Howat buggy, achieving a list of wins including the Suzuki Extreme 4×4 Challenge but finishing runner-up twice in the National Series.
Biggs would then form Nitro Customs with Tom Baeriswyl to create Nitro #1, the first LS powered buggy under 1000kgs! He would go on to with two titles back-to-back in 2018/2019 before taking a third in 2021.
Phil Walton is also a multiple champ, having won the title from both sides of the truck! First as a navigator in 2005 alongside father Martin, then as a driver in the same vehicle in 2008, accomplishing the feat with Chace Rodda who too won a title in 2001.