705D Alastair Bevege & Grant MacDonald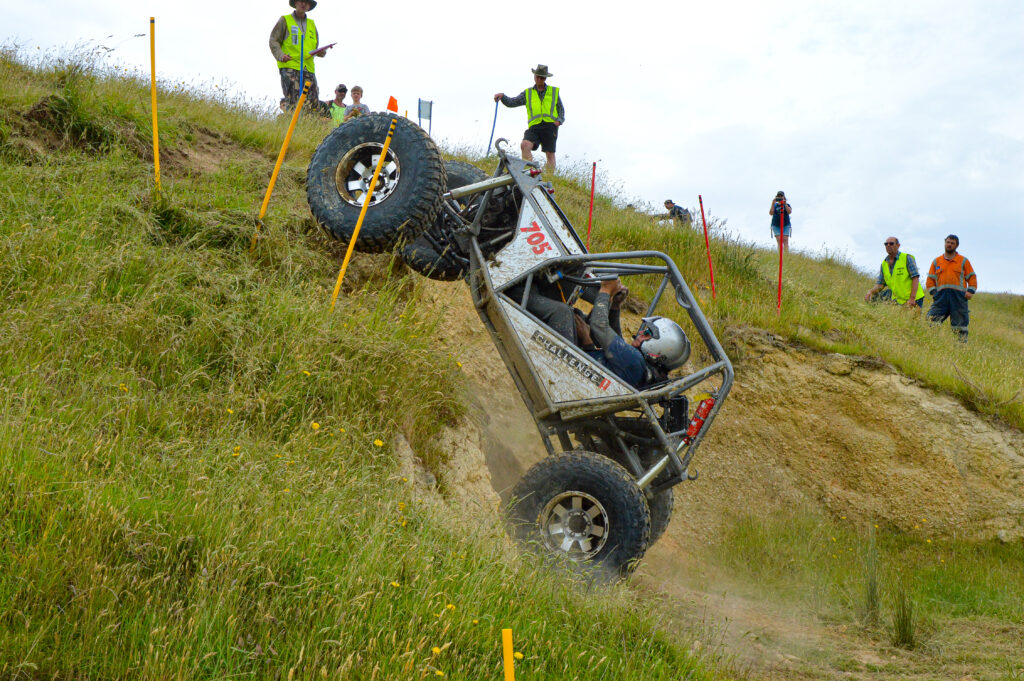 Drivers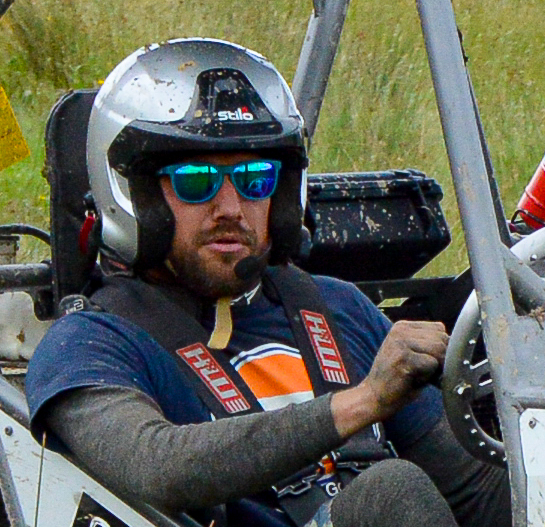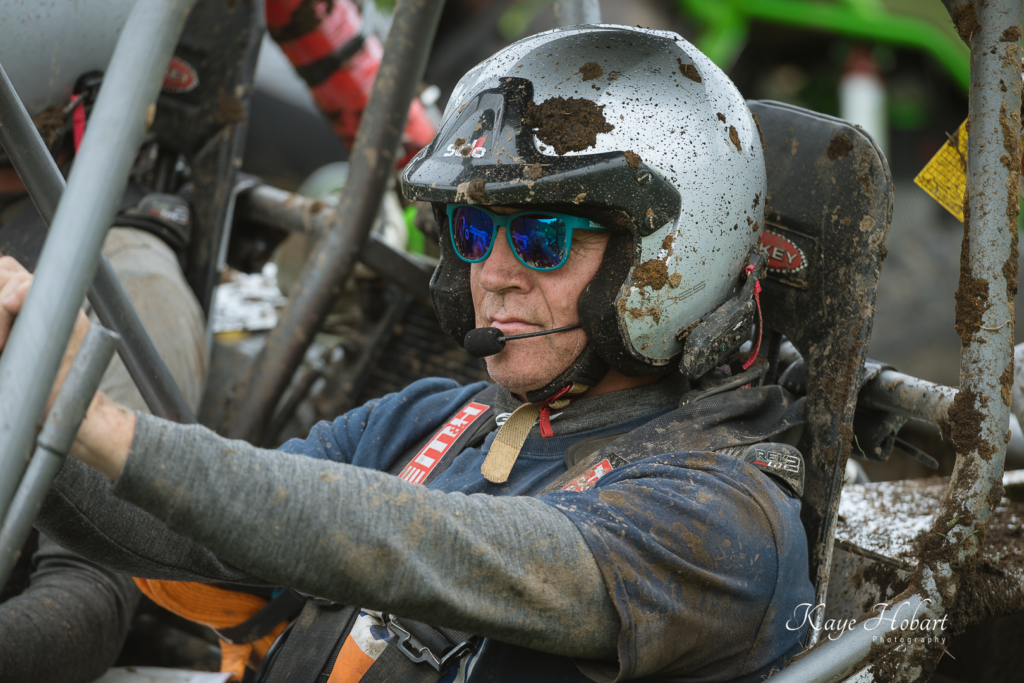 Sponsors
Challenge! Cambridge, AB Equipment
Truck Details
| | |
| --- | --- |
| Name | |
| Make | Homebuilt |
| Year Built | 2005 |
| Weight | >1200kgs |
| Engine | Nissan VQ35 3.5L V6 |
| Transmission | Nissan Maxima FWD Gearbox |
| Diffs | Toyota Landcruiser 80 Series Front with Nissan Patrol Centre, 80 Series Rear |
| Lockers | Tomalin Hydraulic Lockers |
| Suspension | Profender Shocks, 4-Link Front, 4 Link Rear |
| Wheels | 35x12xR15 Federal Couragia MT on 15×10″ Alloys |
History
| | |
| --- | --- |
| Drivers | Accolades |
| Alastair Bevege (2020-) | Tomalin Engineering Excellence (2023) |
| Kevin Bevege (2005-2006) | |
Originally built by Kevin Bevege in 2005, this then C Class truck competed in a single season with son Alastair Bevege before doing club trips for the years to come.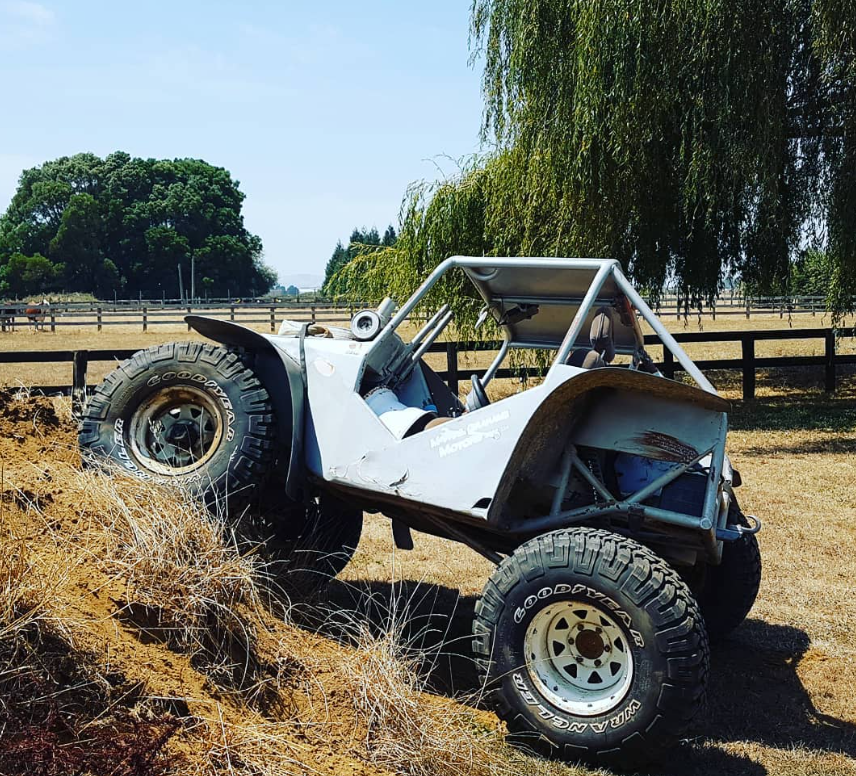 15 years later the buggy was brought back into the shed after sitting underneath a tree. Alastair brought the old buggy back up to scratch for a long overdue return to the sport!
After a single season the outdated Toyota 3SGE & Hilux diffs were taken out, with a lighter abd more powerful Nissan VQ35 taking its place along with some 80 Series Landcruiser diffs for some extra width.
Alastair was awarded the Tomalin Engineering Excellence Award last season for his efforts rebuilding the buggy himself at home!