70D Paul Alexander & Allen Williams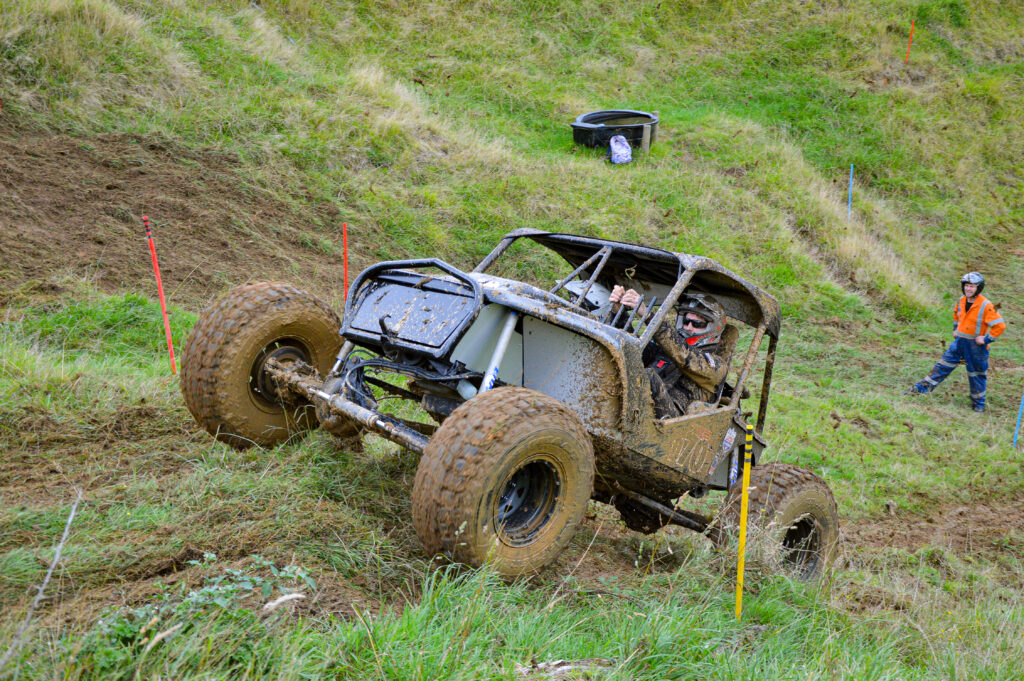 Drivers
Sponsors
Aaron Haddon Builders
Truck Details
| | |
| --- | --- |
| Name | |
| Make | Moose Built |
| Year Built | 2007 |
| Weight | >1200kgs |
| Engine | Toyota 1UZFE 4.0L |
| Transmission | Toyota Windom A540e |
| Diffs | Toyota 8″ Front 9″ Rear |
| Lockers | Nil |
| Suspension | Fox Shocks, 3-Link Front, 4 Link Rear |
| Wheels | 35x12xR15 Federal Couragia MT on 15×10″ Steel Beadlocks |
History
| | |
| --- | --- |
| Previous Drivers | Accolades |
| Paul Alexander (2019-) | |
| Craig Potter (2016-2019) | |
| Greg McDell (2015-2016) | |
| Tanya O'Brien (2014) | |
| Tom Baeriswyl (2013) | |
| Ray Morris (2008-2011) | Multiple Top 10 Finishes |
The first NZ 4×4 Trials truck to run Fox Air Shocks, setting a trend many would follow for years to come!
Originally built by Ray Morris, the Lexus powered buggy had open diffs but managed to achieve 8th Overall in its debut season and 4th Overall in 2010!
Since then, it has gone through many hands, noticeably Tom Baeriswyl who would later form Nitro Customs, Greg & Chris McDell who made their debut in 2015 and Craig Potter who would later achieve podiums in his current Nitro Custom.
Paul Alexander & Allen Williams also make their debut in this truck, having competed since 2019.