81D Scott Donald & Quinton Donald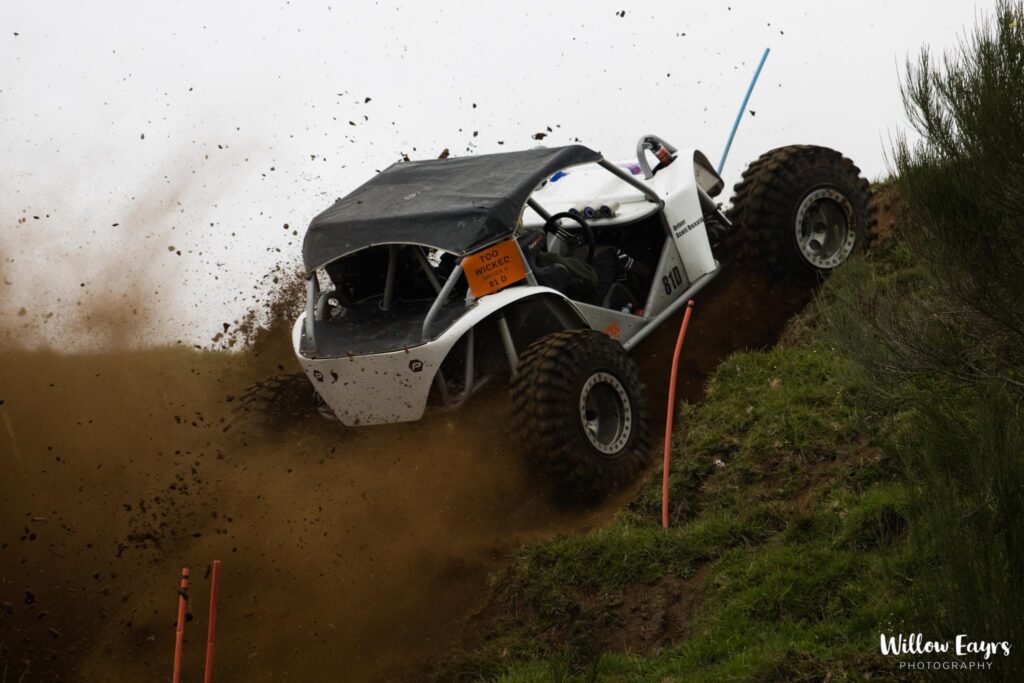 "Dingle Mouse"
Drivers
Sponsors
Power Farming
Truck Details
| | |
| --- | --- |
| Name | Dingle Mouse (Dirty Linen) |
| Make | CowperTruck |
| Year Built | 2021 |
| Weight | >1300kgs |
| Engine | Chevrolet LS3 6.2L |
| Transmission | Toyota Windom A540e |
| Diffs | Nissan Patrol 9″ Front & Rear |
| Lockers | Tomalin Hydraulic Lockers |
| Suspension | Fox Shocks, 4-Link Front, 4 Link Rear |
| Wheels | 35×12-15 Journey Claw MT on 15×12″ OMF Alloys |
History
| | |
| --- | --- |
| Previous Drivers | Accolades |
| Scott Donald (2023-) | First season driving new truck |
| Dan Cowper (2022-2023) | Top 10 (2023), Podium at Bay of Plenty |
The long awaited new build from CowperTrucks made its debut at the hands of Dan Cowper & Luke Donald in 2022, scoring a Top 10 placing on debut! Improving performances over the season saw the crew claim a spot in the Top 10, however not driving at the Suzuki Extreme as a result of Dan unable to do double duties!
Dingle Mouse represents the lastest in Solid Axle CowperTrucks, featuring a longer wheel base and 2.5" Fox Shocks all round compared to previous models.
Scott Donald entered the sport in 2022 alongside son Luke Donald. Previously Scott was as successful Jet Sprinter, achieving 2NZ in the Super Boats back in 2021 AND 2020! With Luke now driving the former 222 Racing Cowper Truck, Quinton Donald sits along side.