The National Final for the 2020/2021 season was held over ANZAC weekend by the Hawkes Bay 4WD Club, in Argyll in Central Hawkes Bay.
The trial was located 15 minutes inland over hill country from the main road, into what appeared to be nothing more than a flat paddock! On further inspection, the rows of yellow, red & blue pegs that make up each course, could be seen down in old riverbeds formed many moons ago.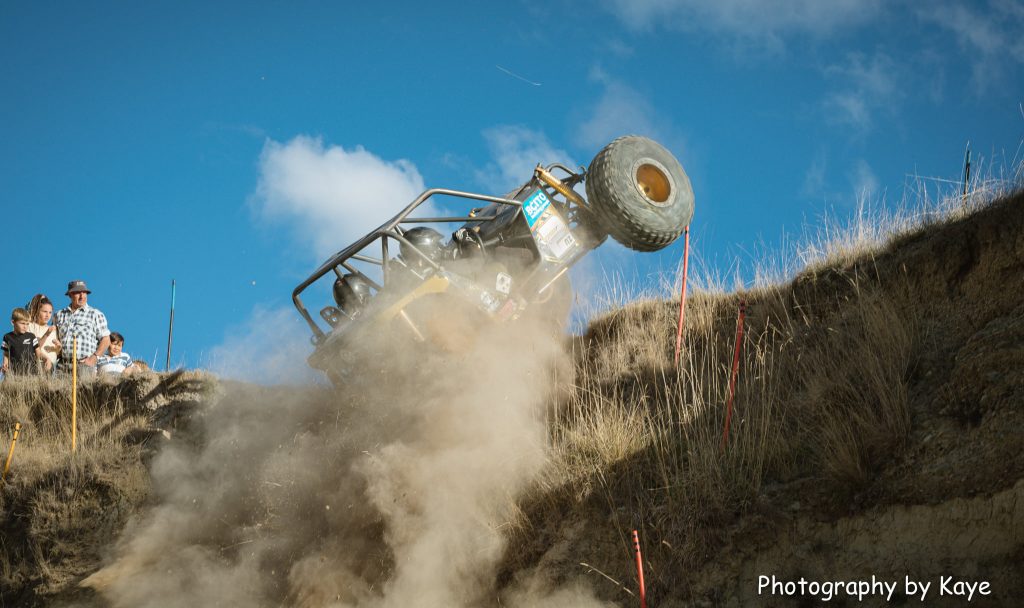 For the final round it was a showdown between the two Biggs' brothers, with both the only two in contention for NZ1, after last seasons champ Greg & Chris McDell pulled out due to injury. With Jarred Biggs & Fleche Crawford out in the afternoon due to a loss of oil pressure, Scott Biggs & Sam Thomsen pushed hard to win the day along with 1st in D Class and 1st Overall for the season, Scott's third title in four years. In 2nd place Derek Smyth & Paul Chapman enjoyed a strong afternoon to score their best result of the season, with Philip Walton & Brendan Austin finishing 3rd along with claiming NZ3 for the season.
In C Class Rhys O'Brien & Clarrie Vazey had to finish several places ahead of Nathan Fogden & Dan Cowper for an outside chance at class honours for the year. However they could only manage 4th on the day, behind Nathan & Dan, Mitchell Caldow & Jamie Elms and Marcus Thomsen & Caleb Adlam. Nathan Fogden and Mitchell Caldow enjoyed a strong day to both finish in the Top 10 with 6th and 10th respectably. This left Nathan Fogden & Mike Gibbons class champs once more, followed by Rhys O'Brien & Clarrie Vazey and Shayne Towers & Tony Hadland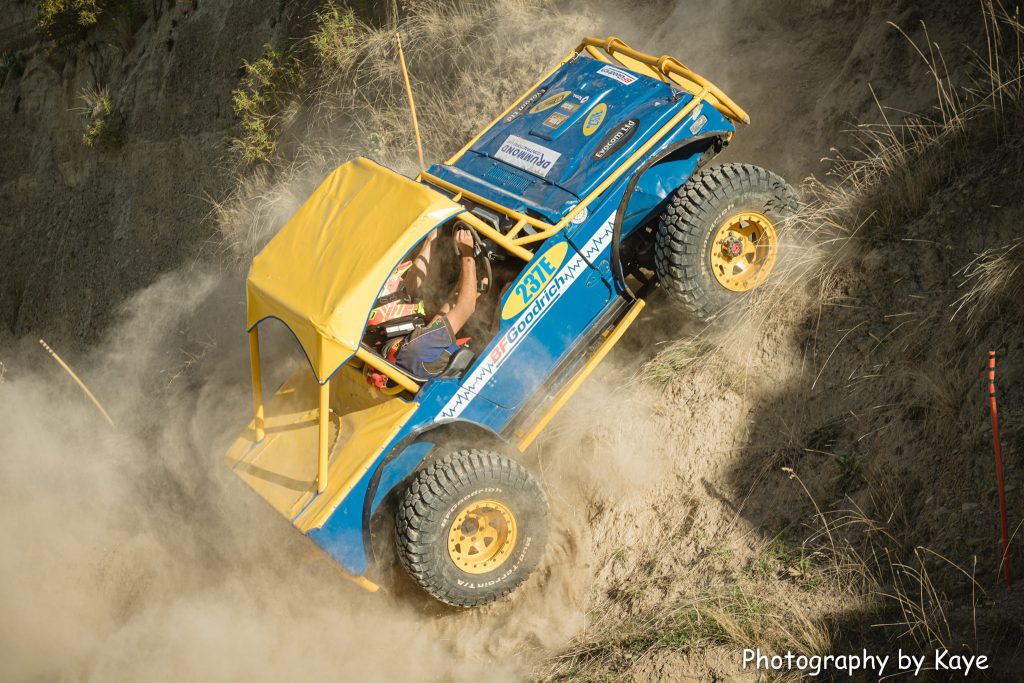 E Class saw the 2nd generation of Nathan Fogden's 'Zook-Sport' make its debut, with son Cody Fogden at the wheel of Nathan's 2014 class winning Suzuki SJ413, with former E Class champ Glenn D'Ath sitting alongside. Despite Cody's relative inexperience, together the pair manage to finish only 40 points shy of the nearest K Class truck (their closest competition). In comparison, E Class champs for the season Daniel Howat & Cole Stockler could only manage 150 points at best during their campaign.
Sean Cushing & Blair Leitch enjoyed a trouble free day in their 'Dirty Evo' J Class buggy, finishing the day in 1st which enabled them to equalise J Class honours for the year along with Hayden McGill & Barry Williams.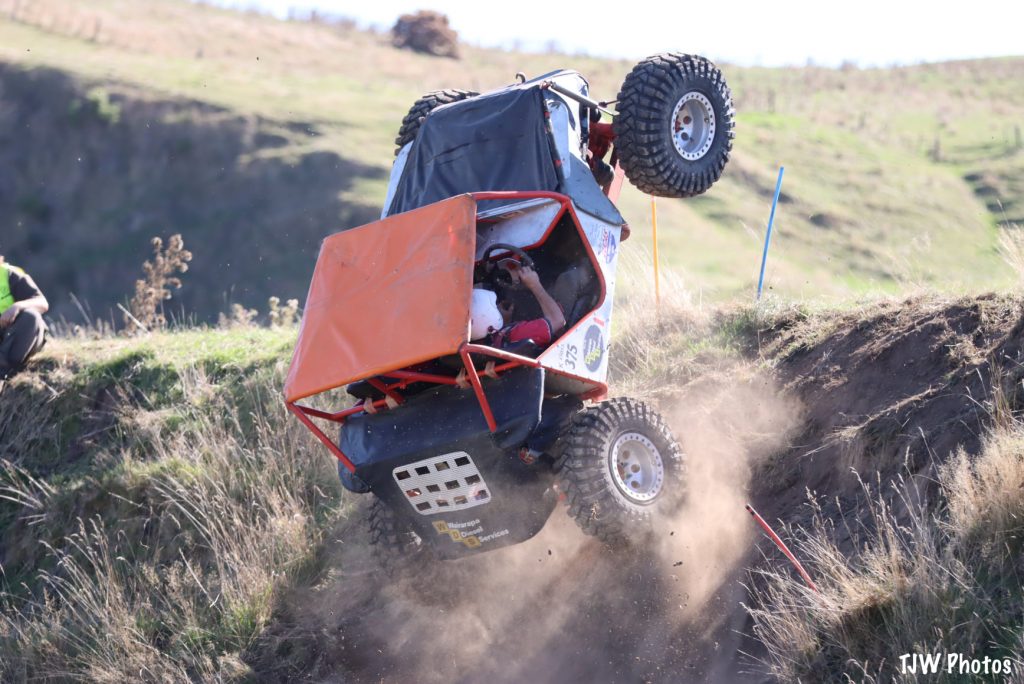 In K Class Brent & Michael Ward duly won again in a now three season long winning streak, claiming the K Class title for a fourth time. Daniel Whiting & Willow Eayrs like many were caught out getting bellied on the day, finishing 2nd in Class on the day and for the year.
The first round of the 2021-2022 season is to be held in the Whakatane region by the E.B.T.D.C., during Labour Weekend in October.
TOP 10: TWIST TRUCKING HAWKES BAY NATIONAL FINAL