94K Andrew & Janet Graham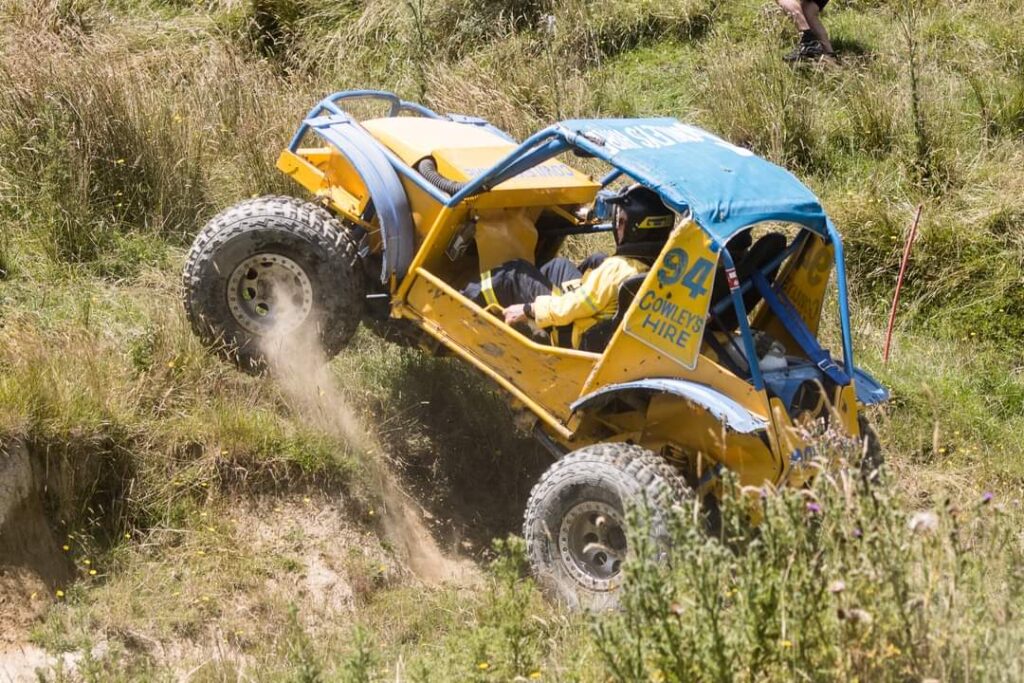 "Cowleys Hire Special"
Drivers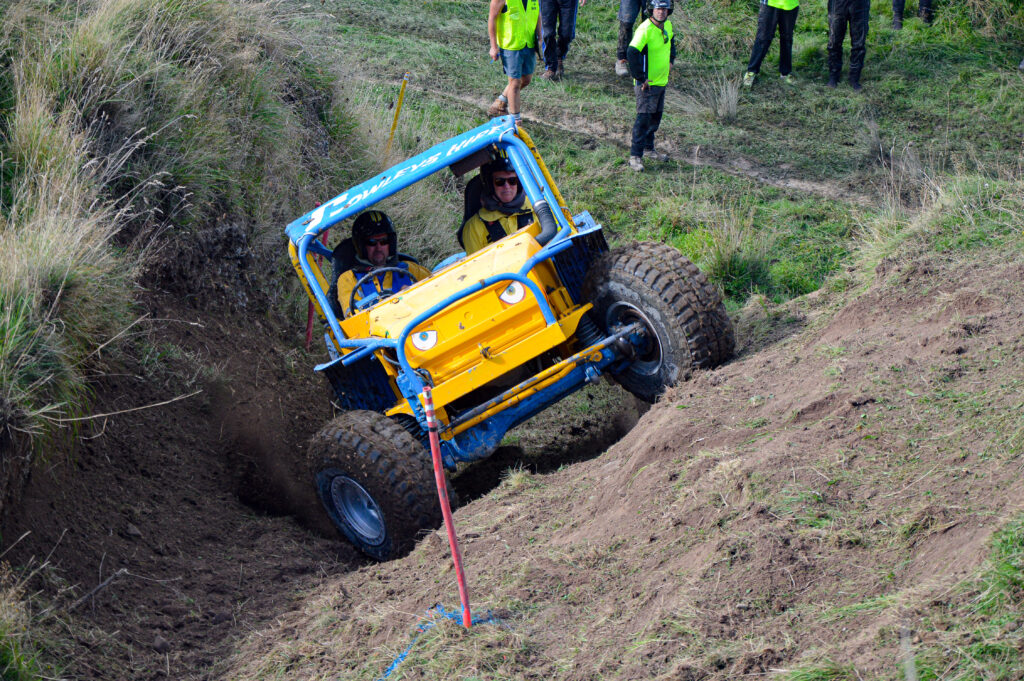 Sponsors
Cowley's Hire
Truck Details
| | |
| --- | --- |
| Name | |
| Make | Homebuilt |
| Year Built | 2006 |
| Weight | >1300kgs |
| Engine | Toyota 1UZFE 4.0L |
| Transmission | Toyota Gearbox & Transfer |
| Diffs | Nissan Patrol 9″ Front and Rear |
| Lockers | None |
| Suspension | Modified Suzuki Suspension |
| Wheels | 35x12xR15 Federal Couragia MT on 15×10″ OMF Alloys |
History
| | |
| --- | --- |
| Previous Drivers | Accolades |
| Andrew Graham (2002-) | 1st in F Class 2003, 2005. 1st in K Class 2023. Top 10 2003, 2006. |
Originally an F Class Suzuki Vitara, this wagon from the far north still carries the record of being the last non C or D Class wagon to finish in the Top 10 at an event (2005) AND for a season (2003)!
Ahead of its time when it first debuted, running a 1UZFE 4.0L V8 that would later become the engine of choice in the mid 2000's, Andrew Graham would pilot the Suzuki well ahead of the F Class competition knocking on the door of the Top 10 throughout its time. In 2006 the panel would be chopped off and they would enter D Class, achieving a high of 4th Overall in 2006.
Now back in the sport in K Class, Andrew & Janet Graham stormed to take 6/6 wins in their class for the 2023 season!