82D Jamie Larsen & Jacob Higgens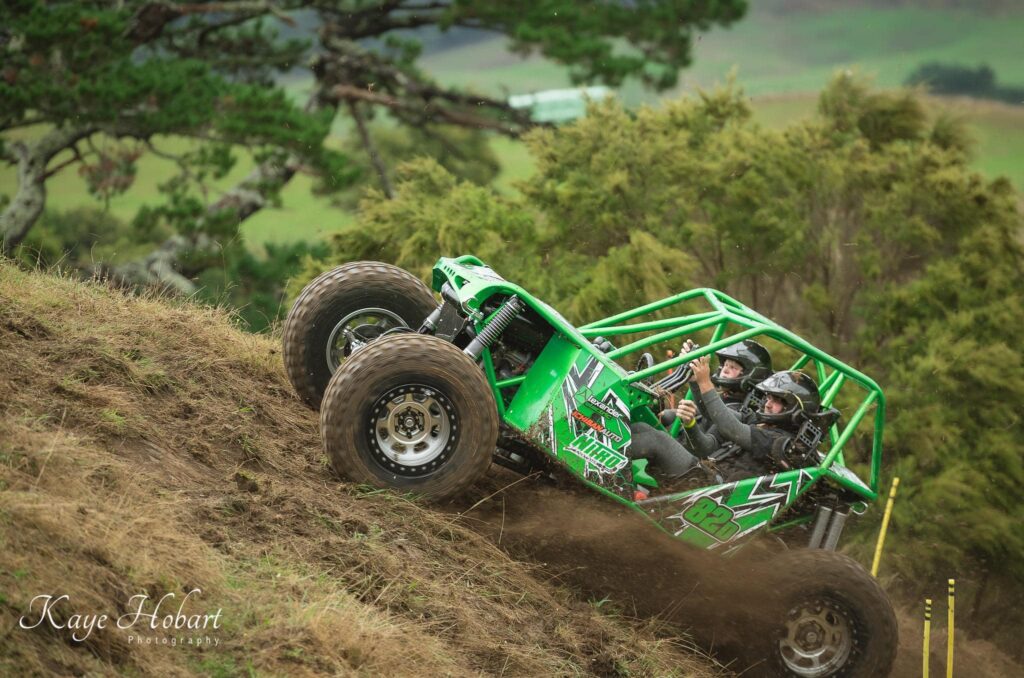 "Nitro Turtle"
Drivers
Sponsors
Levin Cars, Goodmans Contractors, Kapiti Cars, Alexandra Electric, Nitro Customs
Truck Details
| | |
| --- | --- |
| Name | Nitro Turtle |
| Make | Nitro Customs |
| Year Built | 2021 |
| Weight | >1200kgs |
| Engine | Chevrolet LS2 6.0L with Supercharger |
| Transmission | Powerglide with SCS Transfercase |
| Diffs | Nitro Custom 9″ Front and Rear |
| Lockers | Tomalin Hydraulic Lockers |
| Suspension | ORI Shocks, 4-Link Front, 4 Link Rear |
| Wheels | 35×13.5xR17 Mickey Thompson Baja Pro XS on 17×12″ Alloys |
History
| | |
| --- | --- |
| Previous Drivers | Accolades |
| Jamie Larsen (2021-) | 12th in 2021, 2nd full season in 2023 |
Jamie Larsen may be a household name in the world of speedway as 1NZ in both Sprintcars & Minisprints, but before that the Larsen name was renowned in the world of NZ 4×4 Trials! Parents Owen & Sharron Larsen won the series an unprecedented five times in a row between 1992-1996. Only Dan Cowper has won so many titles, with the record standing unmatched for 20 years.
Making his debut in Trials in 2021 with a brand-new Nitro Custom, Jamie Larsen & Jacob Higgens would claim a Top 10 finish at Round 4 before going on to finish 12th overall that season. A Wildcard appearance at the Suzuki Extreme 4×4 Challenge would follow before having a season off.
The team is back for 2023, with some adjustments made to 'Nitro Turtle' for another shot at the title!