231D Chris Gifford & Shaun Joblin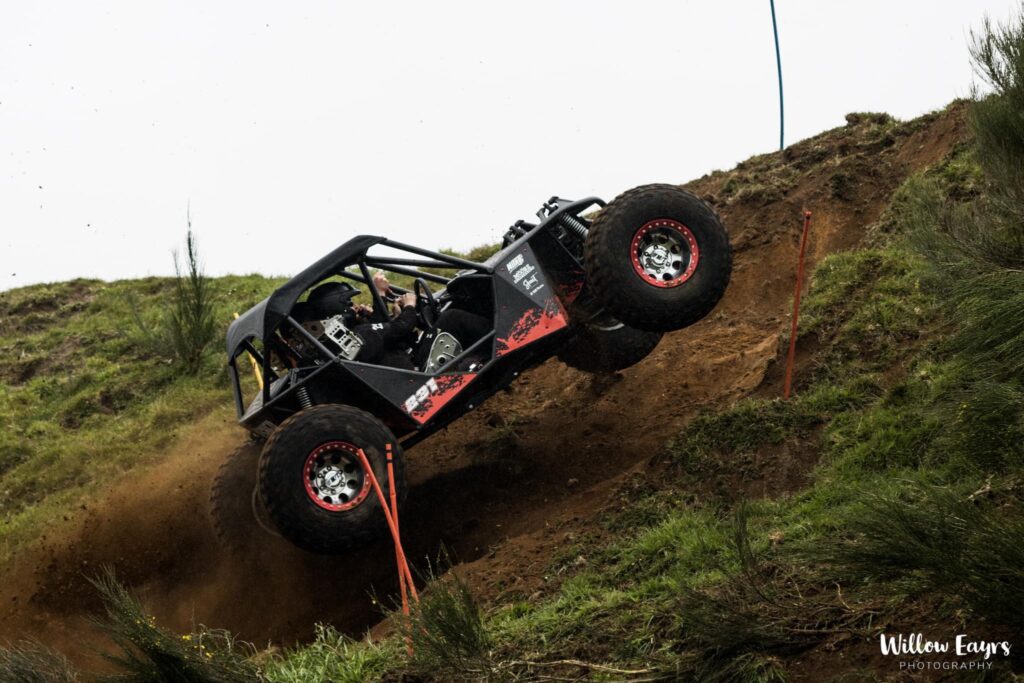 "The Punisher"
Drivers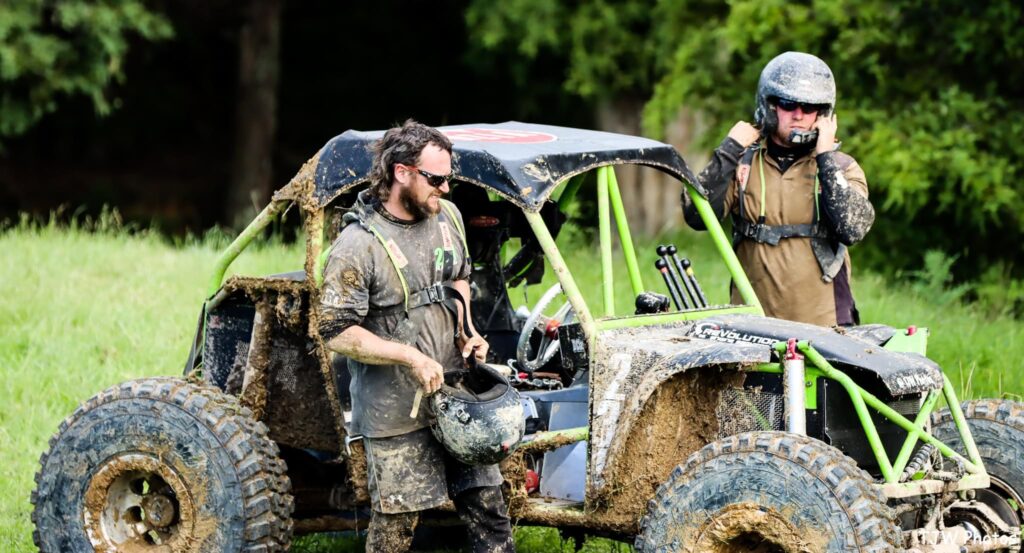 Sponsors
NZ Industrial Abseilers, Revolution Engine Services, Haltech, Morrinsville Toolshed, Automotive Trimming Services, MTEL – Chocka Ute Trays and Canopy's, Moore Engineering, Skout Collective, TJW Photos
Truck Details
| | |
| --- | --- |
| Name | The Punisher |
| Make | Nitro Customs |
| Year Built | 2023 |
| Weight | >1200kgs |
| Engine | Chevrolet L98 6.0L |
| Transmission | Powerglide with SCS Transfercase |
| Diffs | Nitro Custom 9″ Front and Rear |
| Lockers | Tomalin Hydraulic Lockers |
| Suspension | ORI Shocks, 4-Link Front, 4 Link Rear |
| Wheels | 35x12xR15 Federal Couragia MT on 15×12″ OMF Alloys |
History
| | |
| --- | --- |
| Previous Drivers | Accolades |
| Chris Gifford (2023-) | First season in new build |
New for 2023 The Punisher is one the latest Nitro Custom frames to join the field. Having started out as a bare frame from the shop, Chris has put the pieces together to build himself a buggy that looks like its just come off the showroom floor!
Featuring all the goodies from Tomalin Lockers & Hubs, Nitro Chromoly Housings as well as a worked L98 featuring Haltech engine management, The Punisher is one to look out for!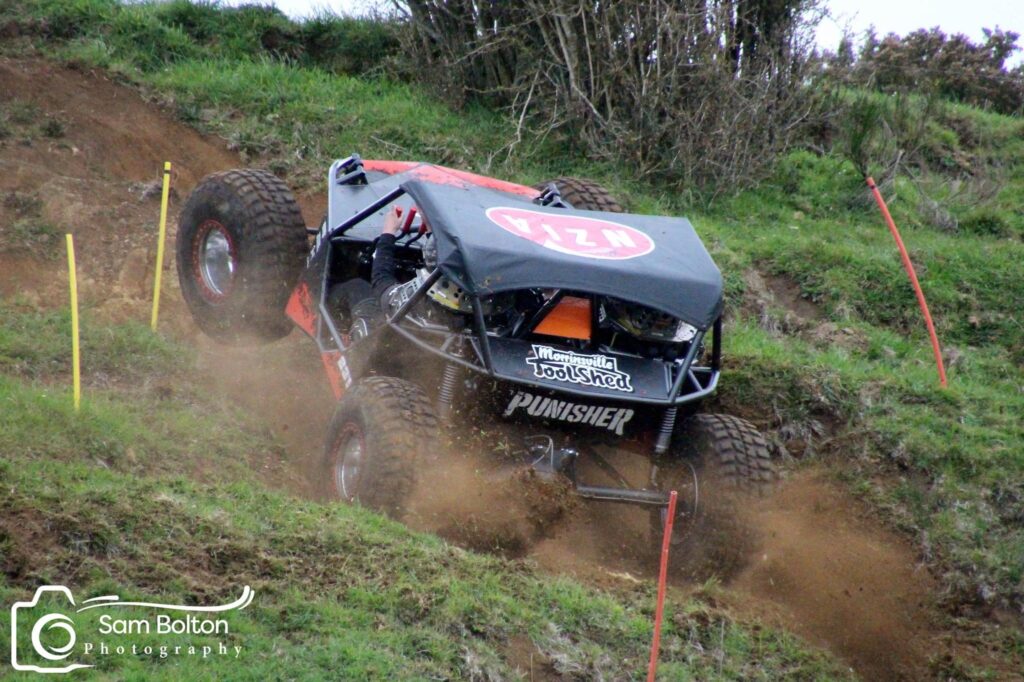 Chris Gifford & Shaun Joblin have spent the last two seasons in the ex 1NZ Dan Cowper "Crazy Frog". Having spent time getting to grips to the NZ 4×4 Trials scene, the duo were on course for a Top 10 result at their last appearance of the 2023 season before running into cooling issues.