54D Daniel Whiting & Liam Hoffman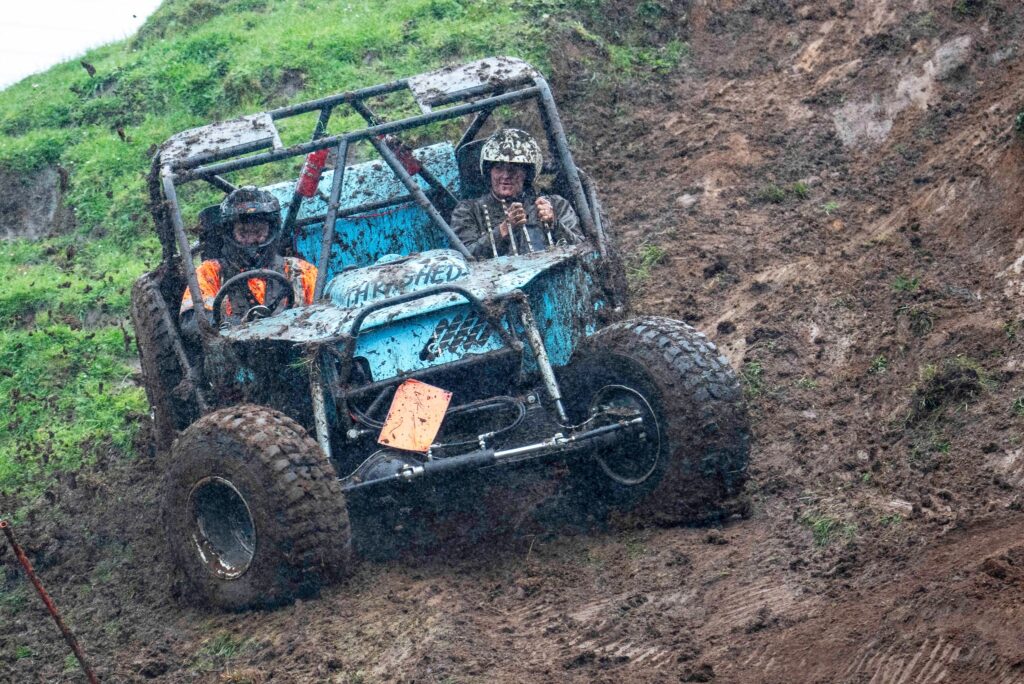 "Thrashed"
Drivers
Sponsors
Truck Details
| | |
| --- | --- |
| Name | Thrashed |
| Make | Homebuilt |
| Year Built | 2023 |
| Weight | >1300kgs |
| Engine | Toyota 1UZFE 4.0L V8 |
| Transmission | Toyota Camry A541e |
| Diffs | Nissan Patrol 9″ Front and Rear |
| Lockers | Howat Hydraulic Lockers |
| Suspension | Fox Shocks, 4-Link Front, 4 Link Rear |
| Wheels | 35x12R15 Federal Couragia MT on 15×12″ 3-Piece Alloys |
History
| | |
| --- | --- |
| Previous Drivers | Accolades |
| Daniel Whiting (2023-) | First season of D Class in new truck |
New for 2023 Thrashed is a Homebuilt buggy of Speights man Daniel 'DJ' Whiting. Built over the past two seasons as a scratch built design separate to the old Speights Truck, Thrashed represents the up-and-coming competitors of the sport, where any limitation creates means for innovation.
DJ previously competed in the Speights Suzuki Special under K Class for four seasons. Despite the trucks increasing age, DJ along with Liam Hoffman & Willow Eayrs would claim 2nd in each of the four years behind the powerhouse of former 3NZ Brent & Michael Ward.
Liam Hoffman is DJ's original navigator back in 2019, before sitting alongside Brian Howat for 2020 in D Class. A one off appearance alongside Pedro Osbourne in the LS7 Howat Truck followed in 2021, gaining plenty of experience for a return to the seat come 2023!