Round 3 of the 2020-2021 NZ 4×4 Trials Series took place just out of Eltham, with the Mt Egmont 4WD Club putting on a cracker of a day.
The course was designed to have a lot less risk than previous events, with an emphasis on technical sections to shake up the field, which it definitely did!
Jarred Biggs and Fleche Crawford won the day with just 40 points + the three speed sections, to give a total of 118.33 for the day. Russell Luders and Chris Tomalin finished in 2nd place only just 2 points ahead of the impressive Reuben and Shane Mason, who returned after a 8 year hiatus in their D Class Howat-Biggs buggy.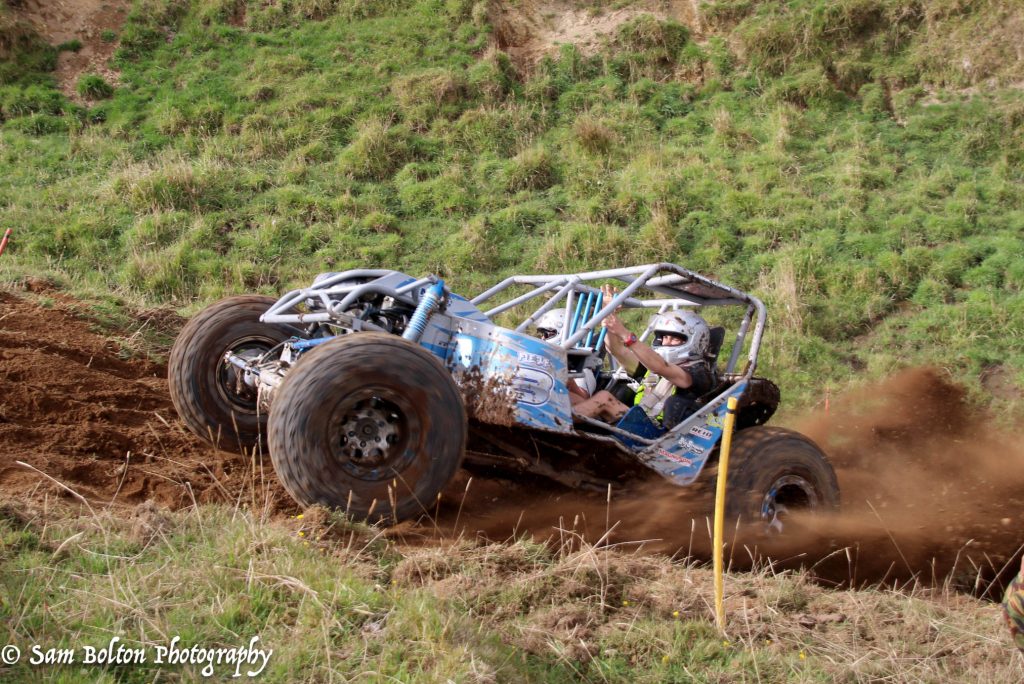 Jarred Biggs & Fleche Crawford on their way to win the rally, and take the lead midway through the season
Mitchell Caldow & Marcus Thomsen won C Class and finished 15th overall, followed by Nathan Fogden & Mike Gibbons 17th overall and Michael McGiven & Joel Hobart with their new turbo setup running much better in 20th overall.
E Class saw Daniel Howat & Michael Whiting once again as the sole entry finishing the rally 48th overall.
In G Class Stephen Andrell & Chalmaine Hart disintegrated two rims early in the morning putting a end to their day, with the issue coming down to a loose brake calliper.
Sean Cushing & Dyon Ross were leading J Class by a healthy 129 points in the morning, before a spectacular rollover in the afternoon proved to much to take for their "Dirty Evo" buggy. Hayden McGill & Barry Williams came home to finish 1st and 46th overall.
In K Class Brent & Michael Ward won by 320 points over Daniel Whiting & Willow Eayrs finishing 36th and 44th overall respectively. Local driver Graeme Goble & Ted Harman finished 3rd and infront of Luke Mickell & Bardley Laird.
The National Series heads further south to Colyton near Palmerston North, with the Manawatu 4WD Club hosting Round 4 on March 14th