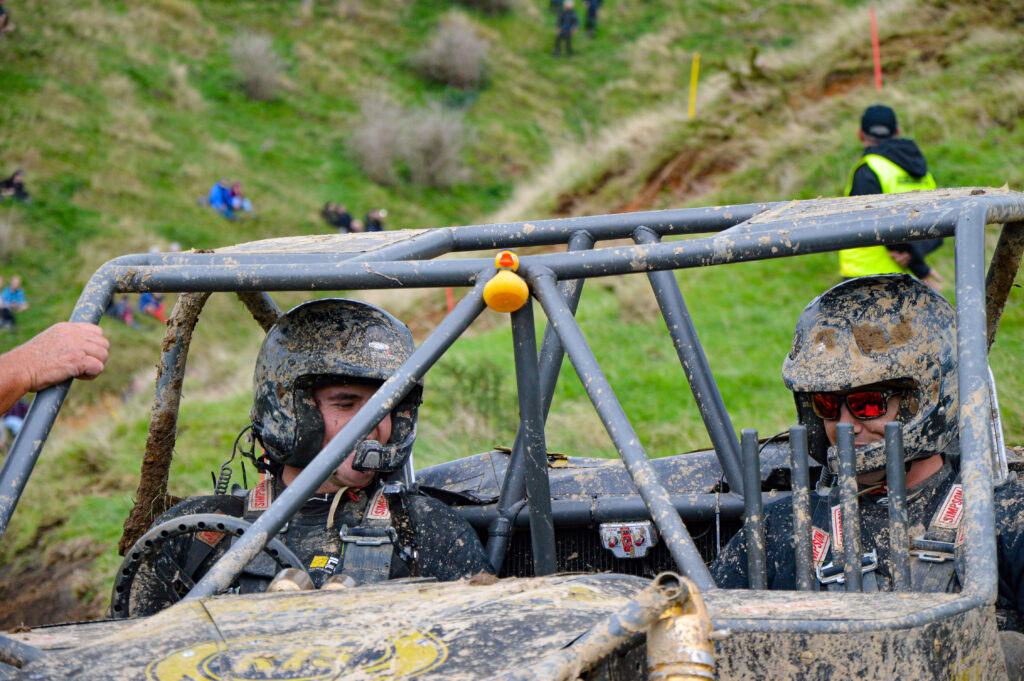 The 2022/2023 Lucas Oil NZ 4×4 Trials Series celebrated this season's winners at the end of the National 4×4 Final held by Thames Valley. In all, there were 58 entrants across 7 classes over the course of the season.
This year saw the return of the Far North with Counties 4 Wheelers hosting Round 1 at Whangarei, as well as a return at the opposite end of the North Island with Wairarapa 4WD Club hosting Round 2 near Martinborough! The Windy City Off Roaders hosted Round 3 in Rangitikei, followed by the Bay of Plenty 4WD Club at Te Puke, Manawatu 4WD Club in Pohangina and the Thames Valley 4WD Club in Puriri.
Central Zone
In C Class the Malcolm McLeavery Memorial Trophy was awarded to Caleb Adlam & Jarrod Moss for taking out 1st in class for the zone. Behind was Hayden McGill & Barry Williams who improved from 4th last season, followed by John Hawkin & Blair Harrison in third who only completed 2/3 rounds.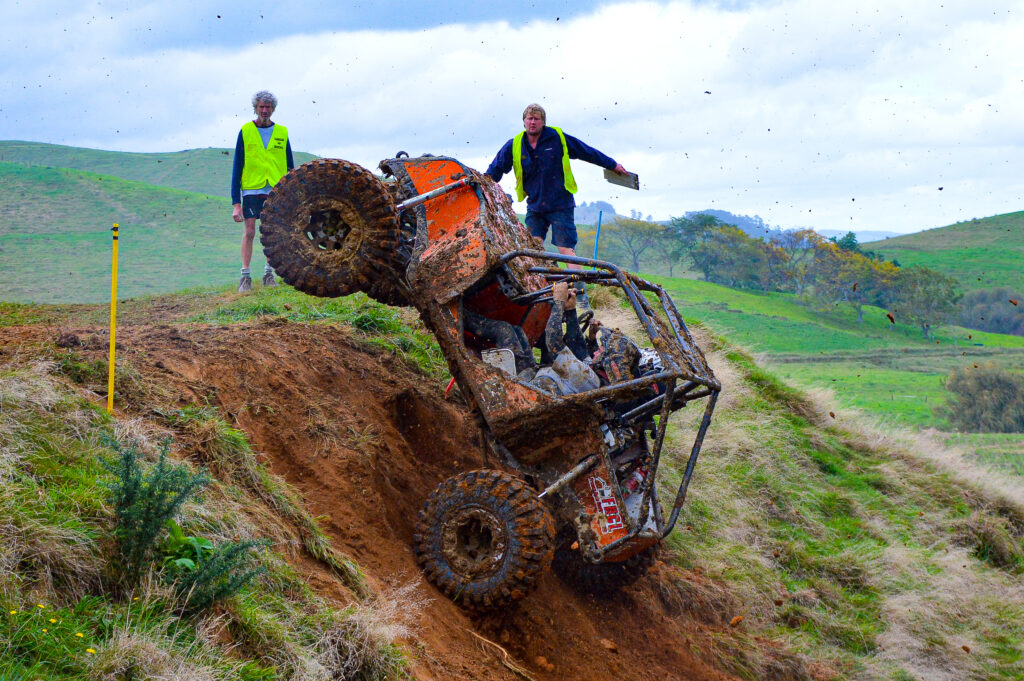 Sam Thomsen & Mitchell Caldow took out Central Zone honours Overall and in D Class for the first time thanks to three straight wins, having missed out last season due to a rare DNF at Mt Egmont. Stuart & Liam Earle were their closest competition taking 2nd in Zone and in D Class, an improvement from 3rd last season. Dan Cowper & Luke Donald took home third in Cowpers first D Class Zone finish since 2016!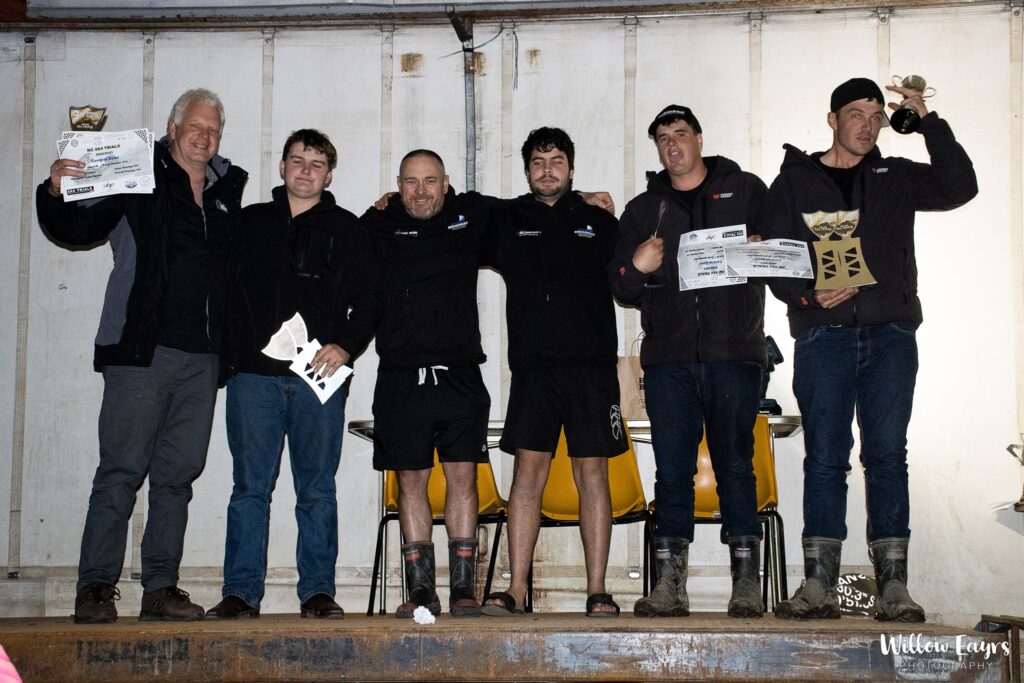 Willow Eayrs & Garry Ledbury took K Class honours in Central Zone for the first time. Eayrs previously navigated for Daniel Whiting in K Class, finishing second best to the fine-tuned machine of Brent & Michael Ward. John Sheridan & Mike Rolls claimed second in zone thanks to two class wins, missing out on the top spot due to a DNF at their home round at Wairarapa.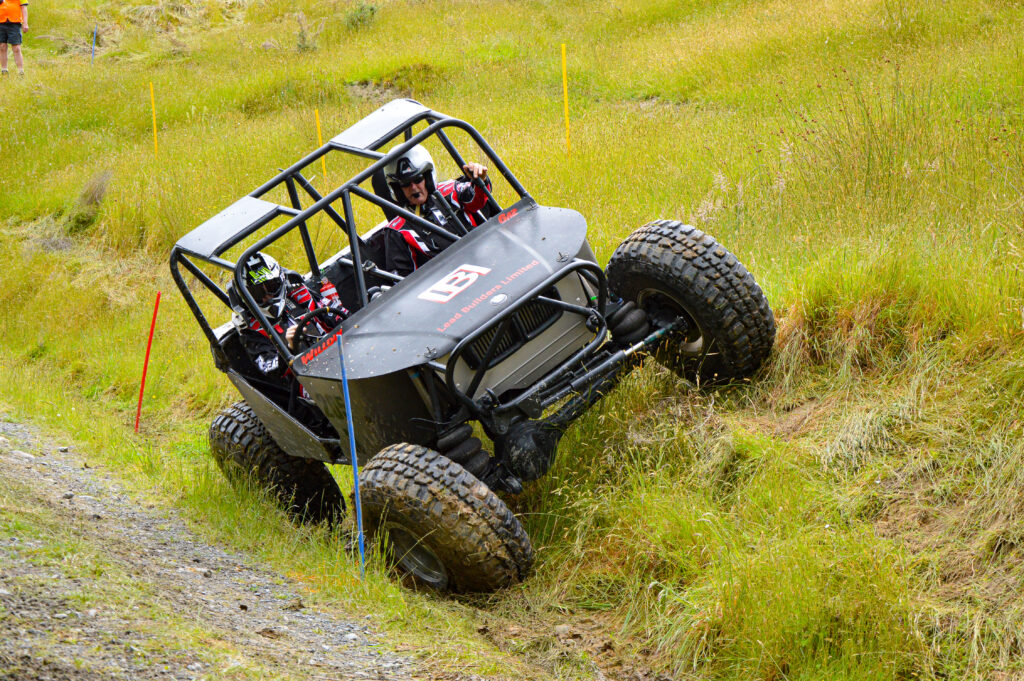 The Lis Lawson Cup for best Central Zone Trial went to the Wairarapa 4WD Club for the first time in 30 years! With the club last winning it 1993.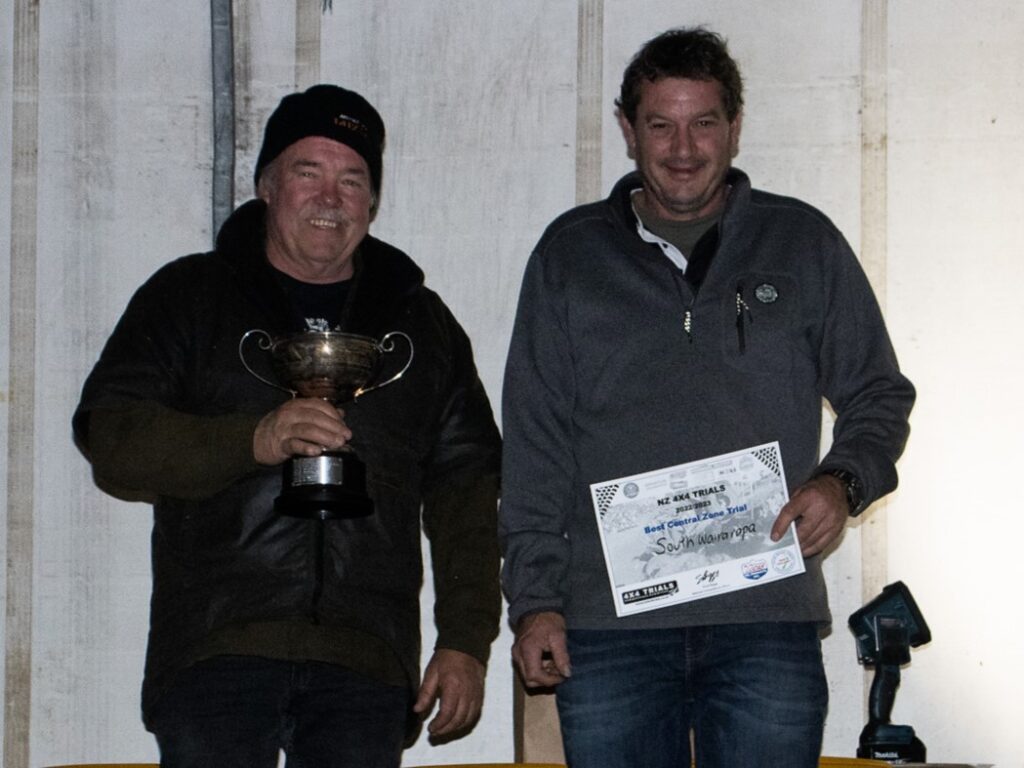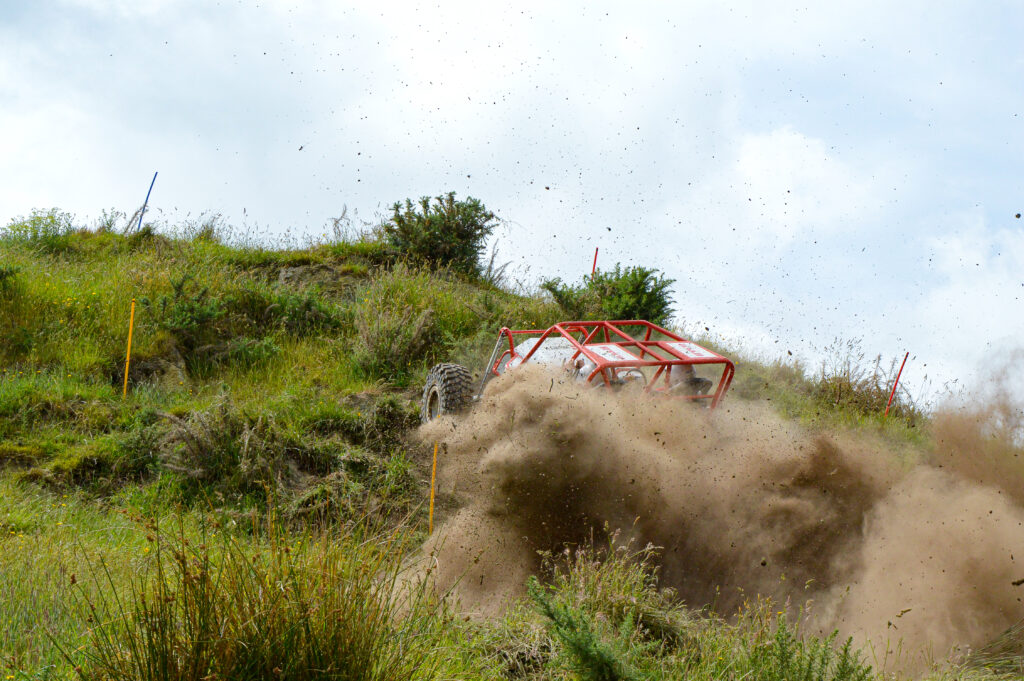 The Best Presented Vehicle for Central Zonewhen to the Makara Rear Spares team of Caleb Adlam & Jarrod Moss in their C-Class Entry.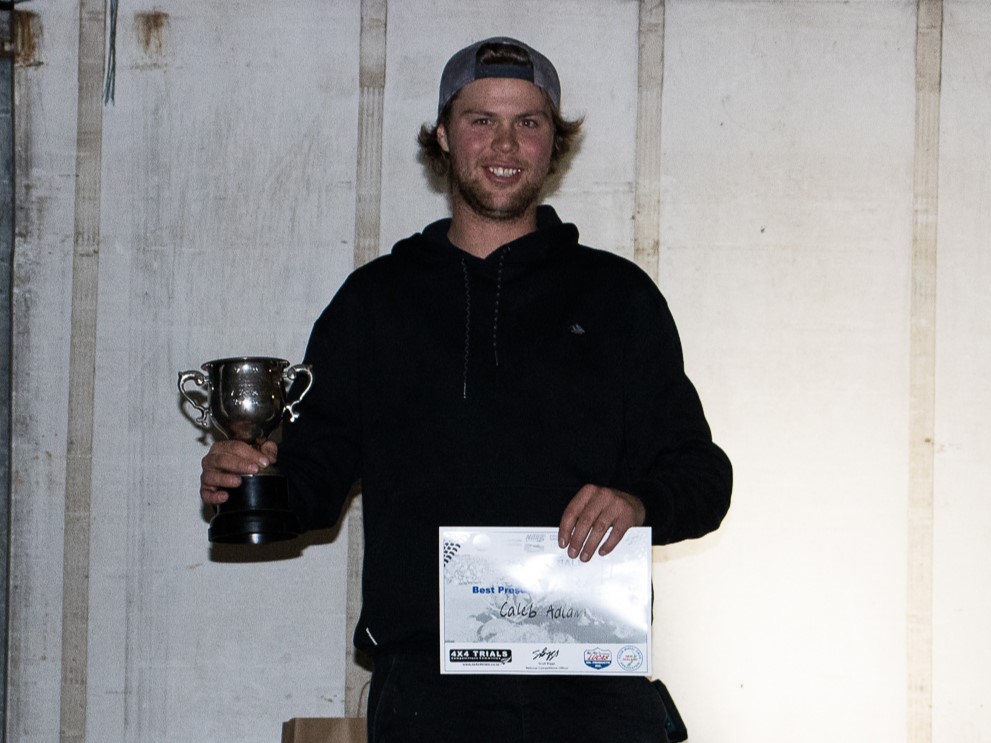 Northern Zone
In A Class Brinn Fogden & Sean Bydeley took out 1st place, the first time the Zook-Sport Entry has won at zone level since 2008 when Grame Paton won Central Zone with the Suzuki SJ413.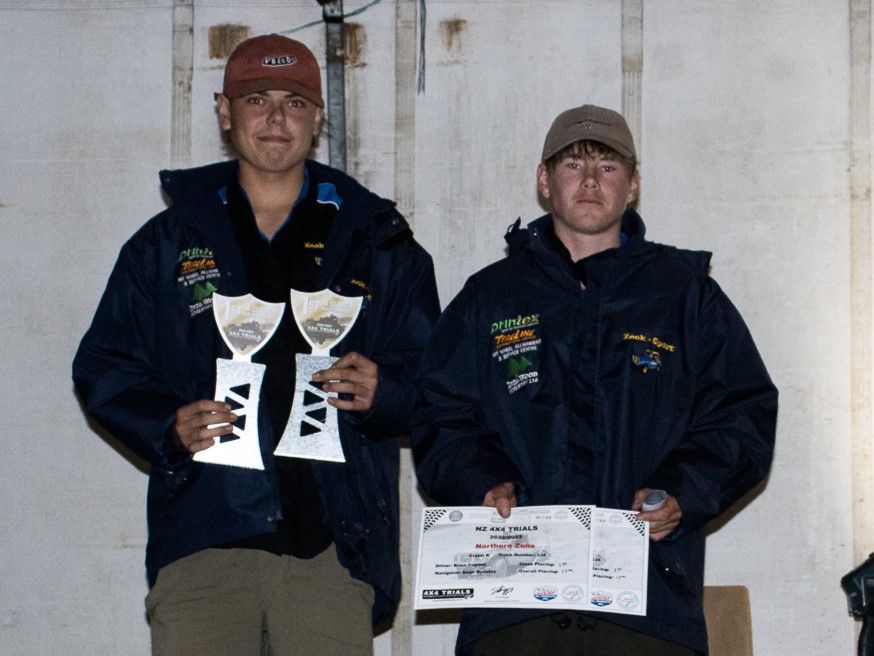 Nathan Fogden & Mike Gibbons took 1st in C Class for Northern Zone and the Hardwick Metals cup for 2nd Overall once more. A clean sweep taking three class wins saw off Shayne Towers & Tony Hadland in 2nd, followed by Rhys O'Brien & Clarrie Vazey in 3rd. Glenn & Jacob D'Ath narrowly missed out on the last podium spot by 1 point having tied with O'Brien/Vazey heading into the final round.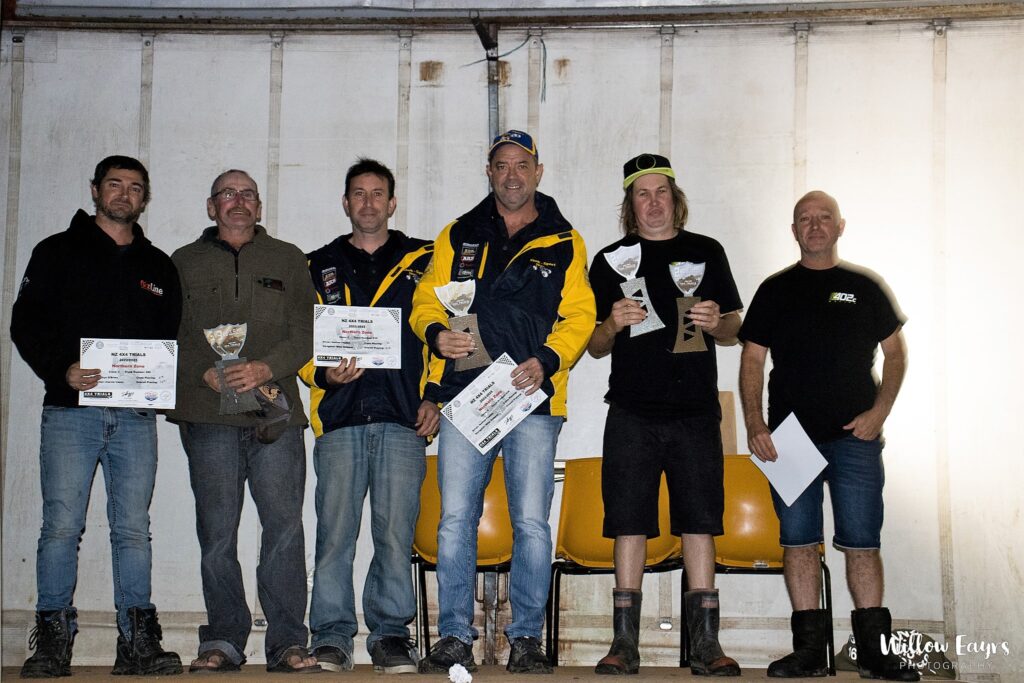 Neville Mather & Richard Verner took out Northen Zone outright and in D Class for the second year running in their last season in their Nitro Custom. Craig Potter & Mike Hill claimed 2nd in class and 3rd Overall, with Neal Turner & Wade Alexander taking 3rd in D Class.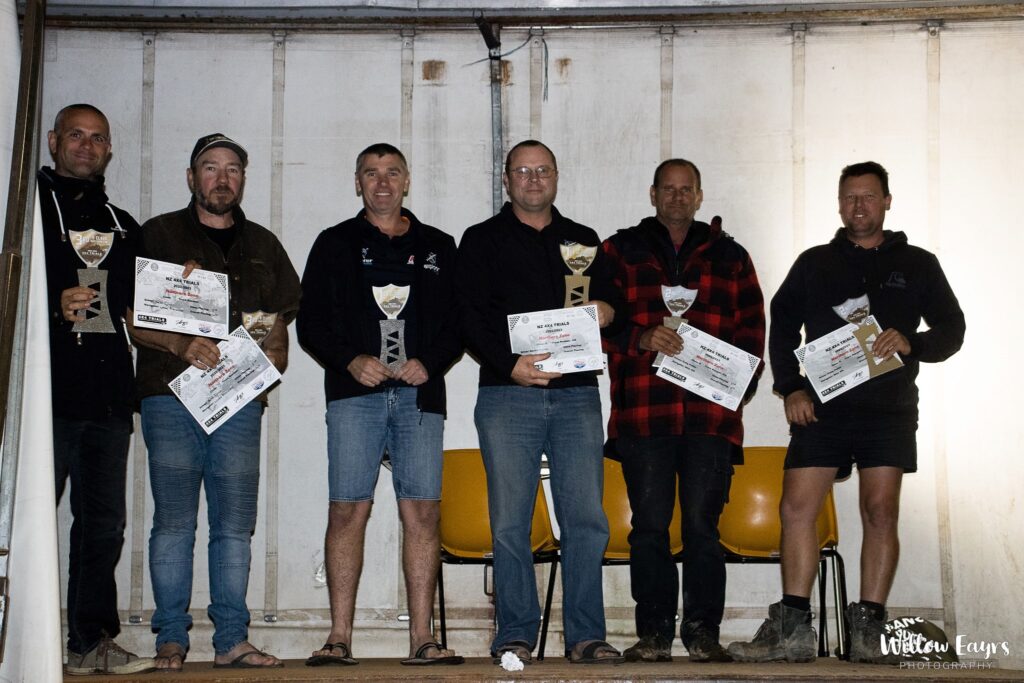 Cody Fogden & Karl Burgener took a clean sweep in E Class for Northern Zone, as did Andrew & Janet Graham who took out K Class for Northern Zone.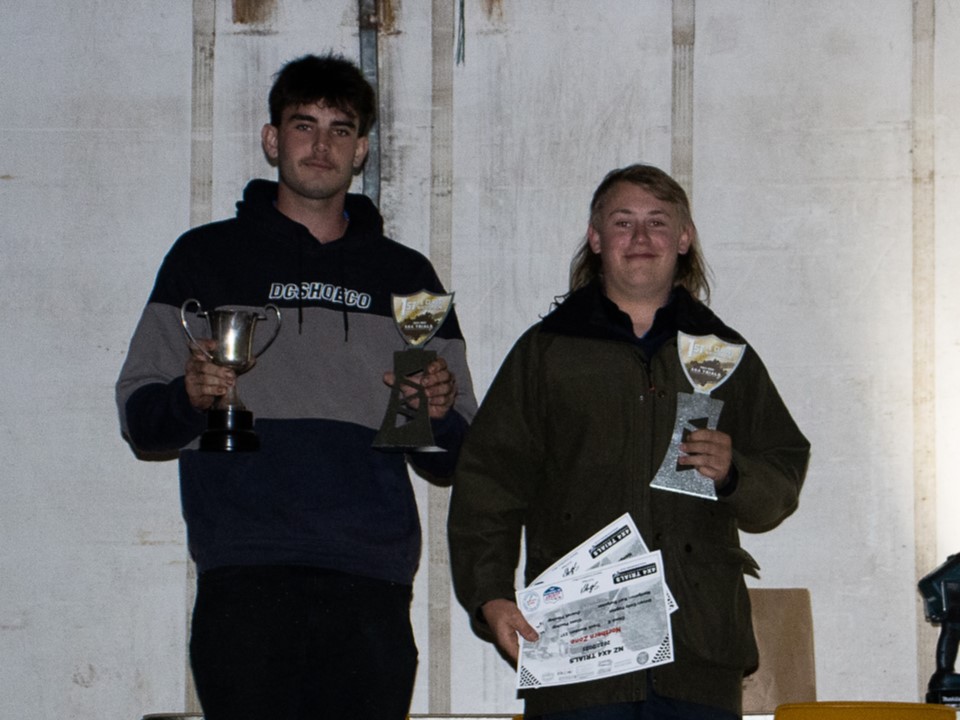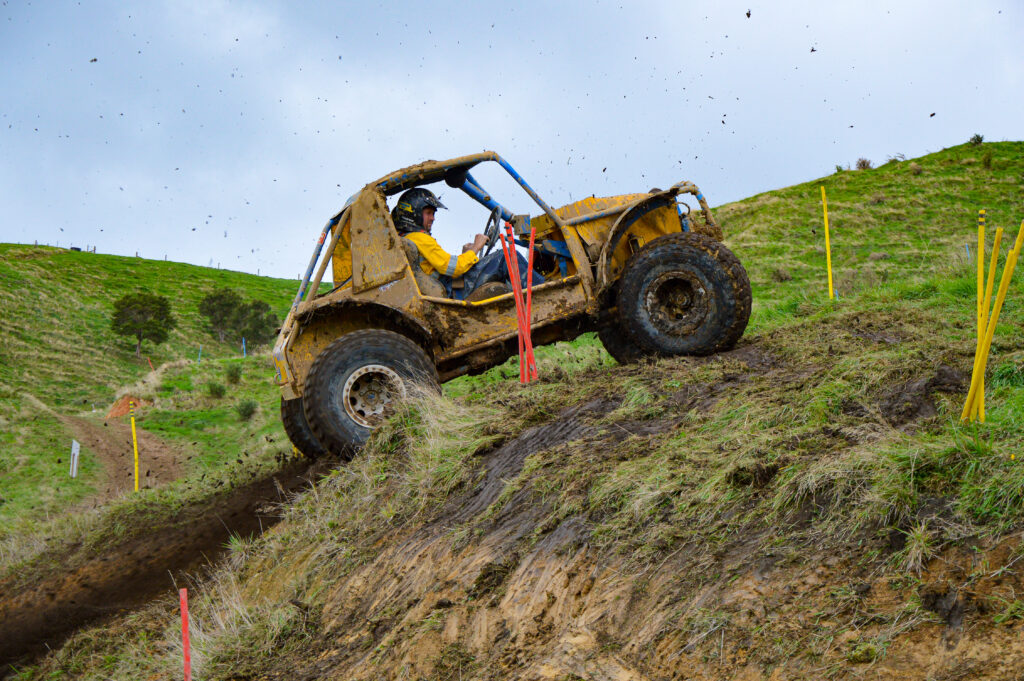 The Best Northern Zone Trial went to the Counties 4 Wheelers, who hosted the first round in Whangarei for the first time since 2012!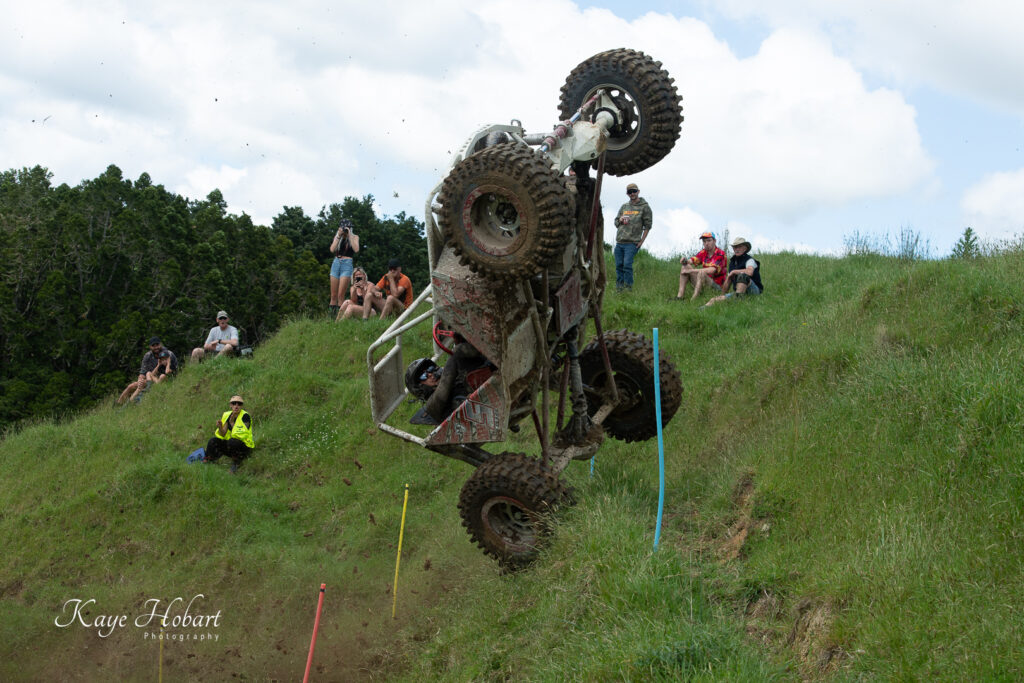 Best Presented Northern Zone Vehicle went to Chris Tomalin with his truck 'The Ninja'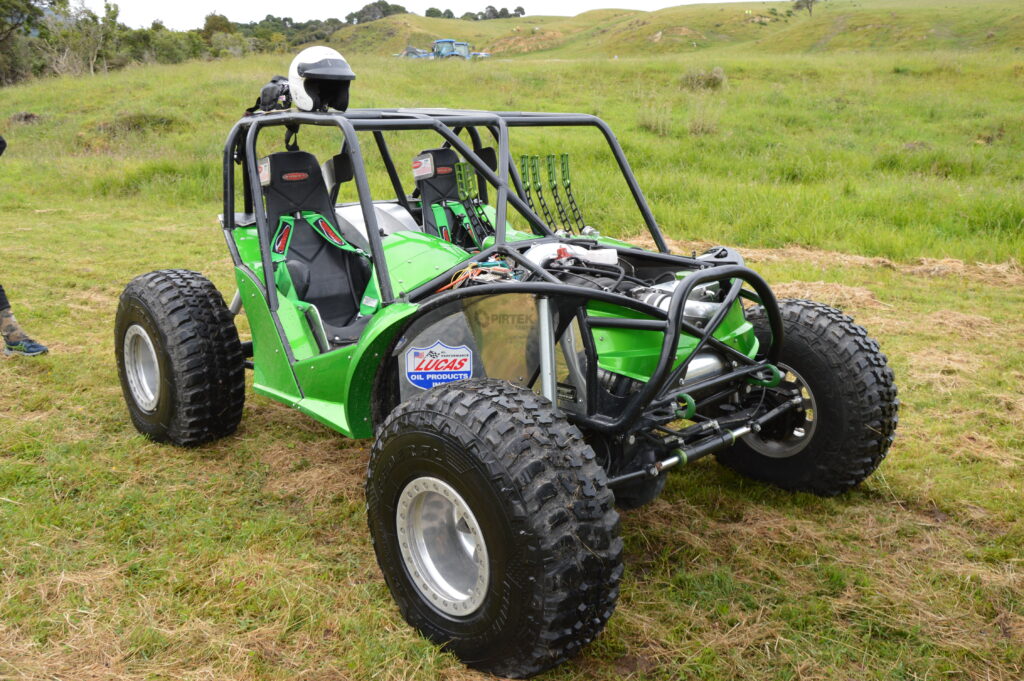 National Series
Brinn Fogden & Sean Bydeley's efforts throughout the season saw them take the A Class title for Production Modified vehicles home for the Zook-Sport 4WD Rally Team. It marks the team's first title in A Class since father Nathan Fogden last won the class in 2007 with Graeme Paton in the same wagon, when Brinn was only a toddler!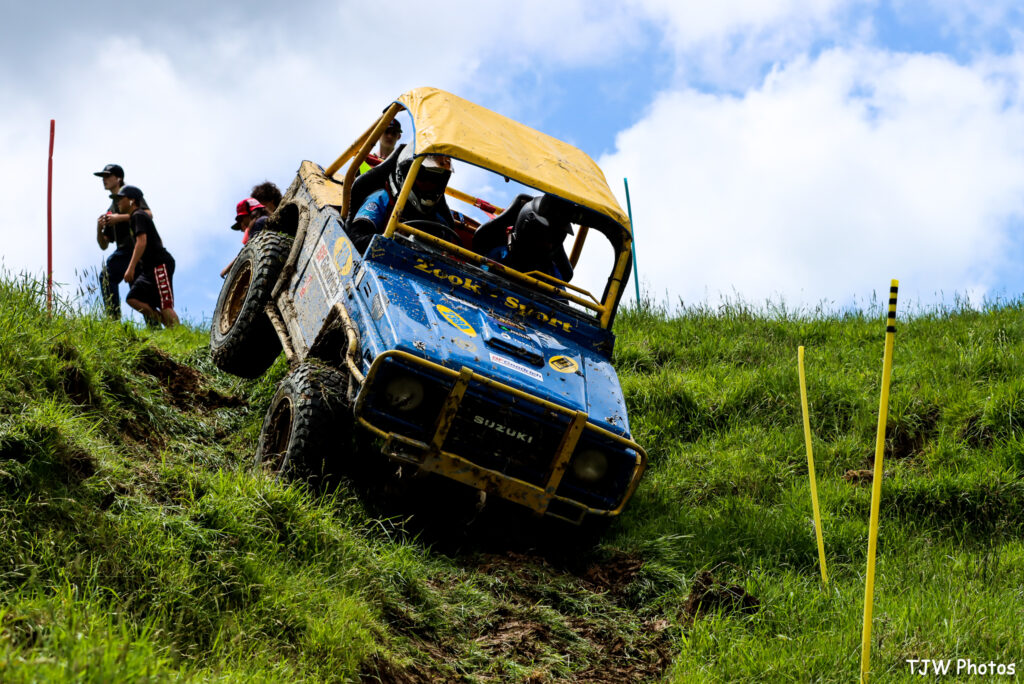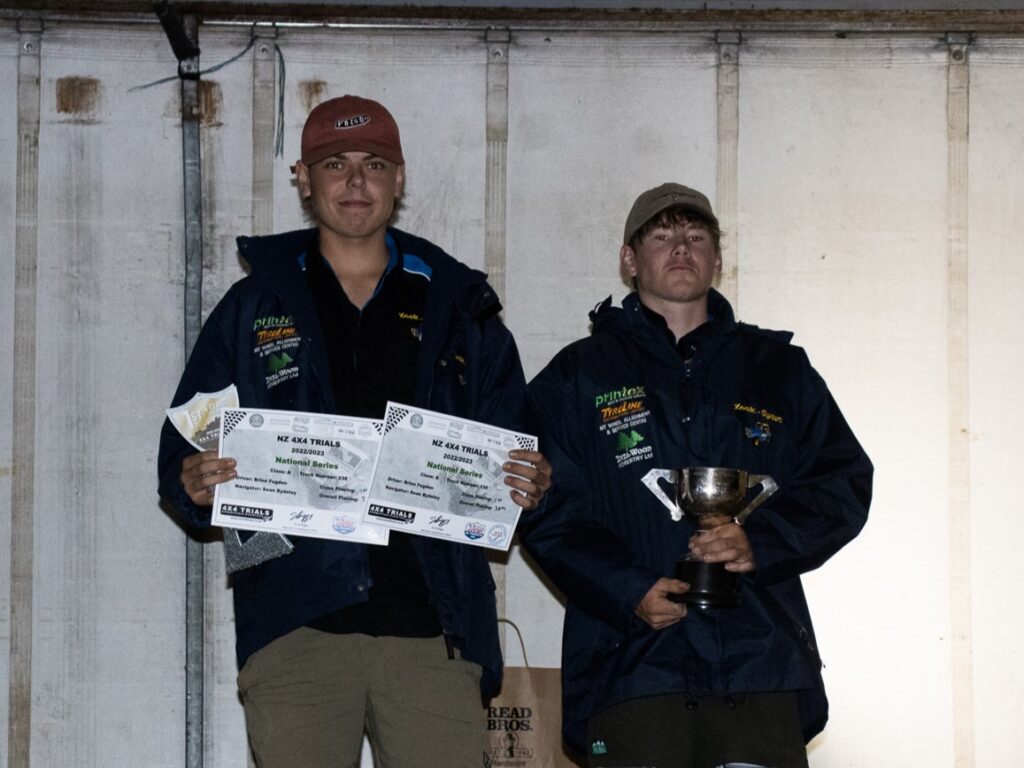 In C Class Nathan Fogden & Mike Gibbons took their fourth C Class title, joining Syd D'Ath & Dan Cowper. Only three others have won the class more, Brendan James and Phil Conwell on five with Warren Day on six. The Zook-Sport team were a genuine threat for a podium spot Overall for the season thanks to two 3rd place finishes at Round 1 and 2, before a costly mistake at the final saw them cede the 3NZ spot. It marks an upturn in form for the team and signs of encouragement for the 4-cylinder faithful, with Phil Conwell & Paul Chapman the last to bring the fight to the establishment with 5th in 2017 as well as taking the 3NZ spot in 2015.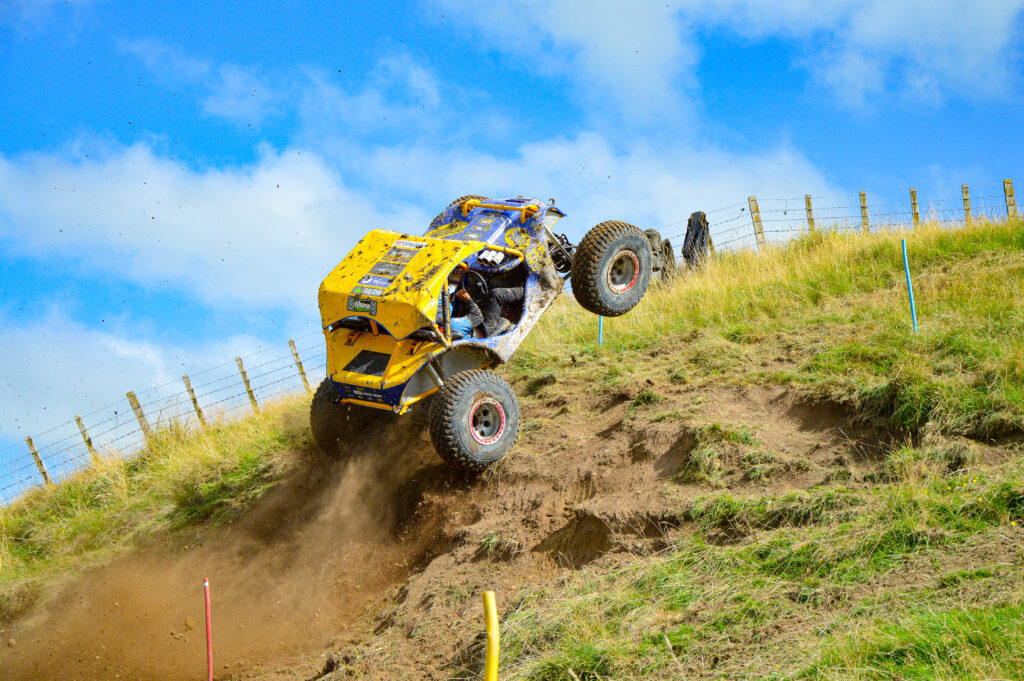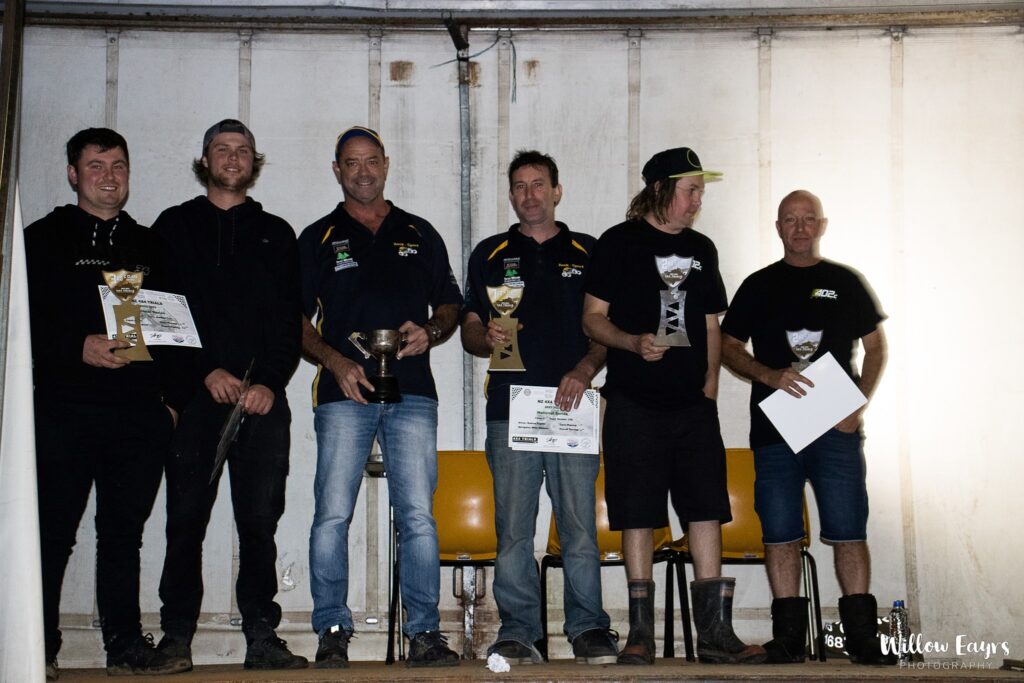 Shayne Towers & Tony Hadland in their 2nd full season take 2nd in C Class having been the only real threat to the Zook-Sport powerhouse. In third was Caleb Adlam & Jarrod Moss in their first full season of C Class. The Makara Rare Spares team have worked their way up since debuting in 2017, taking out Central Zone in A Class at their first attempt followed with the A Class title in their only full season of the class in 2018. F Class was won in 2019 before taking E Class too in 2020.
In D Class Sam Thomsen & Mitchell Caldow's consistency saw them take their 2nd NZ 4×4 Trials Series title back-to-back, with a round to spare, again! It's the first time that such dominance has occurred since 2008 when Dan Cowper & Dave Hoskin achieved the same feat with their 2007 & 2008 titles. Consistency at the sharp end was key to Cowper & Hoskin's success. With a run of 1st and 2nd place finishes in 2007 enough to see them through before the National 4×4 Final held in Nelson, before following it up with 1st and 3rd place finishes in 2008 with the first CowperTruck, "Crazy Frog"!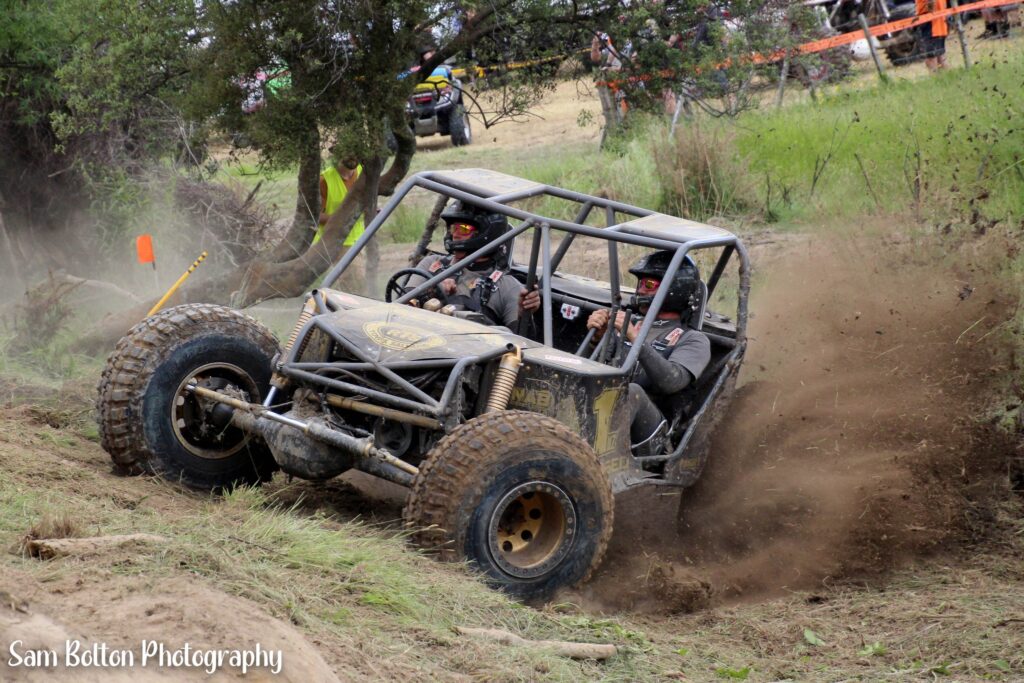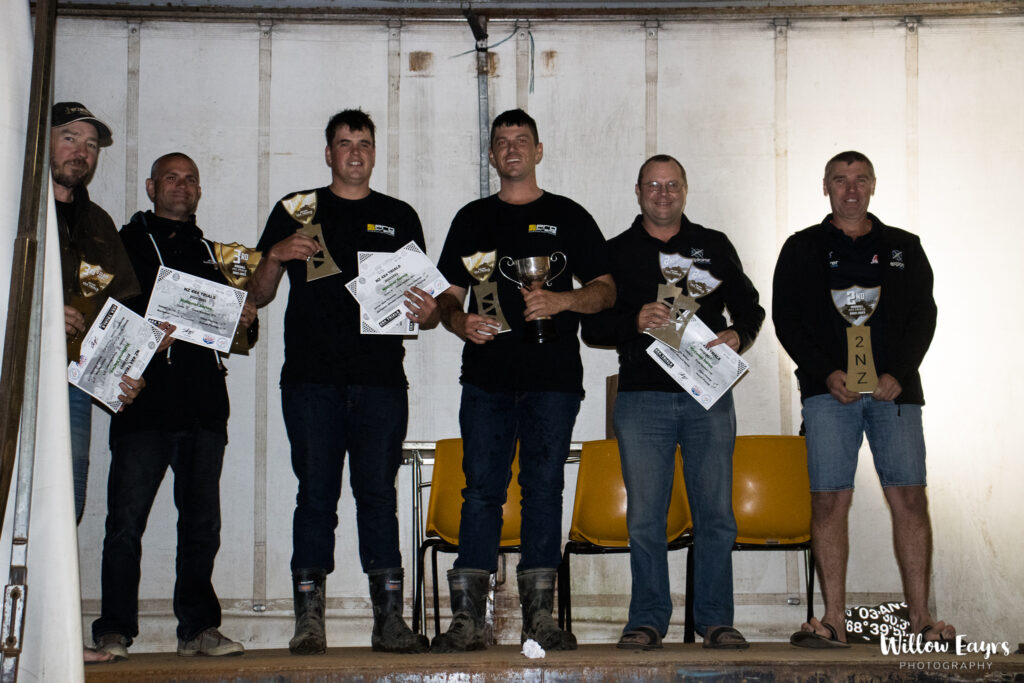 It's parallels to Thomsen & Caldow's success with the first Nitro Customs buggy adequately known as "Nitro #1", scoring 1st, 2nd & 3rd place finishes in 2022 before following it up with 1st & 2nd placings in 2023.
After 27 years(!) Nitro Customs have managed to equal one of the longest standing records; the most titles won by a single vehicle. With Scott Biggs winning three titles in Nitro #1 and Sam Thomsen with two, Nitro #1 now shares five NZ 4×4 Trials Series titles with "Not Guilte" – A Suzuki LJ50 driven by Owen & Sharron Larsen to five back-to-back titles between 1992-1996.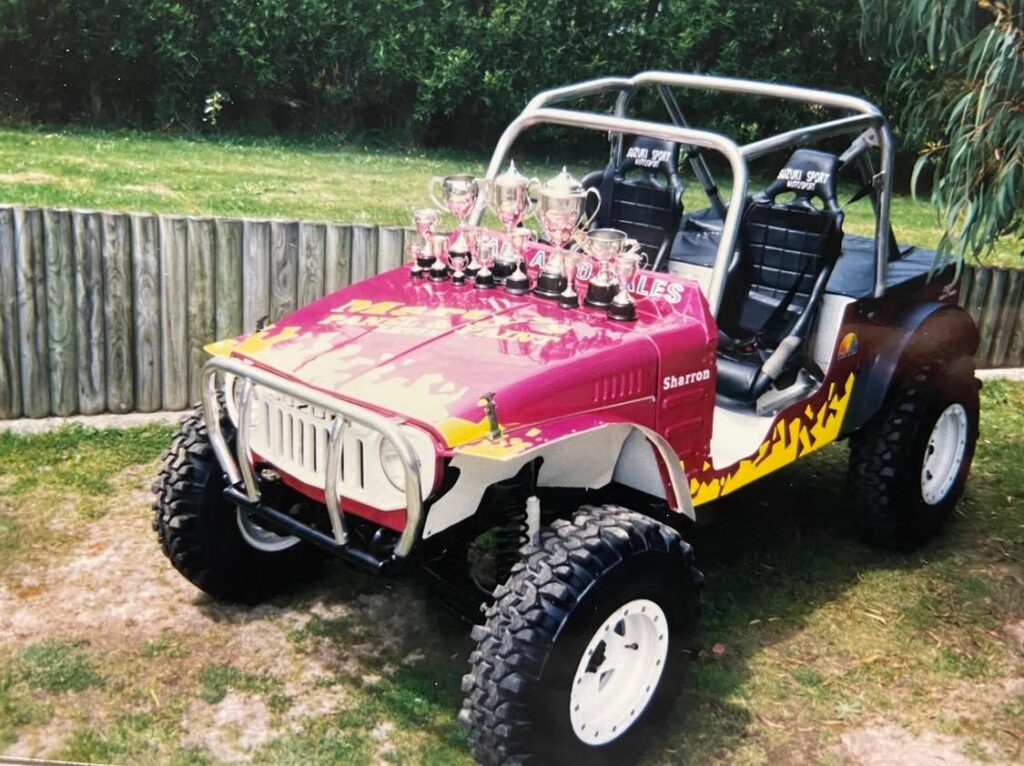 The two vehicles may be worlds apart, but both defined their generation as the cream of the crop. Not Guilte was the first vehicle to put together all the best attributes from the 4WD's at the time, being lightweight, powerful & reliable. It also went a step further, featuring rear-steer and an aluminium rollcage! Those best attributes are also shared with Nitro #1.
Nitro Customs and Nitro #1 were formed on the back of the game-changing Scott Biggs/Brian Howat buggy built in 2015, which took out the 2016 Suzuki Extreme 4×4 Challenge and two runner-up placings in the NZ 4×4 Trials Series. The aim was to make that truck better in every way! Built to be under 1000kgs like a C-Class truck but with the power from a 6.0L LS2 V8, the first vehicle from Niro Customs featured a chromoly chassis and ORI suspension, creating a package with a power-to-weight ratio unmatched that was able to soak up the abuse dealt to it over a season. Both vehicles raised the bar of what a Trials Truck had to be, forcing the competition to change just to keep up!
Taking the 2NZ spot and 2nd in D Class was Neville Mather & Richard Verner. The team from the Waikato were the only real threat to Thomsen/Caldow over the season, taking their best placing as they bow out at the end of this season. They had previously scored a best of 3NZ in 2019, when they made their debut in their Nitro Custom performing straight off the bat!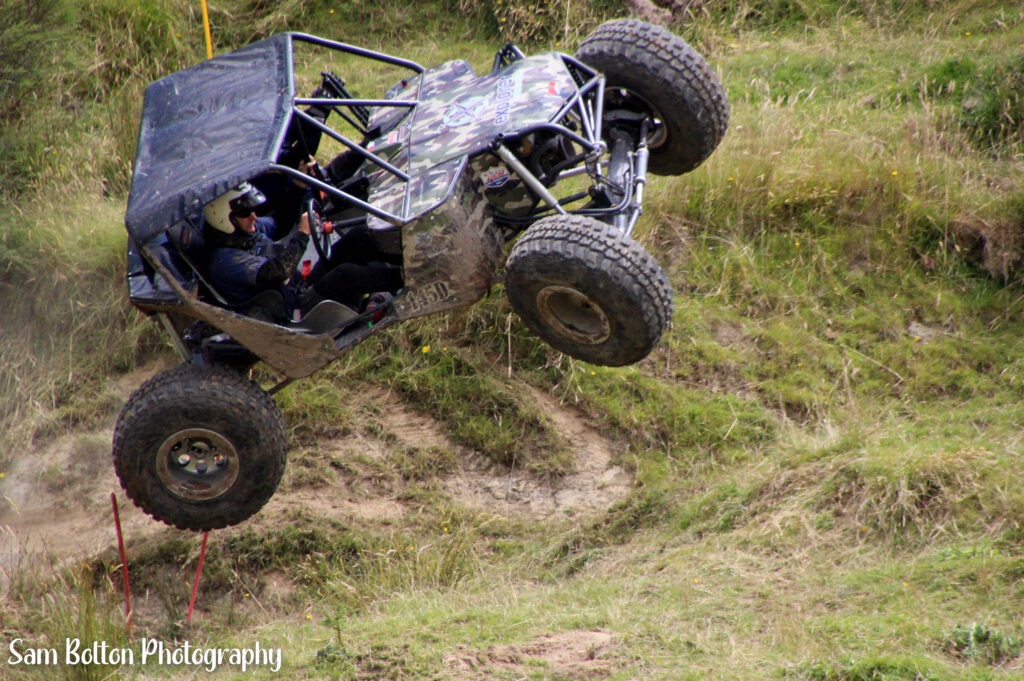 It marks and end of an era for the MUDZUK team. Originally starting out with a Suzuki Vitara in D Class in the mid 2000's, they became a force to be reckon with when they won E Class in a competitive field back in 2009. Ten years later the opportunity to fight at the sharp end came about when Nitro Customs was formed, with Mather's vehicle #3 out of #13 to date. They took 3NZ in their debut season with "The Predator" followed with their first win in 2021, before taking out the Suzuki Extreme 4×4 Challenge that year! Two more wins followed in 2022 however they just fell short of taking 3NZ once more settling for 4th, coming back to score 2NZ at the end of the 2023 season.
Third in D Class and taking out 3NZ at the final round was Team Hijinx of Neal Turner & Wade Alexander from Whangarei. Team Hijinx came on form at the latter half of the season, taking their first win at Manawatu as they chased down Nathan Fogden & Mike Gibbons for that final podium spot. Turner originally competed up until the mid 2000's with a Suzuki Special known as 'Hijinx', before making a return to the sport in the ex McDell CowperTruck in 2020. Their first podium on their return came in 2021, before upgrading to the McDell's 2020-1NZ CowperTruck for the 2022 season. The change in vehicle saw them take a close 2nd to Scott Biggs & Jamie Taylor at that years National Final to secure a spot in the Top 10, before going on to claim 4th at the Suzuki Extreme 4×4 Challenge.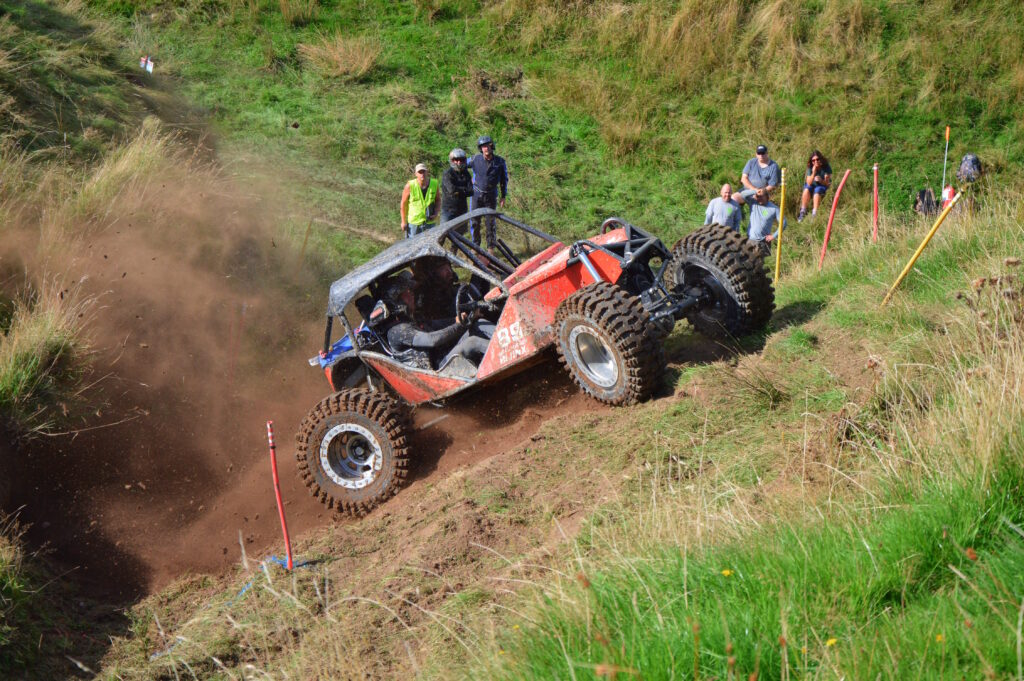 Last season's 3NZ Stuart & Liam Earle and 2NZ Kevin Hermansen & Nick Hamilton claimed the 5th and 6th positions and an entry into the Suzuki Extreme 4×4 Challenge. The remaining four positions in the Top 10 see a mix of new and old faces!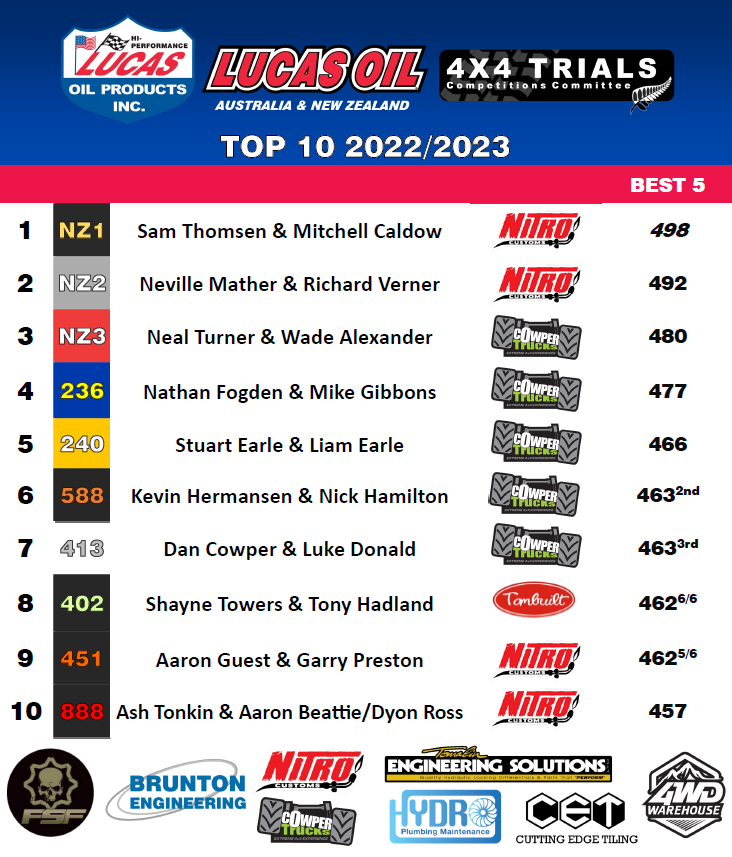 Dan Cowper & Luke Donald finish 7th Overall in the latest CowperTruck, making it 5 Cowpers to 4 Nitro's! It also marks Cowper's first Top 10 finish since 2016, where he and Andrew Bielby won a record equalling 5th title in their CowperTruck now run by Stuart Earle.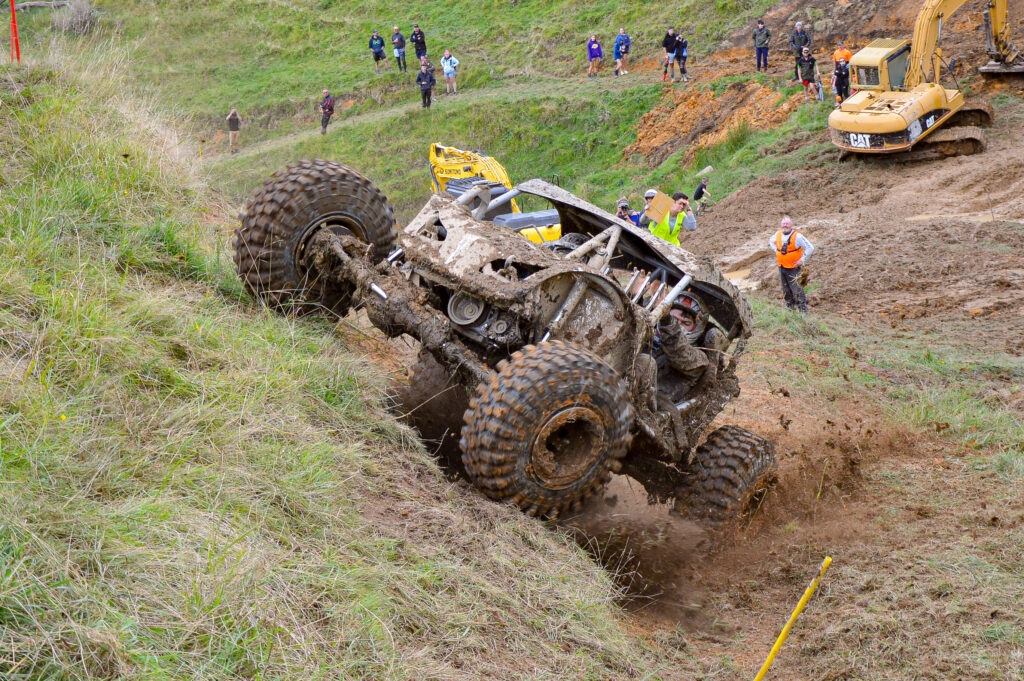 Shayne Towers & Tony Hadland finish 8th in the only Homebuilt (with thanks to Tom!) in the Top 10. Its Towers first ever Top 10 finish, in the 402c Racing buggy's 2nd full season since debuting in 2016. After showing signs of promise throughout that time, it's the first that they've pulled it all together, with still a bit left in the tank for next season!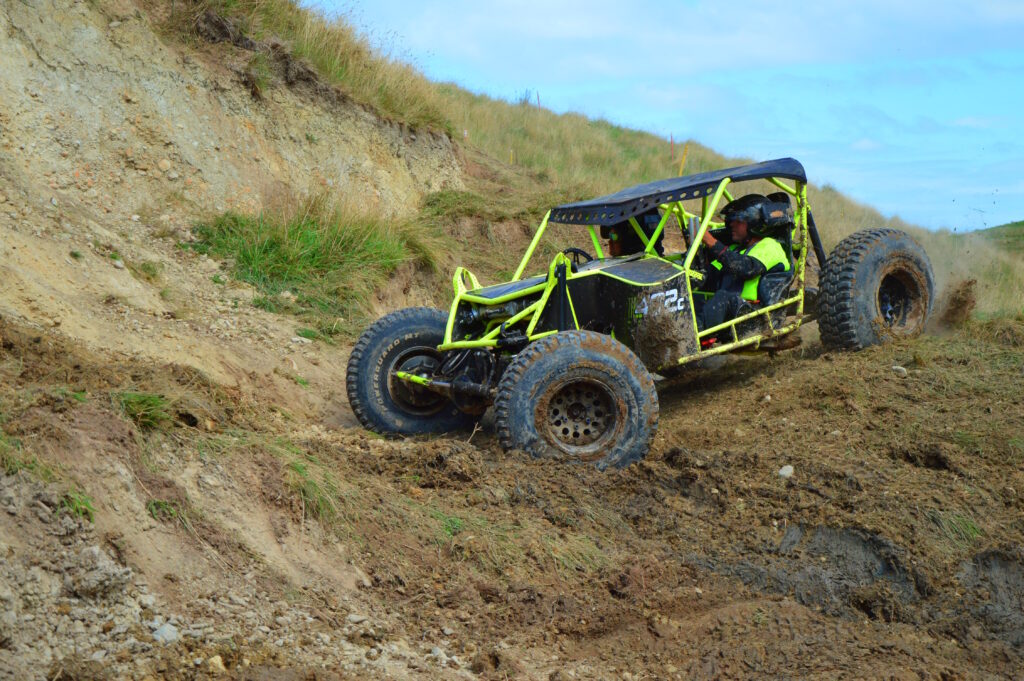 Aaron Guest & Garry Preston make their first Top 10 finish since debuting back in 2012 (In the original Hijinx truck no less), an unusual stat considering their feats in that time! Guest & Preston finished a previous best of 11th Overall back in 2016, before an invitation saw them claim 3rd at the Suzuki Extreme 4×4 Challenge in 2017 at their first attempt. From there they took their first win with the Biggs-Howat buggy in 2017, before caught out from a guaranteed Top 10 finish in 2020 when they fell one round short thanks to COVID-19. It marks their third entry into the Suzuki Extreme 4×4 Challenge with their third vehicle!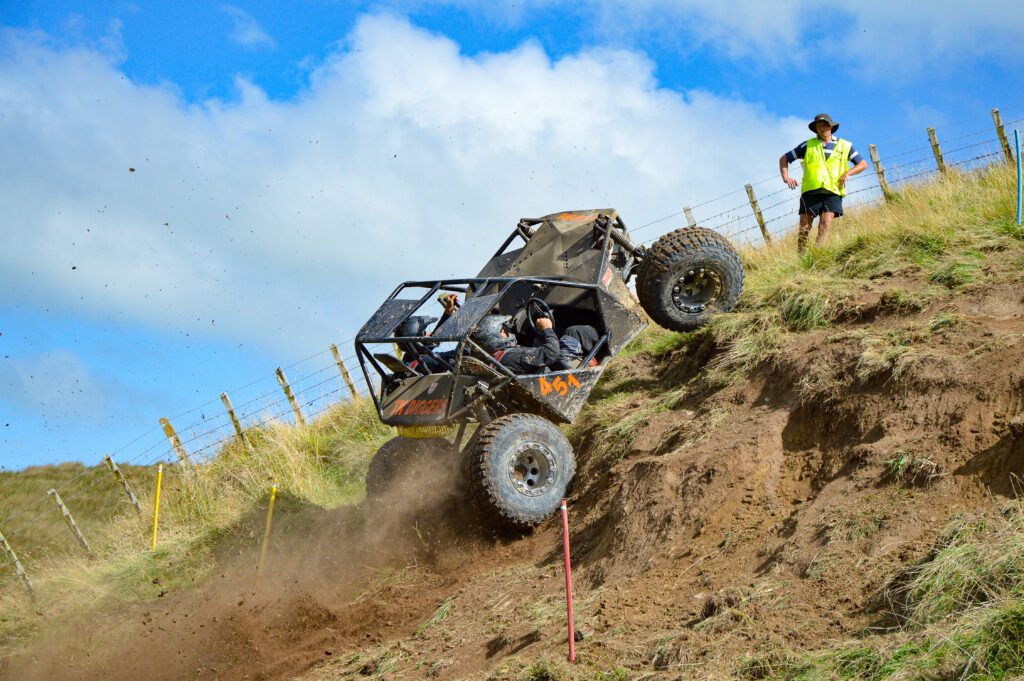 Rounding up the Top 10 is debutants Ash Tonkin with Aaron Beattie & Dyon Ross. Tonkin previously ran a 350 Chev powered Land Cruiser Special, before upgrading to the ex-Derek Smyth Nitro #2 last season. It is the team's first full season in the truck, taking the 10th spot well clear of the remaining pack!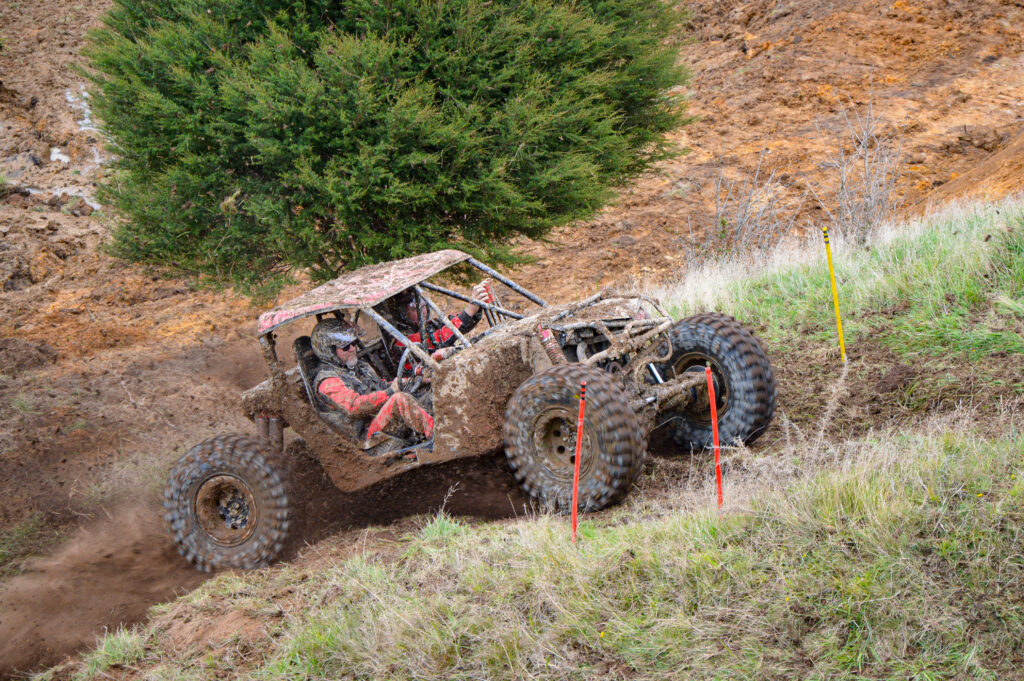 In 11th was Chris Tomalin & Fleche Crawford in the Tomalin Engineering Special. With Dan Cowper electing to focus on managing the CowperTrucks run Suzuki Extreme 4×4 Challenge, Tomalin & Crawford see themselves bumped up into the entry list!
In E Class Cody Fogden & Karl Burgener take back-to-back class wins with the Zook-Sport Suzuki SJ413. In what was a lonely season for the team with Archie Griffin retiring last season, the team look ahead to expand into C-Class to show the establishment what they've learnt!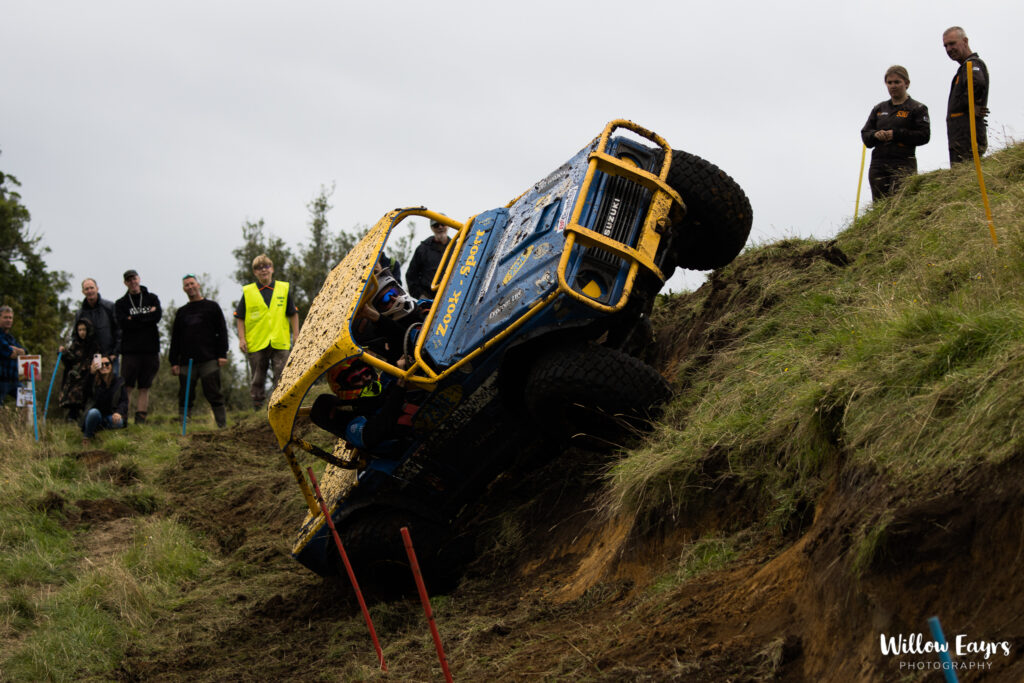 Andrew & Janet Graham take out K-Class for the season in their return to the sport. They were several steps ahead of the competition all season, taking wins by 300 point margins no less! It is Andrew's first class win since he won the F-Class title in style, taking 7th overall at the National 4×4 Final in 2005 in the same truck competing today.