The Porter Group Waikato 4×4 Trial featured the first wet rally of the season, with the rain returning to the fourth round of the Lucas Oil NZ 4×4 Trial Series held in Whatawhata near Hamilton. The Waikato 4WD Club played hosts to the event which mark the first of the last three rounds all to take place in the Waikato Region.
Although the event was the fourth round and second-half of the season for most, for others such as defending NZ1/NZ2 Scott & Jarred Biggs it was game on, as they try to make up for lost ground to the competition after sitting the first two rounds out due to lockdown.
Neville Mather & Richard Verner became the first repeat winners of the season, taking the honour over first round winners Sam Thomsen & Mitchell Caldow who were followed by Kevin Hermansen & Nick Hamilton. Thomsen & Caldow lead the morning stage with Hermansen & Hamilton taking the afternoon win, however it was the ever consistent pairing of Mather & Verner whom finished 2nd in morning and afternoon to take the outright win for the day.
Nathan Fogden & Mike Gibbons finished first in C Class and 13th overall after surviving a rough day at the office, the duo suffering from a punctured radiator halfway through the morning requiring emergency repairs in the form of Kneadit before finishing the rest of the day. Rhys O'Brien & Clarrie Vazey finished 2nd in their K24 powered Homebuilt in their first trial since Round 1, with Glenn & Jacob D'Ath finishing 3rd.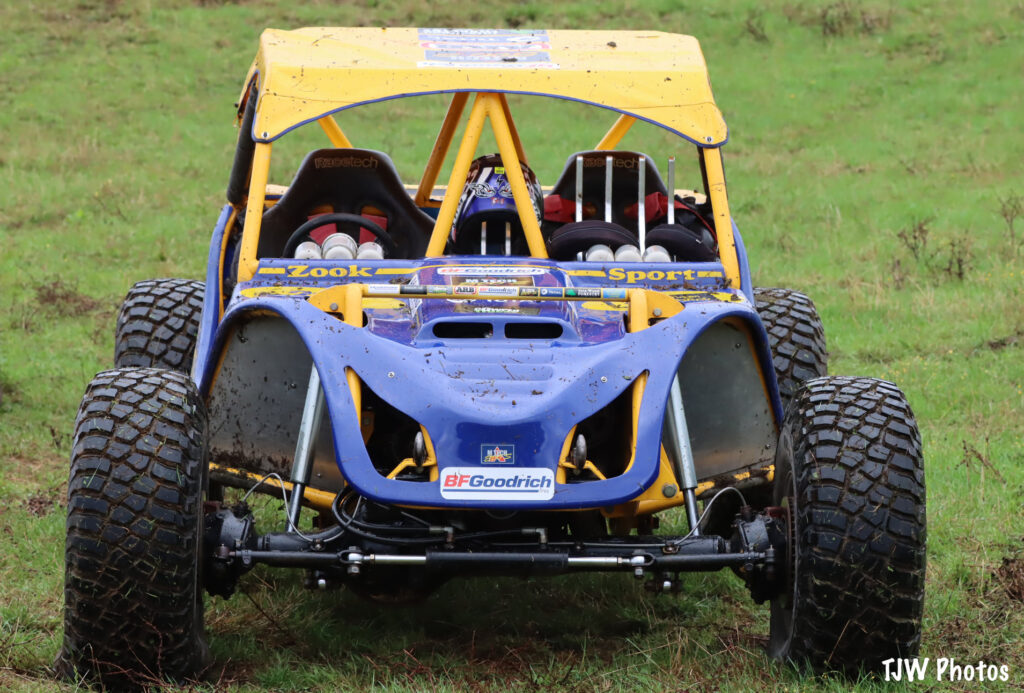 Commentator Archie Griffin returned to the field in his first event since his second 'retirement' from the sport. With no spectators due to the current traffic light system he teamed up with Bradley Laird to make a comeback in E Class with his Mitsubishi Pajero Jr, giving regulars Cody Fogden & Jacob Muir some competition as they looked to wrap up E Class for the season.
Fogden & Muir showed their mettle finishing ahead of Griffin & Laird in both morning and afternoon, with four wins out of four deciding rounds making them the winners of E Class for 2021/2022 in the Zook-Sport Suzuki SJ413.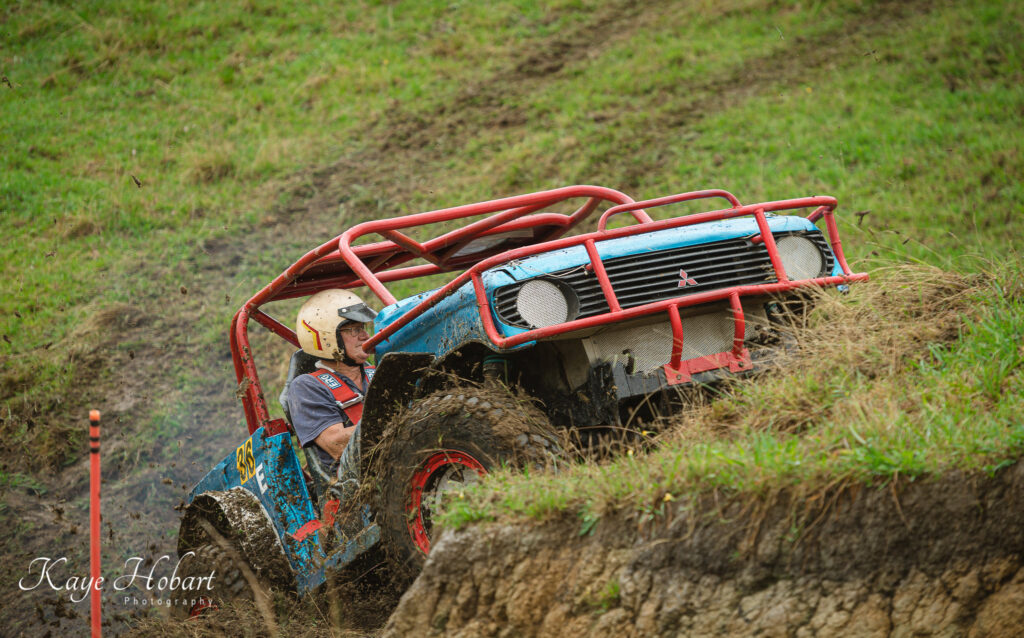 Sean Cushing & Geoff Butcher were a similar affair, finishing the day and taking their fourth win for J Class making them only the second repeat champion in J Class since its inception in 2016 in their Dirty-Evo Homebuilt.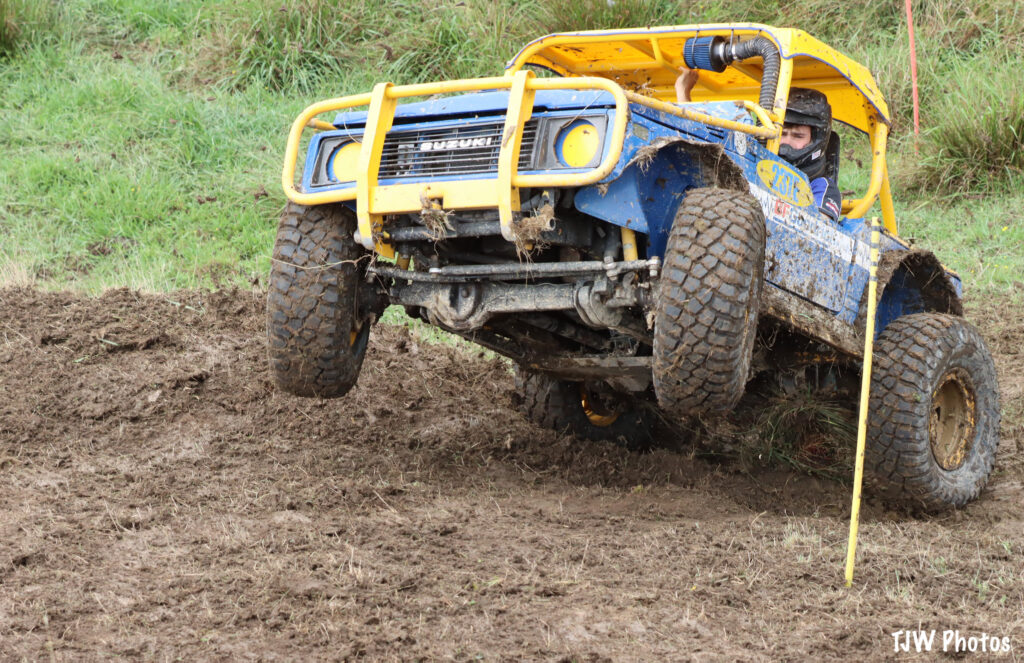 Brent & Michael Ward continued their now 21 strong undefeated streak in K Class by taking the win over Stuart Mickell & Brendan Austin, with only one more needed for them to seal K Class honours for the fifth year running.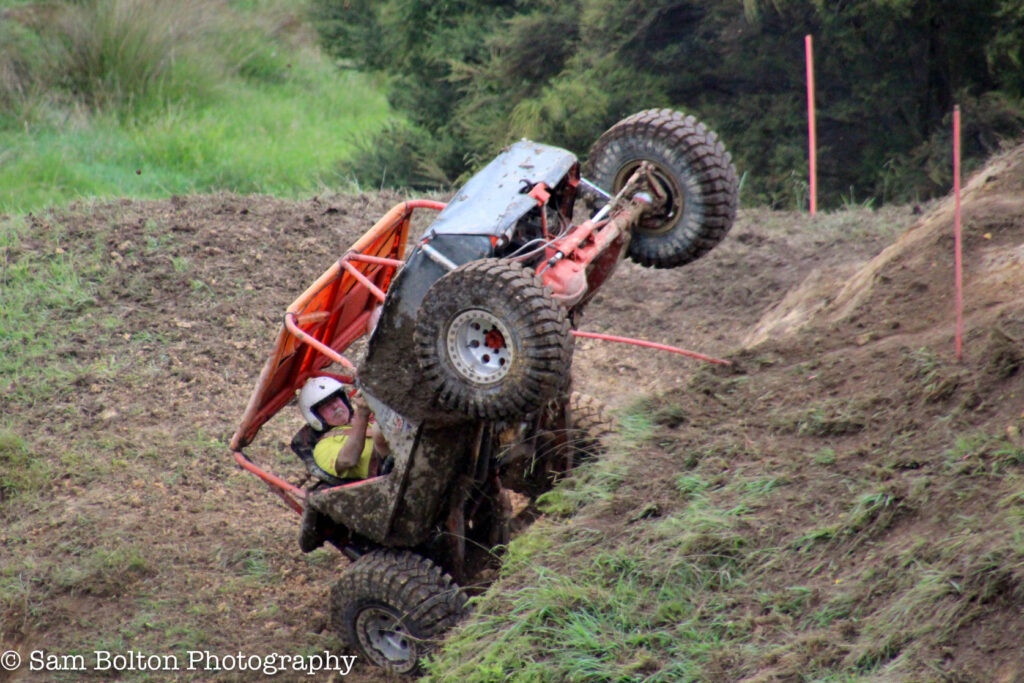 Counties 4 Wheelers host the penultimate round of the season in Ohinewai, 20min north of Hamilton on March 12th.