The 2nd half of the season kicked off near Fielding, with the Manawatu 4WD Club hosting the hardest and most challenging round this season yet!
The course was spread out down within a valley, providing easy viewing of most of the courses from above.
Scott Biggs & Sam Thomsen took out top honours on the day with their D-Class Nitro Custom buggy, after surviving a brutal roll during the morning.
Jarred Biggs & Fleche Crawford followed up their strong form this season finishing 2nd in their Nitro buggy and leading the title chase, ahead of locals Stuart Earle & Liam Earle in 3rd with their Cowper Truck.
In C-Class Nathan Fogden & Mike Gibbons came 1st and 11th overall, taking a 2 point lead in the hunt for C-Class honours over Shayne Towers & Tony Hadland, who finished 2nd. Michael Thomsen & late call up Caleb Adlam endured cooling issues for the afternoon but were able to finish 3rd in class. Caleb Adlam now has the unique result of never finishing off the podium in A, E & C Class.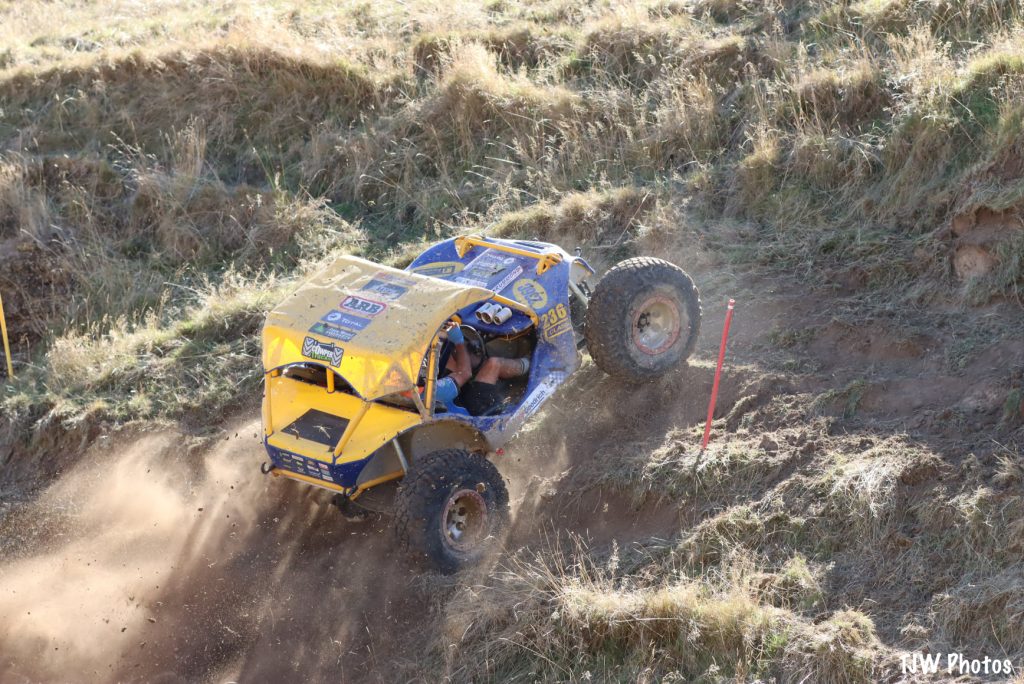 E-Class once again saw Daniel Howat & Jarrod Moss endure a battle amongst themselves and the course. The previous round saw them average 50 out of a possible 100 penalty points per course, compared to 70 this round. Their finish now guarantees them E-Class and Central Zone honours for the season with no other competition.
Stephen Andrell and Chalmaine Hart enjoyed an entertaining day in their G-Class Isuzu Bighorn. After repairing a broken steering rod in the morning leaving their truck pigeon foot, they found themselves in a peculiar angle when their truck dug its nose into the ground, leaving them stuck in the air for several minutes…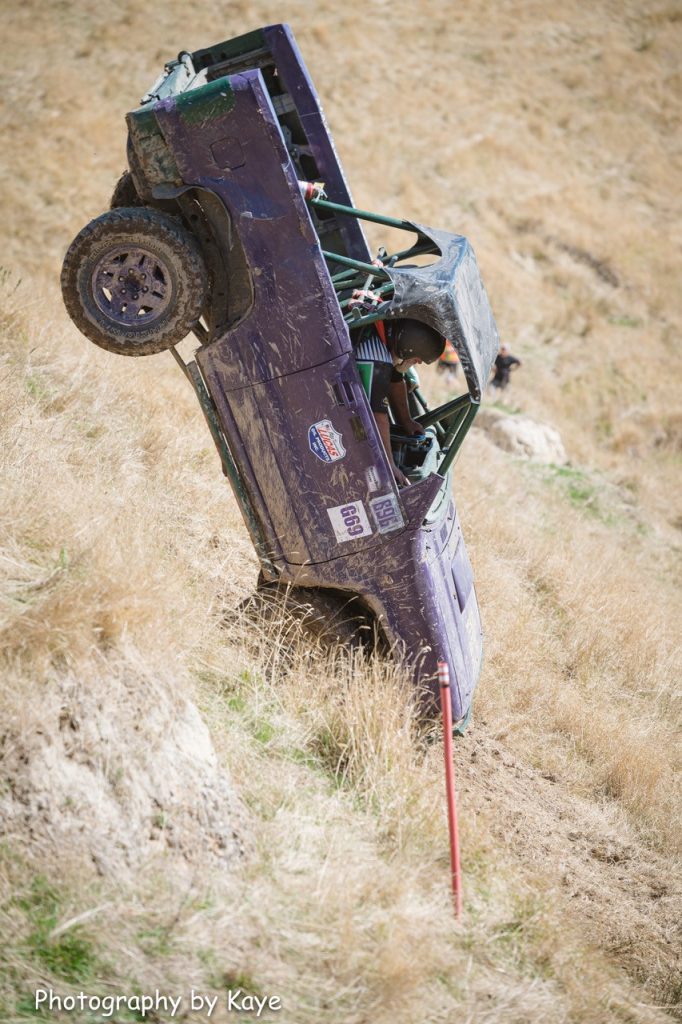 Having gone on to finished the day and with current rules, Andrell and Hart have successfully classified as a finisher of G-Class for the season, the first since 2007 when Ray Hill & Garry Renall won G Class in their rear-locker spec'd Mitsubishi Pajero.
In J-Class, Hayden McGill & Barry Williams suffered from a major roll in the morning putting an end to their day. This gifted the win to Sean Cushing & Blair Leitch, who suffered a similar fate at the previous round in Mt Egmont. With both now a win and a DNF a piece, Central Zone honours are on the line come the Final Round in Hawkes Bay.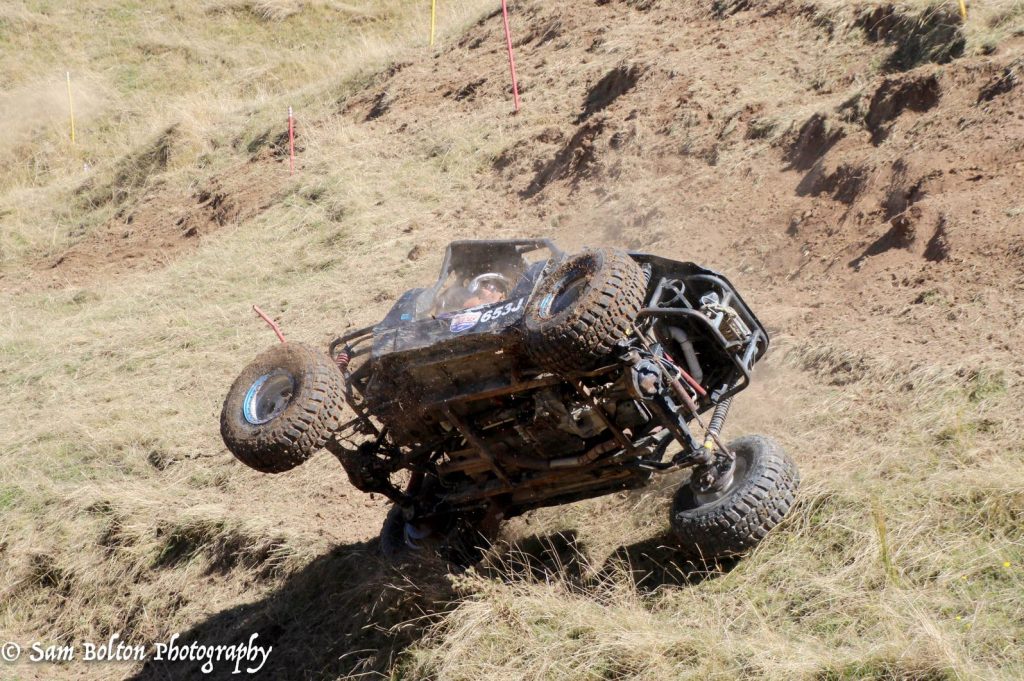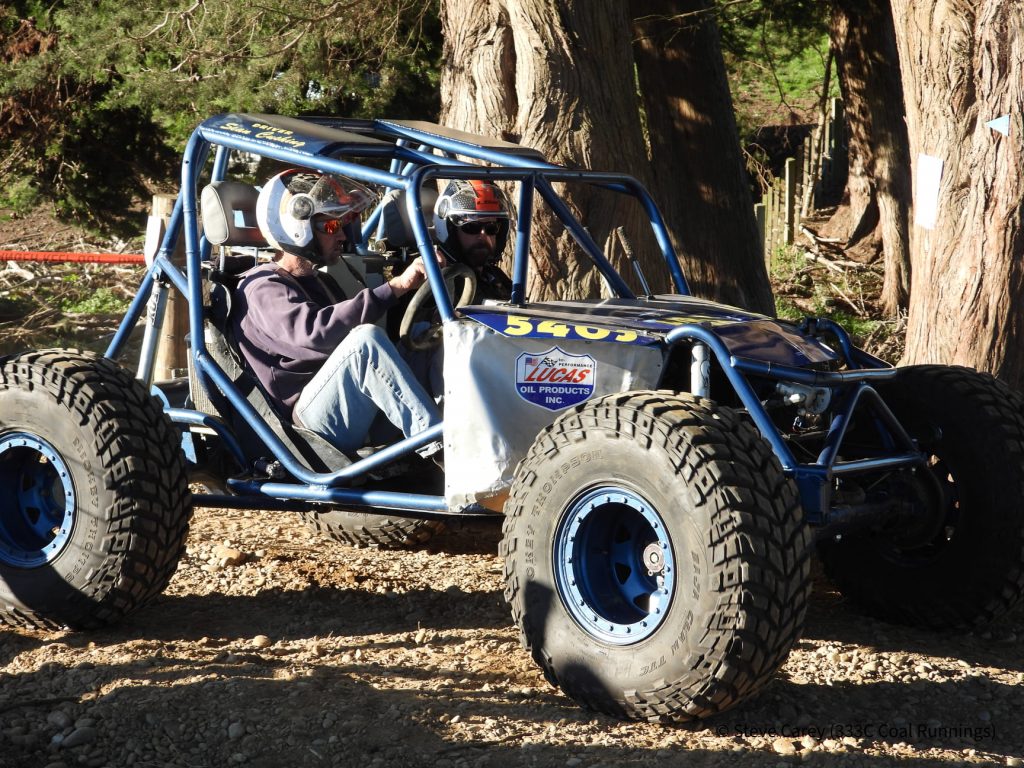 K-Class once again saw Brent & Michael Ward finishing ahead of Daniel Whiting & Willow Eayrs, in an uneventful day for both teams.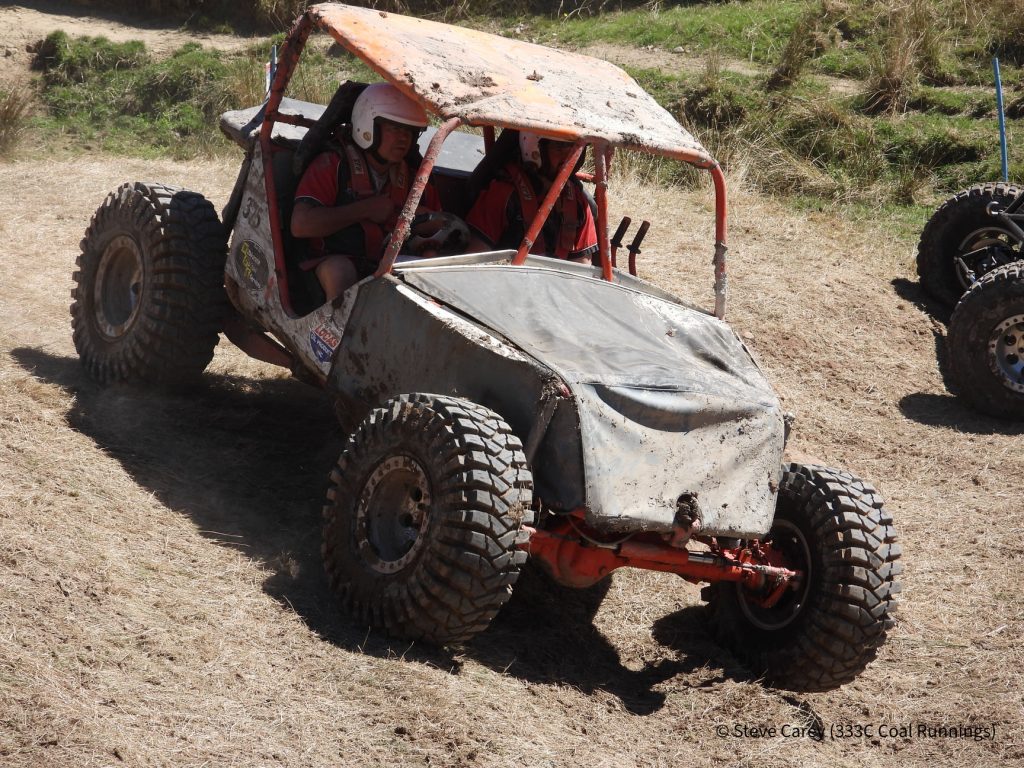 TOP 10: BB CONSTRUCTION LTD EXTREME 4X4 TRIAL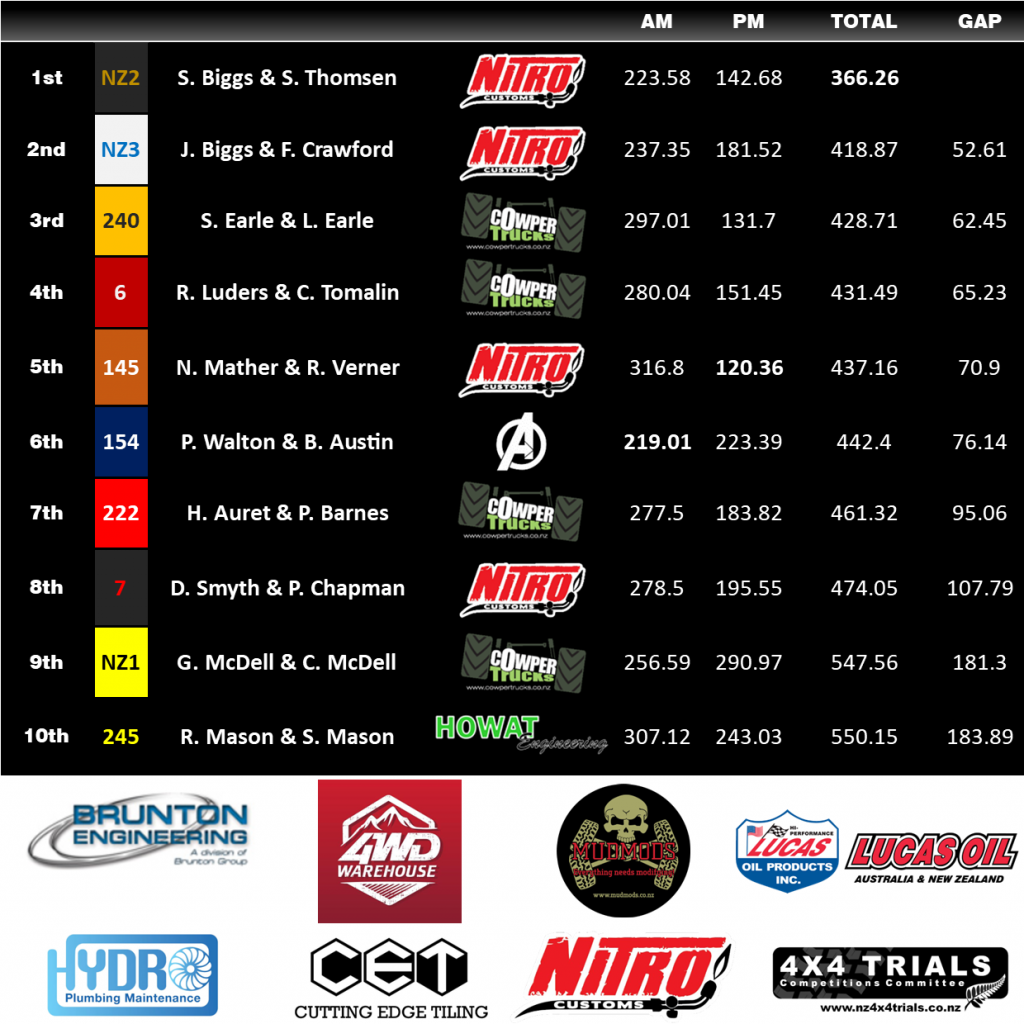 C Class - 2nd Shayne Towers, 1st Nathan Fogden & Mike Gibbons, 3rd Michael Thomsen & Caleb Adlam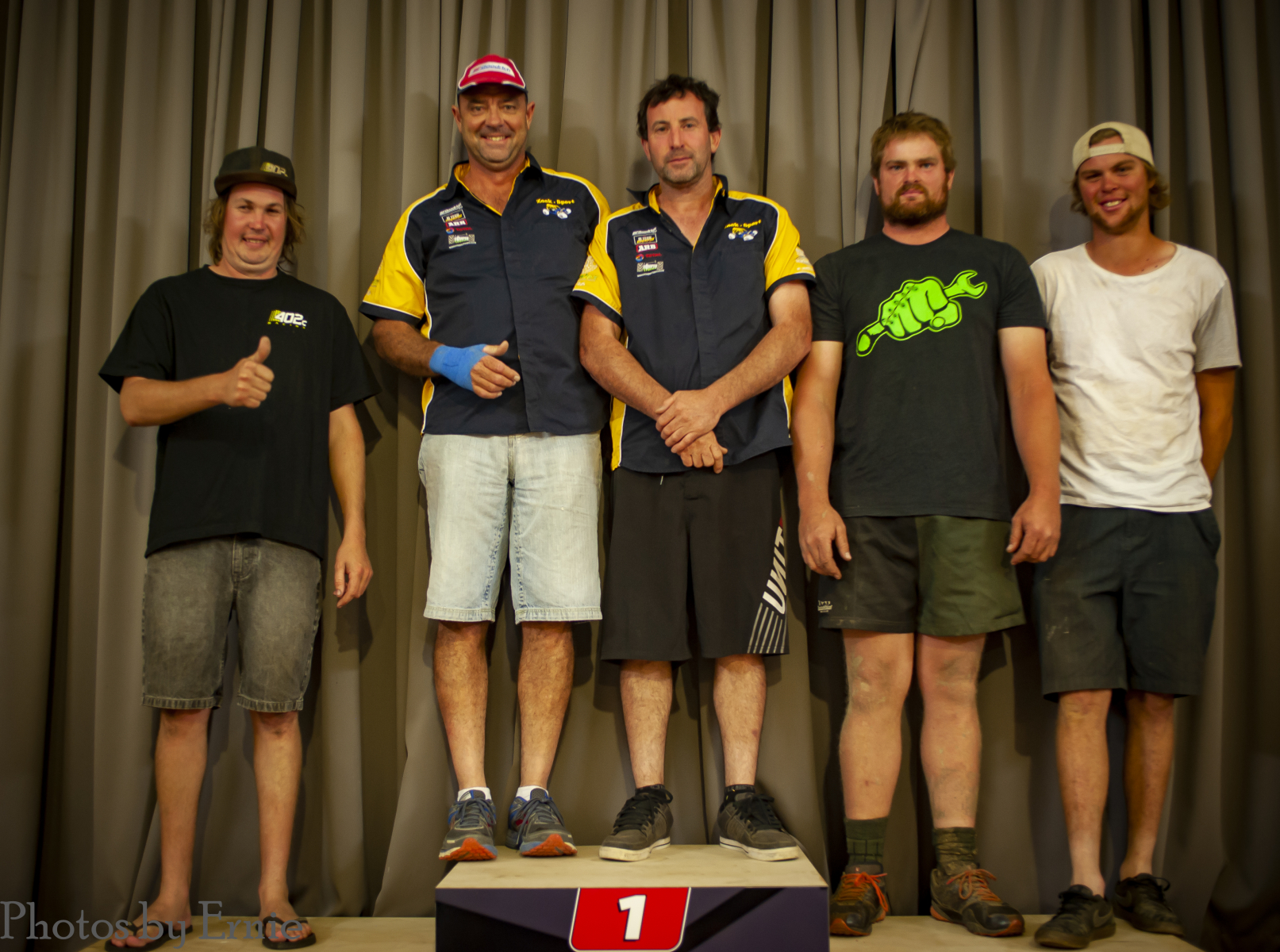 With NZ 4×4 Trials, only the teams best 5 out of 6 rounds are used to go towards their overall score for the season. This allows the crews to "drop a round" in case they break down or have other commitments etc. With this in mind, this is how the leaderboard shapes up…