Defending champs Sam Thomsen & Mitchell Caldow kicked off the 2022/2023 Lucas Oil NZ 4×4 Trials in Whangarei with a dominant display, taking the win over 100 points clear of 2nd placed NZ2 Kevin Hermansen & Nick Hamilton.
Counties 4 Wheelers hosted the first round of the new season and the first round in Whangarei in over a decade near Ngunguru. Despite many competitors facing four-seasons-in-one-day on their way up to the far north, the weather was nothing but blue skies as a much-needed relief for some!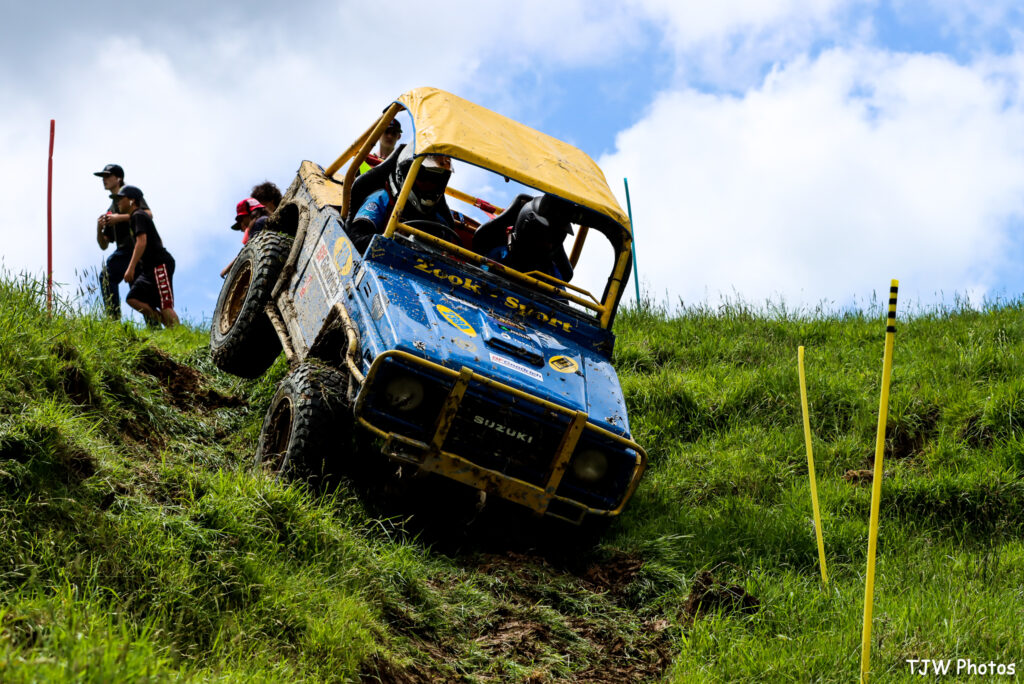 Brinn Fogden & Sean Bydeley in the Zook-Sport "Granddad Zook" Suzuki SJ413 started off a new era for A Class, being the first time in the class's 48-year history to include wheel brakes at one end. The addition of wheel brakes allows them to reduce wheelspin and keep forward momentum, as well as extra manoeuvrability with handbrake-esque turns. Previously A Class competitor's who have wanted wheel brakes moved up to E Class, which has used them since the 'Super Production' regs were introduced in 1999. Fogden & Bydeley survived the day despite a few transfercase mount issues to come home 1st in class.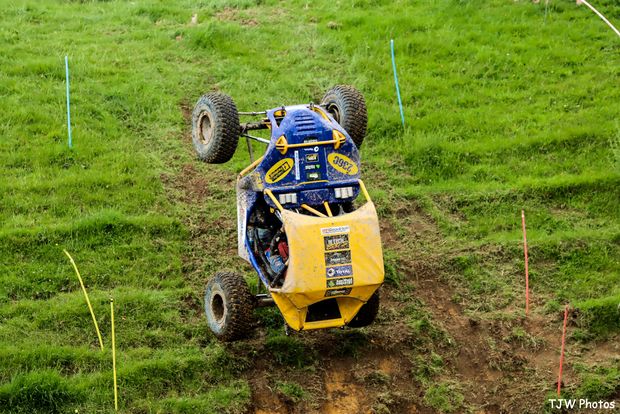 In C Class Nathan Fogden & Mike Gibbons ploughed through the field to bring their Zook-Sport CowperTruck home 1st in class and 3rd outright on the day. Despite electrical issues leaving them on the backfoot without their hydraulic locker, they kept their foot up it to score the teams 3rd podium. Shayne Towers & Tony Hadland also enjoyed a strong performance on the day, after taking a season off and giving their Tombuilt a new coat of paint they finished 2nd in class and 7th overall. Rhys O'Brien & Clarrie Vazey finished 3rd in class and 19th overall.
The furthest entrants down from the south coast of Wellington Caleb Adlam & Jarrod Moss had horrid luck on the day, only managing six hazards in before their motor unexpectedly ran a bearing.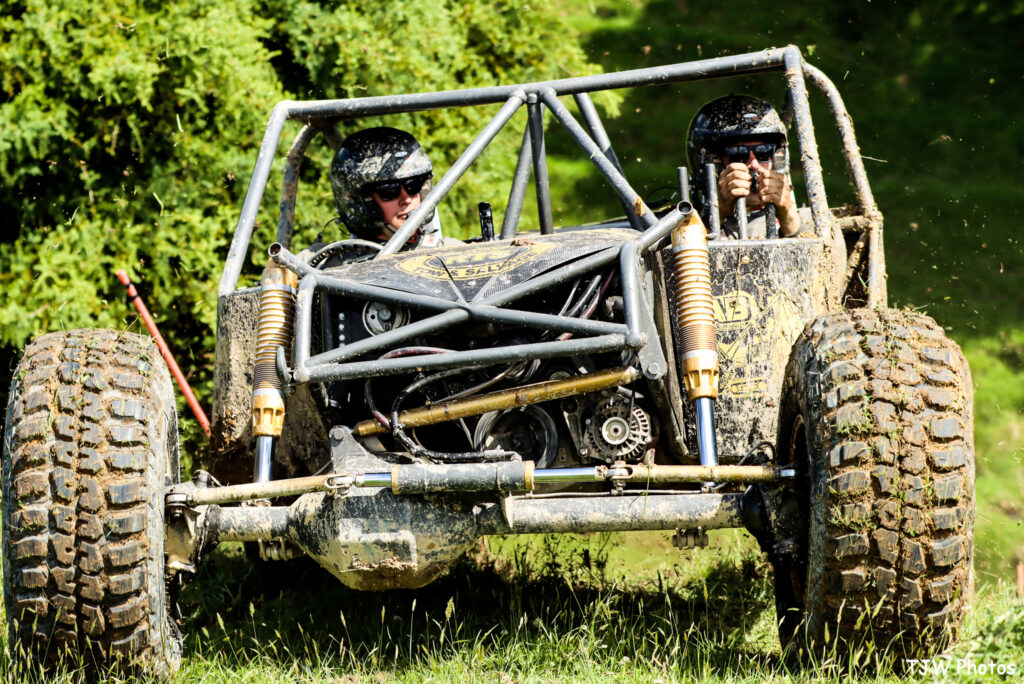 In D Class behind NZ1 Thomsen & Caldow, NZ2 Hermansen & Hamilton was NZ3 Stuart & Liam Earle who finished 3rd in class and 4th overall in their CowperTruck. Throughout the rest of the class there were a few retirements, Chris Tomalin & Ryan Bold both suffered from driveshafts failures as did Neal Turner who unlike the others was able to continue. Multiple K Class champs Brent Ward & Michael Ward debuted their new D Class truck but also suffered from drivetrain issues only managing to do six hazards on the day.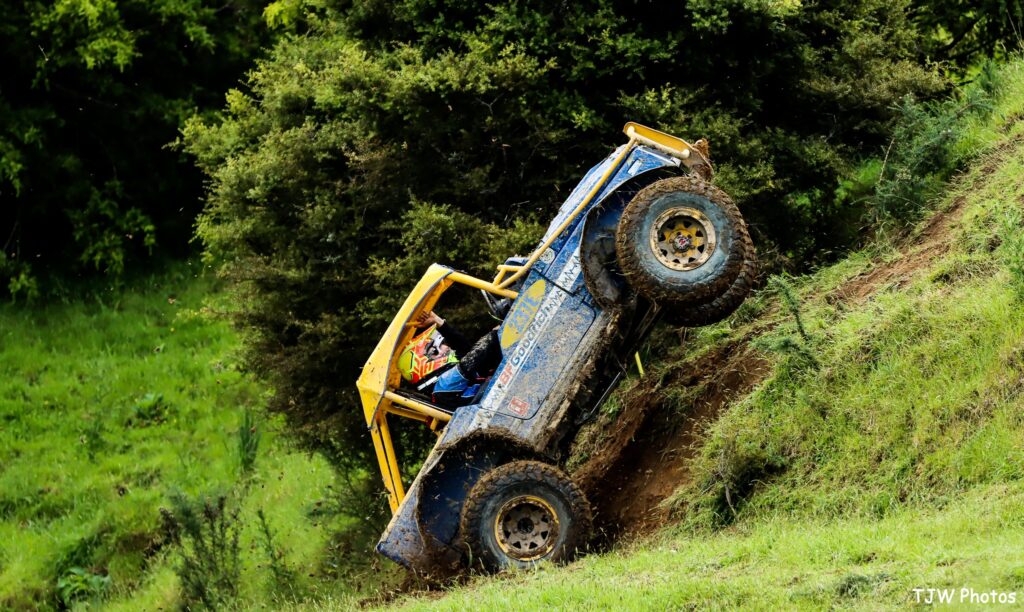 Cody Fogden & Karl Burgener were once again the sole entrants in E Class, just managing to finish the day after suffering alternator failure on the afternoon speed-section.
In J Class Sean Cushing & Geoff Butcher enjoyed a strong day to finish ahead of new entrants Tyler Shepherd & Amy Hunter, as well as Andrew & Janet Graham in their K Class Cowley's Hire special.
From the furthest round north to the furthest south, the season continues next month near Martinborough in the Wairarapa.