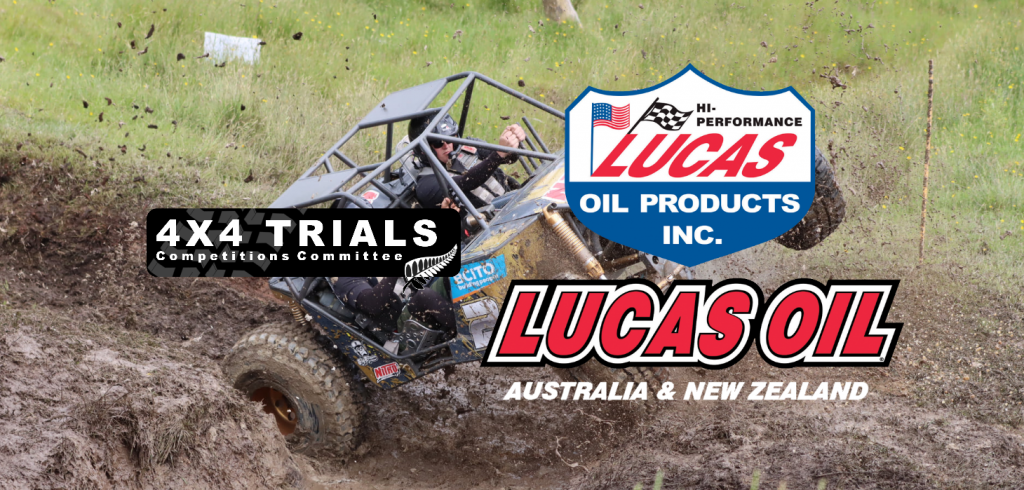 Upon the completion of the National Final in Hawkes Bay, prizegiving for the day was shortly followed by the Zone & National Awards for the season. First up was Northern Zone which concluded at the 5th round in the Bay of Plenty.
Northern Zone
C Class: 2nd Tony Hadland & Shayne Towers, 1st Clarrie Vazey & Rhys O'Brien, 3rd Nathan Fogden & Mike Gibbons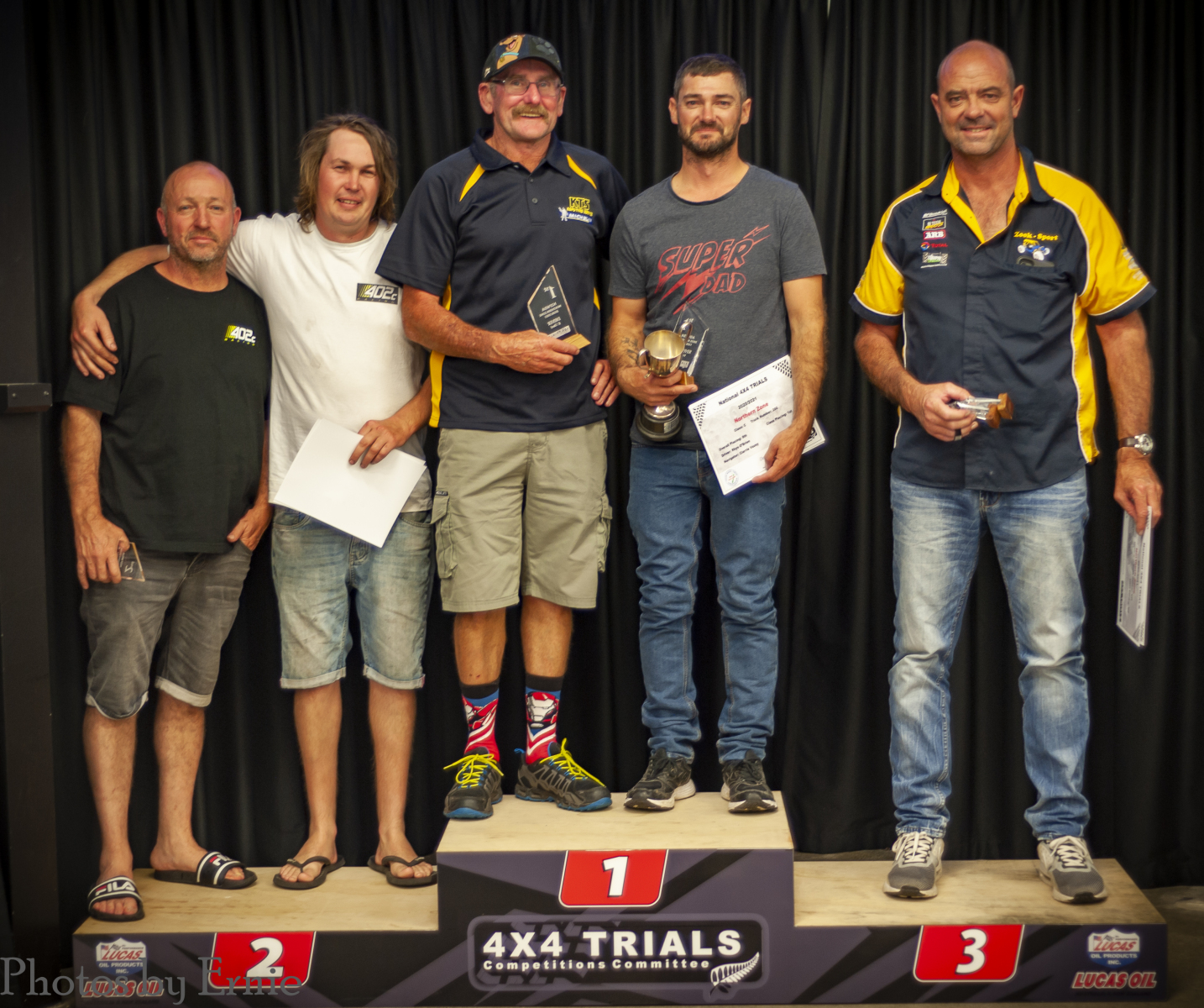 A Class had its first Northern Zone finisher since 2013, with Jack & Stu Mickell's finish at Round 2 enough to claim the spot.
In C Class, Rhys O'Brien & Clarrie Vazey's strong performance with two wins and a 2nd place finish all but guaranteed them the cup, with Shayne Towers & Tony Hadlands class win at Thames enough to break the tie with 3rd place finisher Nathan Fogden & Mike Gibbons,
Greg & Chris McDell's strong finish at Bay of Plenty saw them retain the Acker Bilt Cup once more, with Scott Biggs & Sam Thomsen winning the Hardwick Metals Cup in 2nd, followed by Jarred Biggs & Fleche Crawford.
Luke Mickell & Bradley Laird as sole entrants from their zone won K Class for Northern Zone.
The "Best Presented (Vehicle)" award for Northern Zone went to Shane Hazelden & Ashley Clark for their vehicle The Sandtroll, who also enjoyed their best result of the season by finishing 8th at Hawkes Bay.
The Best Northern Zone Trial award as decided by the competitors themselves, went to the South Waikato 4WD Club which hosted the first round of the season, which was collected by Phil Hobart on the behalf of the club.
Central Zone
Malcolm McLeavey Memorial Trophy for 1st C Class in Central Zone: Jamie Elms & Mitchell Caldow, awarded by Ayden, Lorraine & Keith McLeavey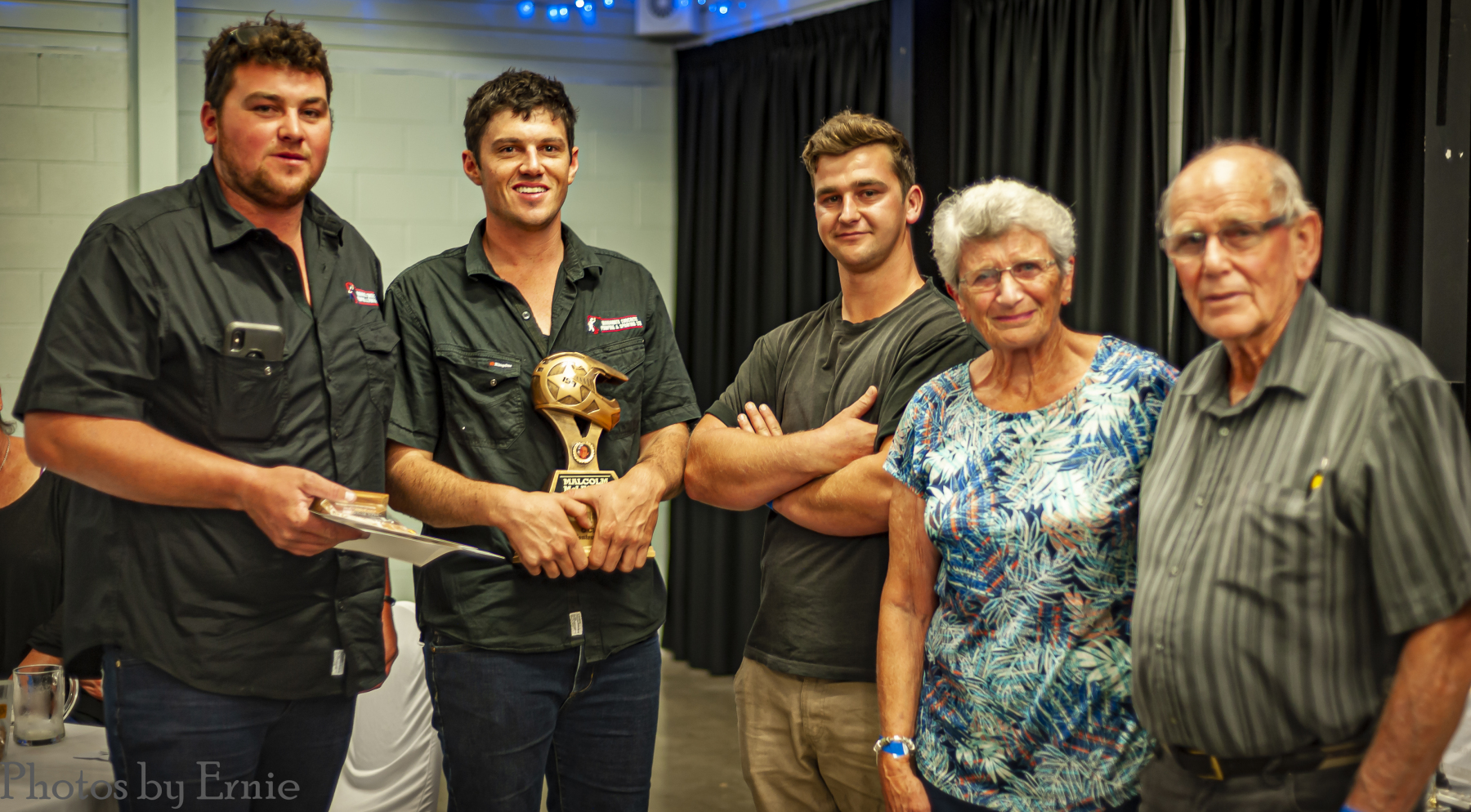 C Class saw the introduction of the Malcolm McLeavey Memorial Trophy, awarded to 1st in C Class for Central Zone in memory of the late Malcolm McLeavey, who was a prominent figure in C Class alongside son Ayden with their buggy known as "The Joker". The inaugural winner was none other than Mitchell Caldow & Jamie Elms, who now compete in "The Joker" itself. The award was given by Malcolm's Family: Ayden, Lorraine & Keith McLeavey.
Michael Thomsen & Caleb Adlam claimed 2nd in Class, followed by Steven & Cohin Thomason in 3rd.
Reuben & Shane Mason's strong performances on their return saw them with a shot at claiming Central Zone glory overall and in D Class, however they had to beat former NZ1 Hamish Auret & Paul Barnes at the final round. This was not to be, with the Mason brothers finishing directly behind to claim 2nd for the season. Derek Smyth & Paul Chapman's win popped them up to finish 3rd.
Sole entrant in E Class Daniel Howat duly won Central Zone with Michael Whiting & Jarrod Moss alongside.
In J Class Sean Cushing & Blair Leitch took 1st place with two wins, over 2nd place finishers Hayden McGill & Barry Williams who pulled out after the second Central Zone rally in Manawatu.
Brent & Michael Ward duly won K Class for the fourth season in a row, in front of Daniel Whiting & Willow Eayrs.
Stephen Andrell & Chalmaine Hart's efforts in their G Class Isuzu Bighorn were rewarded with 1st in Class for Central Zone, the first finisher in G Class since 2007.
Best Presented Vehicle for Central Zone went to Grant & Renee Harrison with their CowperTruck.
The Lis Lawson Cup for Best Annual Central Zone Rally went to the Mt Egmont 4WD Club, received by Wayne Buckthought on the behalf of the club.
National
The Tomalin Family Trophy awarded for "Excellence in Engineering Workmanship & Innovation" was given to inaugural winner Gary West for his new twin turbo D Class buggy.
The Biggs Family Trophy awarded for the highest average class finish for each club, in effort to encourage those in the smaller classes, was won by the Counties 4 Wheelers club for the 2nd year in a row.
Sportsperson of the Year Award went to Tom Baeriswyl for his efforts helping those broken on the day throughout the season.
In C Class, Nathan Fogden & Mike Gibbons returned to the top step, with Rhys O'Brien & Clarrie Vazey finishing 2nd, and Shayne Towers & Tony Hadland finishing 3rd after strong campaigns by all three.
Scott Biggs & Sam Thomsen won D Class and season honours for their strong performance, with Scott now a 3-time NZ1 alongside John Cowper, sitting 5th= of all time. Jarred Biggs & Fleche Crawford's consistency throughout the last five rounds saw them finish a comfortable 2nd in Class and Overall, ahead of 2009 NZ1 Philip Walton & Brendan Austin, whose podium performances at the final two rounds of the season saw them finish 3rd for the season.
Daniel Howat & Cole Stockler duly won E Class as the sole contenders, with Cody Fogden & Glenn D'Ath's finish at Hawkes Bay giving them the 2nd place spot on the podium.
Stephen Andrell & Chalmaine Hart's two finishes were enough to give them G Class for the season, the first winner since Ray Hill & Gary Renall in 2007 when they won with their Mitsubishi Pajero.
J Class saw the first tie for a class position since 2019, with Sean Cushing and Hayden McGill both winning three rounds apiece to share class honours for the season.
Brent & Michael Ward won K Class for the fourth year straight, with Daniel Whiting & Willow Eayrs finishing 2nd in front of Luke Mickell & Bradley Laird.
Check out all the previous winners of the awards here